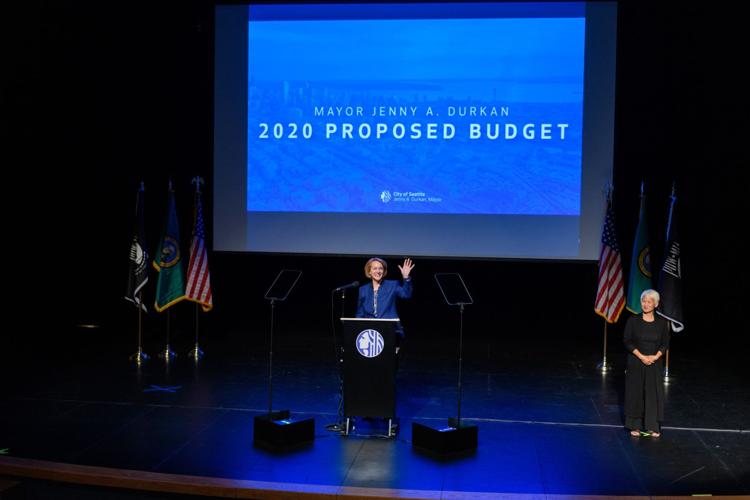 Seattle Mayor Durkan's 2020 budget will expand the 2018 Seattle Promise College Tuition Program to allow students from all Seattle public high schools to earn an associate's degree tuition-free. Starting in 2020, all Seattle public high school graduates will be able to attend North, Central, or South Seattle College for two years or until they earn 90 credits. Support systems in place as part of this program would help students transition to college and adjust academically. 
The Seattle Promise is an extrapolation of the 13th Year Promise Program, where graduates of several different Seattle public high schools were able to attend one year of community college tuition-free. Hundreds of students who have taken advantage of the thirteenth year program cited that they would likely not have enrolled in community college without this program. 
"We know these programs work," Durkan said in her 2020 Proposed Budget Address. "They help students move from school to training to jobs .. .we want to open the doors." 
This initiative is being funded by the sweetened beverage tax in addition to general tax revenue. 
How much money could students save? Students at Seattle community colleges paid an average of $3,056 in tuition in the 2016-17 school year, making the total saved over the course of a two-year degree equal to over $6,000. And with high-interest rates on student loans, this free tuition could pay off in the long term by allowing students to earn a degree debt-free.
There is no income cutoff for this scholarship, allowing students who might not otherwise qualify for sufficient scholarships to access higher education. Furthermore, students don't need a minimum high school GPA, which expands the scope of this opportunity.
Access to community college is often a critical turning point for students; researchers have identified that, after attending one full year at any college, students are much more likely to make living wages and advance in their careers than those who ended their formal education before college. As of 2014, people with associate's degrees in the United States, on average, earned around $100 more per week than those with a high school diploma. Durkan's free college plan could impact students well into the future. 
Receiving an associate's degree tuition-free could also prepare and propel students to transfer to a four-year institution and earn a bachelor's degree. 
In 2018, 2,737 community college transfer students enrolled across all three UW campuses, accounting for roughly 23% of the entering class. 
"I have noticed that students who have transferred from community colleges are much more prepared for university," Zak Nyberg of the UW Commuter and Transfer Commons wrote in an email. "They tend to already have a feel for dealing with busy schedules, running around to classes all over campus, and communicating to advisors."  
Nyberg described the resources that his organization provides to transfer students, from social events to a "home away from home" space for students, to coordinating academic resources.
"I do think more students are taking into consideration that community college can be cheaper and better prepare you for transferring directly to a university," Nyberg said. 
The UW may soon start seeing an influx of students who benefitted from the Seattle Promise scholarship.
Reach reporter Isobel Williamson at news@dailyuw.com. Twitter: @IsobelW18
Like what you're reading? Support high-quality student journalism by donating here.