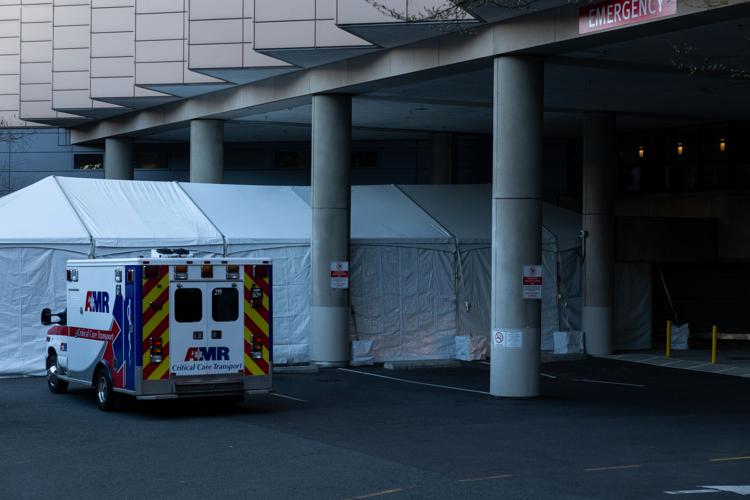 Developed as a partnership between public health agencies and the UW School of Public Health, the Student Epidemic Action Leaders (SEAL) team, allows graduate students to receive focused training in applied epidemiology and complete field assignments at local and state health departments.
Amid a global pandemic, these field assignments have expanded to include COVID-19 response activities and now, over 20 previous and current SEALs are involved in the biggest deployment in the history of the program.
SEAL team director Janet Baseman said students have been deployed to a variety of assignments in collaboration with Public Health — Seattle & King County (PHSKC), the Washington State Department of Health (WSDOH), and other public health agencies. 
"We have learned to work with many new partners through this process, which has been a great opportunity to further develop our relationships with our local public health agencies, and also serve as a reminder about the importance of the connections we established prior to the outbreak," Baseman said.
In early February, PHSKC initiated the first phase of the COVID-19 response which focused on monitoring travelers who had symptoms, as well as their close contacts. 
SEAL team member Haylea Hannah was one of the students who supported this response by making phone calls to recently returned travelers from China to evaluate their symptoms and exposure history.
Hannah said the people she contacted were thankful to hear from their health department and receive the information they needed.
"I really enjoyed the experience and learned so much about the current public health recommendations and reasoning behind each guideline, as really insightful questions came up from those we called," Hannah said.
Toward the end of March, WSDOH recognized the need for testing and developed a drive-thru testing site at the Tacoma Dome.
In preparation, SEAL team teaching assistant Anne Massey and SEAL team member David Coomes helped train health staff from the Tacoma-Pierce County Health Department on a newly-developed registration program.
Massey said it was incredible to witness the rapid transformation of the testing site, which conducted tests March 21-25.
"I had been at the Tacoma Dome for a concert about a year ago and seeing that space converted to address the COVID-19 response was striking," Massey said. "It has been eye-opening to realize how quickly response efforts evolve, and I think we've all learned more about what it means to remain agile in an emergency."
The SEAL team response has continued to progress and other students have contributed to contact tracing and data management efforts. 
Baseman said they've also expanded to incorporate staff, faculty, and students across the School of Public Health in these response activities.
"To be able to provide our partners with much-needed capacity support and students with hands-on experience during the outbreak of our lifetime exemplifies the significance of this program," Baseman said.
This opportunity has given students the opportunity to learn a lot in a short period of time, and Hannah said she's looking forward to applying what she's learned in the future.
"This pandemic has highlighted a lot of the challenges that health departments may face when prompted with responding to such an unprecedented event," Hannah said. "Some of what I've witnessed [such as] setting up flexible, new disease investigation systems quickly and using data to inform population-wide recommendations will certainly stick with me for the remainder of my career."
As the SEAL team remains active in supporting its agency partners, Massey said being on the frontlines of the COVID-19 response has been an impactful experience.
"This is a particularly unique time to be an epidemiology student, as we are seeing the methods we learn in the classroom being discussed in the news every day," Massey said. "Being able to actually participate in the response through the SEAL team is something I"ll remember for the rest of my life."
Reach reporter Shannon Hong at news@dailyuw.com. Twitter: @shannonjhhong
Like what you're reading? Support high-quality student journalism by donating here.