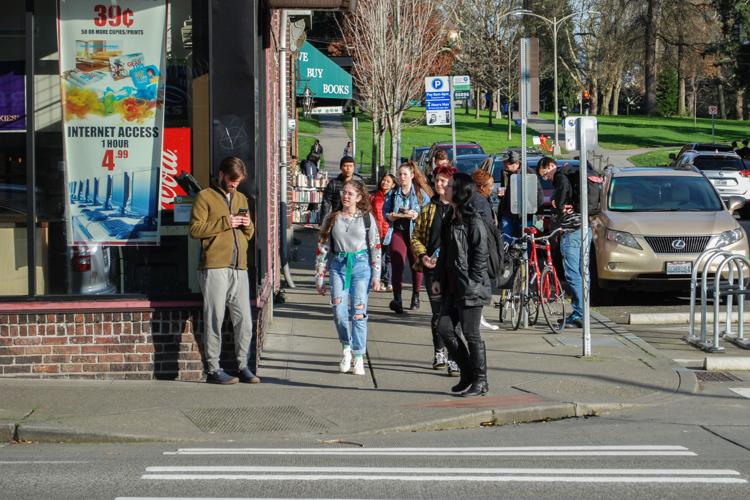 Living in a large city like Seattle has all its perks and benefits. Great public transportation, stores that stay open until late at night, about a million ramen shops. But everyone who has lived in a city also knows that one of the downsides is the crime.
To help protect its students from such crimes and potential danger, the UW has its alert system, where it sends out emails and text messages informing enrolled students about a given incident that might "disrupt normal operations."
Since the beginning of the year, over 200 crimes have been logged by the UWPD. While not all of these end up being significant enough to be a UW Alert, some of them were of violent nature and alerts were sent out to students.
Just this quarter, students have been notified of an armed robbery at KeyBank, a robber armed with an ax at 45th and Roosevelt Way, another armed with a handgun at 42nd and 7th Ave, and a student attacked by a suspect with a razor blade. 
With these near-constant notifications of violence and crime so close to the university, some students have expressed that they feel more unsafe walking around the city at times. 
"When we go out on the Ave, I would say that we're a bit more wary because of all the things going on," Ria Gupta, a current student at the UW, said. "There've been a lot of instances where it's not even at night. It's during the day, like broad daylight."
With such thoughts in mind, some students are now thinking about protecting themselves better against possible danger.
"I probably should [carry pepper spray]," UW student Sabica Nasar said. "If I was in this situation, I would want to know that I can be safe."
While pepper spray is a popular method of protection, the UWPD has its own list of ways to stay safe, including safety whistles, which are available for free at the UWPD headquarters.
UWPD also urges people to stay in well-lit areas when walking around campus at night, to try to stick to routes that are more heavily traveled, and when possible, use the buddy system. 
Students should also be aware of the Campus Safety shuttle service, and use it when they feel unsafe walking at night. NightRide is a nighttime vehicle shuttling service that students can call. To reach Husky NightWalk, where students can be accompanied by a walking escort at night, dial 206.685.WALK.
Everyone should also be familiar with the locations of the Code Blue Emergency Telephones on campus, as well as the yellow emergency call boxes located in parking garages.
It is important to remember that the UW Alerts aren't designed to unnecessarily scare students, though at times it may feel that way. 
"At the end of the day, we can't really take action in any way once we get the warning," Gupta said. "So it's like sometimes it feels like it's just scaring you and that's all it does.
"But I don't know. I guess it's nice to know what's going on."
Reach reporter Lilli Trompke at news@dailyuw.com. Twitter: @LilliTrompke
Like what you're reading? Support high-quality student journalism by donating here.