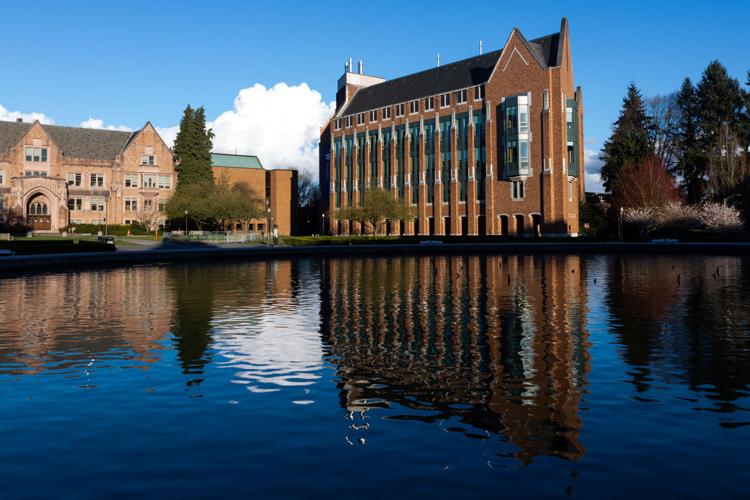 A King County intervention that moved more than 700 people out of shelters and into single-occupancy hotel rooms limited coronavirus transmission and led to positive well-being outcomes among those relocated, according to early findings in a UW study of the de-intensification effort. 
High-density congregate shelters that lack adequate distancing are particularly vulnerable to COVID-19 and other disease outbreaks, posing risks to staff, volunteers, and people seeking shelter. Many people experiencing homelessness may also have existing health conditions that place them at an increased risk for severe illness.
"Because of the tremendous burden that these populations share already of … chronic stress, multiple chronic health conditions, being in close proximity to one another, it's the perfect storm," Dr. Betty Bekemeier, director of the Northwest Center for Public Health Practice in the UW School of Public Health, said. 
Individuals relocated to hotels had access to single-occupancy rooms and bathrooms, and on-site case management. Over 800 people had been moved to six hotels as of Sept. 23, according to a study presentation in early October.
"De-intensified" congregate shelters with shared rooms and bathrooms that met social distancing guidelines were also included in the study analysis.
Single-occupancy hotel rooms were associated with fewer cases and outbreaks of COVID-19 compared to congregate shelter settings.
"The purpose of the intervention was to keep people safe, and the data suggests that that, in fact, did occur," Gregg Colburn, a co-lead author of the study and assistant professor in the Runstad department of real estate, said. "We don't know this because of the counterfactual, but I'm convinced this saved lives."
On top of the lowered COVID-19 transmission, those relocated to hotels experienced other benefits. Individuals reported increased feelings of stability, reduced interpersonal conflict, improved physical and mental health, and greater engagement with housing services and goal planning.
"There's pretty credible evidence from this study that a little privacy goes a long way in terms of helping people," Colburn said. "The ability to keep stuff in your room, go out to a job interview or go out to the grocery store without having to carry everything that you own was really, really valuable."
The key features that produced favorable outcomes included private bedrooms and bathrooms, consistent access to food and storage for belongings, and increased time and autonomy, researchers found.
"It's a little bit of stability," one individual said in an interview conducted as part of the study. "It's something to build on, a foundation that's not sand or quicksand."
The joint team of researchers from the UW and the King County department of community and human services used a mixed methods approach to analyze the intervention's effects on individuals' health outcomes and overall well-being. 
Although the county's intervention was successful, funding and resource issues within King County hindered people's relocation into single-occupancy shelters before the pandemic, Pear Moraras, lead evaluator for the housing and homelessness team of King County, said. 
"Absent of public health requirements, we wouldn't have moved people out of congregate shelter settings into their own hotel rooms," Colburn said. "It was a really unique opportunity to study what people might experience in a different context."
Bekemeier agrees.
"COVID-19 is a crisis; it's a tragedy; it's a tremendously terrible thing, but what are the opportunities?" Bekemeier said. "It lends itself to innovation."
While permanent usage of hotels as shelters is still uncertain, Colburn said he believes the shelter system and homelessness response efforts can implement elements of the intervention.
"What we learned from this intervention can inform the way we structure the shelter system going forward, even if that doesn't mean a wholesale shift from congregate settings to hotels," he said. 
Reach contributing writer Hannah Sheil at news@dailyuw.com. Twitter: @thehannahsheil
Like what you're reading? Support high-quality student journalism by donating here.