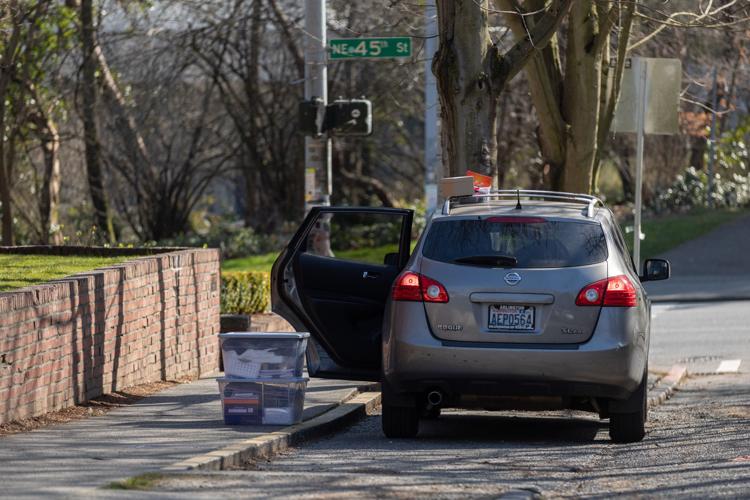 It's hard to play rage cage with a requirement that participants stay six feet apart. Due to the coronavirus outbreak, the UW's move to online classes for the remainder of the academic year, and the urgent call to social distance, the social scene for spring quarter may look a little different for students in the U-District.  
This may be especially true for students in Greek Life who will say goodbye to philanthropy events, grab-a-dates, Thursday night parties, and, in at least one case, housing.
The residents of the Zeta Tau Alpha (ZTA) house were informed via email March 18 that they would have to be moved out in the next two days. 
The national ZTA chapter did not respond to a request for comment, but their website states their commitment to flattening the curve. 
"ZTA host institutions have taken other measures to ensure students' safety, such as moving classes online or asking students to stay home after spring break," ZTA said in a statement on their website. 
While it is normal for fraternity and sorority houses to clear out for spring break, this is not only a week-long closure. ZTA will be closed for all of spring quarter — a decision that stands in contrast to the UW's commitment to keep residence halls open despite remote coursework.
ZTA houses around 90 residents, exceeding guidelines from Gov. Jay Inslee and the Centers for Disease Control and Prevention (CDC) for how many people may gather in a given space. The current recommendation is to avoid groups larger than 10. 
"The housing team for ZTA decided that having the house open for spring quarter would not comply with CDC guidelines," one ZTA member said. "They are, however, allowing members with 'extenuating circumstances' to live in the house upon application, but I know some girls who have been rejected already."
The sorority member, who spoke on the condition of anonymity, identified existing employment as an example of extenuating circumstances that may allow a member to live in the house despite the closure. 
The house has a sleeping porch which hosts more than 50 residents with day rooms shared between three or four girls as well as bedrooms holding one or two. 
Health and safety of the residents and staff at the ZTA house are a priority, however some say the short notice was upsetting and left residents scrambling to find other accommodations. 
"ZTA is being vague and so far seems to have no real plan for out-of state students, but may consider people who truly don't have anywhere else to live for live-in during spring quarter," the sorority member said.
Students housed on campus are able to leave their dorms and avoid fees for spring quarter. This is not the case for ZTA members as their contracts continue for the entire academic year.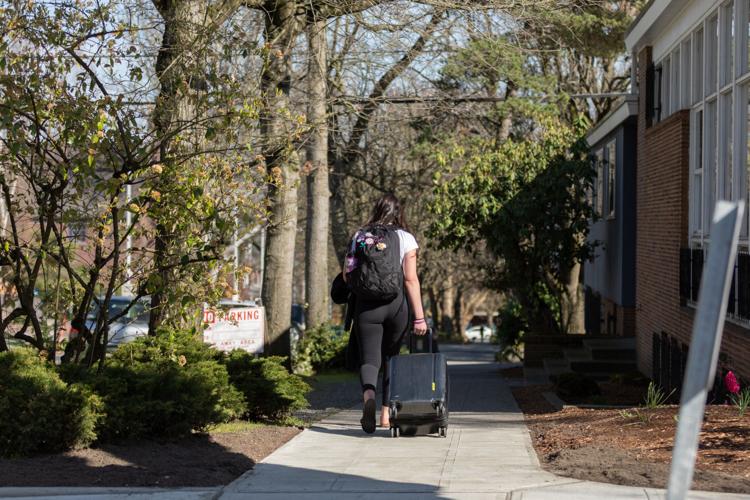 "Each host institution's response has been different and many are still fluid," the ZTA website says. "For now, ZTA expects members and new members to still pay dues and fees, including room and board where applicable."
It is unclear whether or not students in Greek Life housing have any form of protection under the governor's temporary guidelines for tenants and landlords. 
The ZTA member said allowing everyone who wanted to remain in the house to do so and reduce fees for spring quarter would be ideal, but "now that they are not giving many of us the choice, being released from the contract would be ideal."
ZTA is not the only house on Greek row that will be closing its doors this quarter. Alpha Chi Omega has responded to the COVID-19 pandemic with a quarter-long closure as well. 
"The decision to close our facility for spring quarter was not made by a single person or group," one member of the sorority said. "We made the [official] announcement [the morning of March 20] and believe this decision, though emotionally saddening is the best decision to comply with CDC guidelines and ensure the safety of our sisters."
Alpha Chi Omega made clear their value of sisterhood and promised to work with members to find appropriate solutions to whatever housing issues may arise from this change. While they are still finalizing financial plans, the sorority member said they can expect a significant break in their bills due to the closure. 
"Each makes its own decisions as to what it will be doing spring quarter and if it will be able to house any members during that time based on current circumstances," Director of Fraternity & Sorority Life David Hotz said in an email. 
Reach reporter Hannah Krieg at news@dailyuw.com. Twitter: @Hannah_krieg
Like what you're reading? Support high-quality student journalism by donating here.