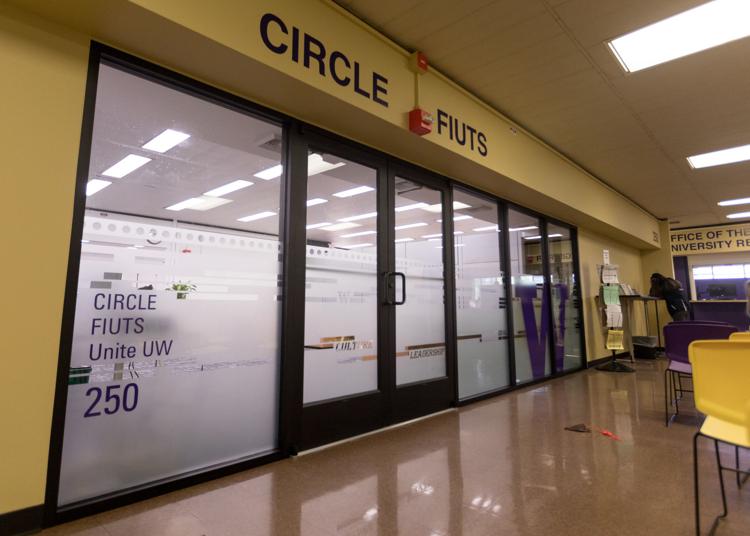 The UW has announced the creation of CIRCLE – the Center for International Relations & Cultural Leadership Exchange. The program, aimed mainly at international students, hopes to provide resources to students coming to the UW from abroad. 
The CIRCLE office, located in Schmitz 250, also includes offices for UNITE UW and the Foundation for International Understanding Through Students and is next to the office of International Student Services. 
"Students were being bounced around [from one office to another], so there wasn't a place where they could just have a one-stop-shop, if you will," Felipe Martinez, the executive director of CIRCLE, said. "There wasn't a resource exclusively allocated for them. There wasn't a space, like a central unit."
CIRCLE works on building a community for international students and helps them bridge the gap between international and domestic students.
"One of the things about [CIRCLE] is there's intentionality in making sure that students have an opportunity to create community," Martinez said. "There have been plenty of reports at the university which shows that international students were not getting the support they needed." 
Justin Ho, a freshman from Vancouver, Canada, described the importance of this support system.
"[The] university is a big campus," Ho said. "There's 40,000+ students … and it's really important that you be able to find your own success within people, and by that I mean finding … connections with friends, faculty, staff. By having these people, you have a sort of support barrier that can help you through hard times."  
But taking the effort to make that community can be hard for many international students.
"We're like guests," sophomore Dhruv Kapoor, who is from India, said. "Coming here, we also want to feel welcomed. Domestic students should reach out, and at the same time, international students should not hesitate to reach out and talk to different kinds of people. Nudge the person sitting next to you and talk to them. Making friends is really important at this stage of your life."
CIRCLE also wants to give international students resources for managing their stress and mental well-being by partnering with Let's Talk and offering counseling sessions Mondays from on Mondays in the CIRCLE office.
"A lot of times we don't take the time … [to] address things like culture shock or imposter syndrome — valid feelings that students may have," Martinez said. "There's a need to help with that." 
CIRCLE will also be taking international students on trips to eastern Washington to introduce them to other parts of the state besides Seattle.
"Having CIRCLE as a partner and a new hub for international students to feel welcomed, I believe that the opportunities and experiences at the university will be enhanced for us who have not grown up on the American culture," Luiz Fernando Porto, a junior from Brazil, said in an email.
As part of the UW's global month, CIRCLE will be holding an official ribbon-cutting ceremony for their office Nov. 1, according to Martinez.  
Reach reporter Madison Morgan at news@dailyuw.com. Twitter: @madiannemorgan
Like what you're reading? Support high-quality student journalism by donating here.