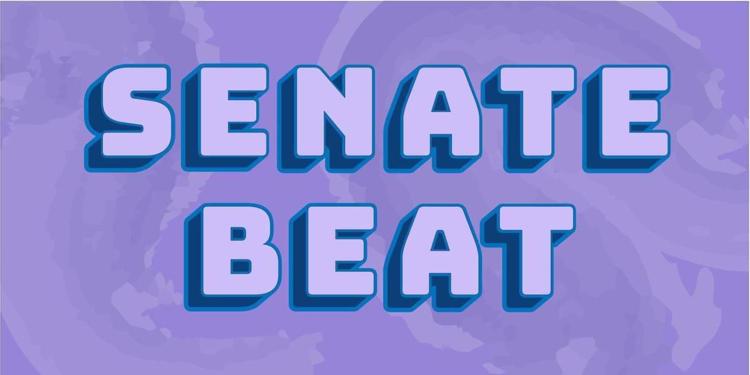 Last year, the UW College of Engineering made a radical overhaul to its admissions system. Rather than continue directly admitting students to specific engineering majors, the college switched to a two-tier direct to college (DTC) system that guarantees students admission to an engineering major but has them separately apply to the specific department of their choice.
According to engineering faculty, the change is meant to relieve common student frustrations with the uncertain and cutthroat nature of the old admissions system, and give them more time and space to discover their passion within the field of engineering.
Specifically, the DTC system "will be able to offer more transparency and certainty to incoming UW freshmen about whether this is a place where they can pursue their passion for engineering," according to College of Engineering dean Michael B. Bragg.
To many, however, that transparency has not come to pass, as the college still does not publicize information on the DTC program's admission rates.
These concerns reached the student senate two months ago with the introduction of R-25-30: A Resolution in Support of Increasing Transparency Regarding Direct to College and Direct to Major Admissions. Further discussion on the bill was tabled until this week's meeting, where the bill passed following some amendments.
One of the bill's leading clauses states that the college "over-yielded 114 more students into their 2018 DTC cohort than originally planned," which the bill's sponsors say decreased the chances of admission to the college "from the originally anticipated 30% [transfer students] and 20% [interest-changers] ... to a percentage which is not currently known."
Increasing the number of students admitted to the engineering program without adjusting its capacity does not make students' chances of getting into their major any more certain.
Furthermore, the bill describes how the college has "deliberately withheld informational graphs from students about the capacity of majors and how their preferences would relate to these capacities." The bill's sponsors recounted this incident back when they introduced the bill, noting that the college's associate dean withheld these statistics "because the college did not want students to get discouraged."
During this meeting, bill sponsor Noelani Arreola-Anduha mentioned having further discussed this issue with engineering faculty since the bill's introduction, specifically whether the faculty wants to release statistics on the recent decrease in the college's acceptance rate.
Francisco noted that the college will not even compile these statistics until the next round of admissions this year and that faculty are reluctant to release them to prevent students from "self-selecting out of the admissions process."
However, R-25-30 argues that this rationale is unfair since students "spend a majority of their time focused on major-related educational experiences such as class time, coursework and research."
The bill adds that even though the college specifically recommends that students who want to pursue engineering look to other schools if they don't receive DTC admission at the UW, "majors consist of more than just professional opportunities, and often have vastly different cultures and expectations, factors that are very important to students."
Additionally, the bill notes that the college only considers students who chose engineering as their first-choice major for DTC admission in their applications to UW and does not even release information on changes to the DTC process to students who did not select engineering as their first choice.
With this at hand, R-25-30 urges the College of Engineering to publish and update information on placement outcomes after each admission cycle and to provide these admission statistics to all students (including those not admitted into the College of Engineering or the Paul G. Allen School of Computer Science & Engineering).
The bill also wants the College and the Allen School to be more specific about the criteria they use for their holistic review process for both DTC and non-DTC students, and for the College of Engineering to consider students who ranked engineering as their second-choice major for the DTC cohort.
R-25-30 passed 45-1.
The ASUW Student Senate meets every Tuesday from 5 to 7 p.m. in Guggenheim 220.
Reach senate reporter Tejus Krishnan at news@dailyuw.com. Twitter: @tejusk100
Like what you're reading? Support high-quality student journalism by donating here.