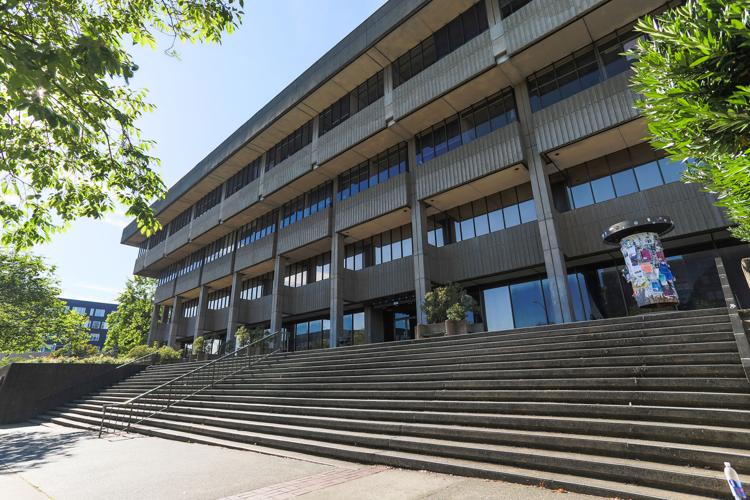 It was a packed house inside the Walker-Ames Room in Kane Hall on Tuesday as a panel of community activists, former government officials, and UW faculty spoke on the importance of voting for the upcoming Affirmative Action and Diversity Commission Measure.
"We're dealing with discrimination that was effectively written into our constitution," Nikkita Oliver, a UW School of Law alum, community activist, educator, and attorney, said.
The teach-in, or informal lecture, was organized to help student voters understand affirmative action historically and critically, in terms of racial and social justice. The panel also sought to clear the common misconceptions associated with affirmative action.
Organizers of the event, Manka Varghese and Rachel Chapman, professors in the College of Education and the department of anthropology respectively, understood the damaging effects of the 1998 measure which banned affirmative action in Washington.
"We now have a chance to reconsider that," Varghese said, referring to the upcoming measure to lift that ban Nov. 5.
Washington Initiative 1000 (I-1000) is a referendum seeking to lift the state ban on affirmative action. Currently, Washington is one of only eight states in the United States which bans affirmative action.
If approved, the measure would redefine preferential treatment as judging candidates solely on race, sex, color, ethnicity, national origin, age, sexual orientation, ability, or veteran status. The referendum defines affirmative action as taking into account one or more of those characteristics when considering someone for employment or education opportunities. Racial quotas would continue to be banned under federal law.
Opponents of the measure argue that affirmative action gives preferential treatment to underrepresented and marginalized groups such as Blacks or Hispanics, while hurting the odds for whites and Asian Americans, who are overrepresented at the UW and many other institutions.
Oliver countered that misconception by describing racial discrimination against Black Americans during World War II. They were denied their GI Bills for financial support in higher education and were the victims of redlining — a practice of zoning neighborhoods based on racial demographics to devalue their property and deny them of financial services. In other words, the effects of these racist practices still reverberate today.
Affirmative action is about "giving people what they need to get to a place where we have level footing," Oliver said.
Among the other speakers was Rick Bonus, UW professor of American Ethnic Studies. He sought to debunk the myth that all Asian Americans are against affirmative action.
"Yes, some of them are, but not most of them," Bonus said.
Bonus discussed political activist groups such as Washington Asians For Equality and the Asian American students who sued Harvard for allegedly favoring Black and Hispanic applicants at their expense. He explained that these political groups are quick to spread misinformation on platforms like social media, which can easily influence other Asian Americans.
"We forget that we're not just members of our own groups," Bonus, a Filipino American, said. "We're members of many intersecting collectives in which their lives affect us, and our lives affect them."
Former Washington State Representative and co-author of the I-1000 measure Jesse Wineberry led a campaign to collect almost 400,000 petition signatures from Washington voters in favor of this measure.
"We've waited 20 years for this moment," Wineberry said. 
In 1998, conservative political activist Tim Eyman convinced about 58% of voters in Washington to ban affirmative action because of its "preferential treatment" of people based on their race, sex, color, ethnicity or national origin. 
Universities like the UW are still dealing with the aftereffects. According to the 2018 undergraduate enrollment statistics from 2018 fall quarter, the student population for African American, LatinX, and Native American students combine for only 13.7% of the total student population. 
"Systemic institutional racism has real implications," Sharayah Lane, community activist and alum of UW's Evans School of Public Policy & Governance, said.
Ballots have been sent out and are due Nov. 5.
Correction: A previous version of this story incorrectly stated that the almost 400,000 signatures collected for the I-1000 measure was the most in state history.
Reach contributing writer Ray Alfonso at development@dailyuw.com. Twitter: @ray_alfonso128
Like what you're reading? Support high-quality student journalism by donating here.