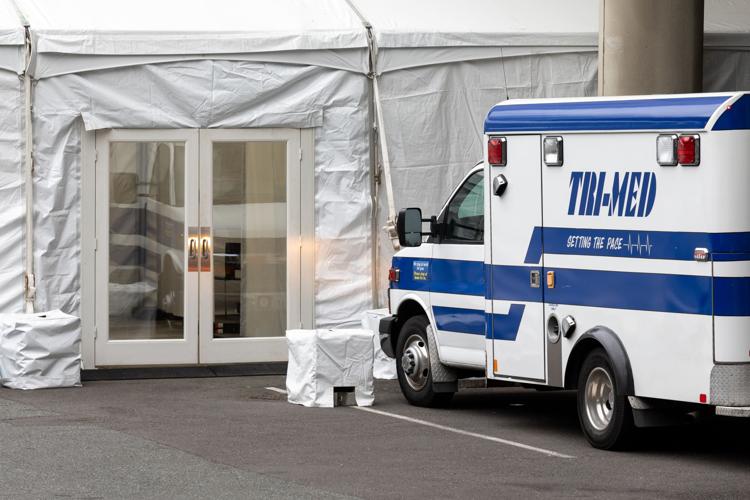 With leading testing, research on social distancing, and the rapid pursuit of a vaccine, UW Medicine has been on the frontlines of tackling the COVID-19 pandemic. But that has not come without its burdens.
Financial losses are expected to exceed half a billion dollars by the end of the summer, according to a press release from UW Medicine.
This shortfall stems from the postponement of all elective and non-urgent surgeries and the costs endemic to treating COVID-19 patients, which includes testing and extensive use of valuable personal protective equipment needed for healthcare workers, UW Medicine spokesperson Susan Gregg said in the release.
UW Medicine announced it would be postponing all elective and non-urgent surgeries March 16 in an effort to prioritize COVID-19 patients. UW Medical Center lost $50 million in April alone, largely due to this cancellation which dropped operating room volume by 65%, UW Medicine chief medical officer Timothy Dellit said in a May 8 town hall. 
"In addition to seeking reimbursements under federal and state programs for some of the lost net revenue and costs associated with COVID-19, UW Medicine is gradually resuming a full range of clinical services and designing long-term changes in how it delivers high quality, safe and cost-effective care," the press release reads. 
Dellit said in the town hall that the hospital system has received money from the federal government through the stimulus package passed in late March, but that "it definitely does not make up the difference there."
In a video discussing their recovery plan, Lisa Brandenburg, president of UW Medicine hospitals and clinics, said the hospital was working with both the Department of Health and the governor's office to tentatively restart elective surgeries May 18.
Dr. Paul Ramsey, UW Medicine CEO, discussed different steps the hospitals would be taking to mitigate these financial losses, including immediate salary reductions for senior staff as well as staff furloughs across the entire organization. 
Valley Medical Center in Renton has already implemented staffing changes and furloughs.
"UW Medicine has been at the forefront of the national response to COVID-19 in treating critically ill patients, protecting the health of our workforce and limiting the spread of the disease in our community," Ramsey said in the press release. "I could not be more proud of our employees and their dedication to our mission of improving health for all people."
UW Medicine will be hosting its next town hall with faculty and staff Friday, May 13 at 3 p.m.
Reach Science Editor Ash Shah and News Editor Jake Goldstein-Street at news@dailyuw.com. Twitter: @itsashshah @GoldsteinStreet
Like what you're reading? Support high-quality student journalism by donating here.