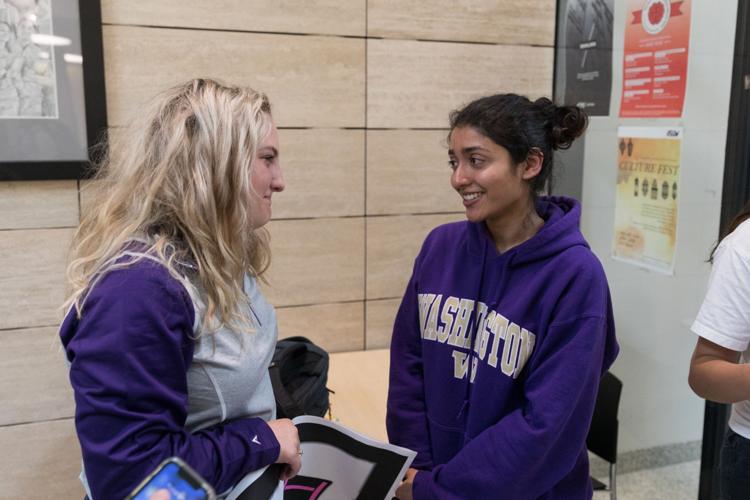 Following the election announcements, the new members of the Associated Students of the University of Washington (ASUW) Board of Directors is beginning to process their wins and plan for their upcoming terms.
Second generation UW student and newly elected student body president for the 2019-2020 school year Kelty Pierce first found her home at the UW in the ASUW.
"It's really special for me that the first place I got to be in my community, I now get to serve as the president and it kind of hits me in waves," Pierce said.
After learning more about the ASUW and student senate through her sorority sister and then-ASUW president Daniele Meñez, Pierce went on to join as the vice chair to the publicity outreach and membership committee during her freshman year. She then became the liaison from senate to the ASUW personnel committee, still during her freshman year, and later went on to liaison for the ASUW judicial committee during her sophomore year.
Going into the position of president, Pierce is looking forward to working with the seven other newly elected board members in serving students. Her top priority is to bring student voices into conversations with administrators and legislators through casual biweekly coffee chats. By setting aside time for conversations with students, Pierce will better understand the wants and needs of students so she can better serve them.
"Having numbers and nitty-gritty policy is really important, but what's also really important is making sure that we're just serving students and making sure that students are kept at the center of every conversation on campus."
Pierce and Kevin Mendez, the newly elected ASUW vice president and current vice chair of the student senate, decided early on that they wanted to run together with a group of people who shared their same core values of service leadership. After going on what the two called "50 first dates" with people they were considering for their unofficial ticket "Dawg Co," they spent a lot of time visiting with campus groups and the current board of directors.
Mendez wants to begin his time in office by uniting the three UW campuses in Seattle, Bothell, and Tacoma, out of his certainty that even though each campus has very different needs, when lobbying at the state level, their needs align. Mendez wants to create an open communication line so that each campus can help each other out.
Newly elected director of community relations and Dawg Co representative Sarah Shaklan is eager to begin improving the Husky experience for students in all communities. Her experience as a campus tour guide trained her on a variety of campus resources and allowed her to learn what incoming students want to see.
"I had the opportunity to engage with a lot of different communities here on campus and so, through those experiences it's been really eye opening," Shaklan said. "It makes me want to just help and create change that people want to see."
New director of diversity efforts Sahra Ibrahim of the Empower UW ticket plans to increase the visibility of the Joint Commission Committee (JCC), the ASUW entity responsible for increasing campus awareness of diversity-related issues and events. She explained that she didn't know who her commissioner was or that the position even existed until her third year at the UW and wants to make sure the information is more readily available to students. Ibrahim also wants to address the safety concerns of the JCC.
"I plan on having a one-on-one with all commissioners on what I could do personally to ensure they feel safe and comfortable, as well as at a JCC meeting with everyone we discuss micro- or macro-aggressions and how to prevent those things before it happens and if they do happen how it will be addressed and handled," Ibrahim said in an email.
As next year's director of programming, Daniella Calasanz Miño of the Dawg Co. ticket, aims to increase collaboration and inclusivity of the ASUW by focusing the RSO Leaders Summit on equity.
"You could be the most accomplished, eloquent, charismatic leader in the room, but if you do not take the time to understand all the different perspectives in the room you will not be as good of a leader as you could be," Calasanz Miño said in an email. "My job is to be a supporting role and make sure everyone is maximizing their potential."
After the unofficial tickets were split on election day, many were left wondering how the board of directors would be able to proceed knowing that some people from a ticket were elected while others were not. Dawg Co. won five positions, Ignite UW won one position, and Empower UW won two positions.
Newly elected director of internal policy Cooper Robertson and sole winner from the Ignite UW ticket was upset that other people on his ticket didn't win, but acknowledged how a mixed board could be beneficial for the student body.
"I think that a coalition government is probably the best thing for an organization," Robertson said. "Just because we didn't run together doesn't mean that we all don't want the same positive changes. I'm excited to see how that goes, it's going to be a good experience."
Robertson has spent three years working as an intern at the King County Prosecutor's Office and received the Civil Division Excellence Award for his work there, but hasn't been heavily involved in the ASUW. He was approached by a member of Ignite UW to join their team at the start of the quarter and decided to pursue it.
"I think the administration needs to have a good mix of students from everywhere because you can't just have a bunch of student senators run because they're not representative of the whole group of students," Robertson said.
Robertson wants to establish a joint resolution committee to bring together the Graduate Professional Student Senate and ASUW Student Senate to ensure there is an institutionalized way of passing joint resolutions instead of the current informal system that takes a long time.
Elected director of university affairs Sam Akeyo of Empower UW is looking forward to working with Pierce on her initiative to review the appointment process for university committee liaisons to ensure diverse student perspectives are informing all university decisions.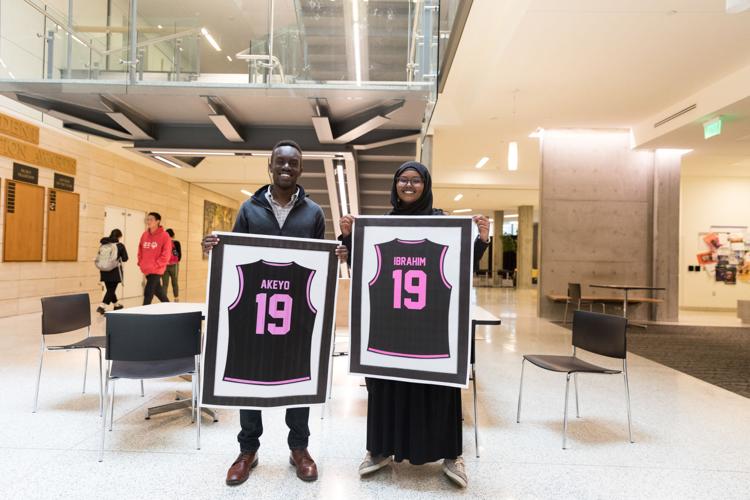 "I've been to a lot of these meetings, and not only am I usually the only student in the room (other than the current UA), I'm also usually the only POC (other than the current UA)," Akeyo said in an email. "So, it's important to me to make sure that the ASUW is representing historically underrepresented groups, and, hopefully, we can come up with some models to accomplish this better moving into next year."
Akeyo is also looking forward to building a more reasonable admissions process and making sure that underrepresented groups are involved in the decision-making process. He commented that admission to capacity-constrained majors is one of the biggest reasons why students report a less satisfactory college experience than at similar institutions.
Pierce is confident in the abilities of everyone elected to the board of directors and is eager to work with them in creating campus wide change.
"I'm just so excited and honored for this opportunity and I'm really look forward to working with the other members of the board, and other ASUW employees, and folks outside of the ASUW," Pierce said. "I have a really good feeling about next year."
Reach reporter Iseabel Nance at news@dailyuw.com. Twitter: @iseabel
Like what you're reading? Support high-quality student journalism by donating here.