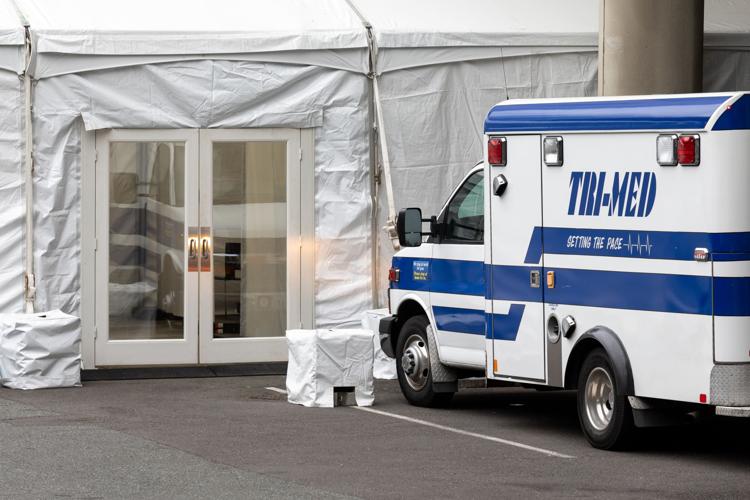 A UW epidemiologist has found that, as time has gone on, a higher proportion of young people are accounting for new novel coronavirus case diagnoses. 
The study found that between March 1 and April 19, the proportion of people that were newly diagnosed under 40-years-old jumped from 20 to 40%. While the total number of cases in Washington has declined overall, that decline is because the virus is spreading less among at-risk populations. 
Dr. Judith Malmgren says this has caused the virus' spread to "plateau" among people under 40, who may have been less stringent with social distancing measures due to their lower likelihood to develop severe symptoms. What this means, she says, is that public health strategies will have to continue to get the number of new cases down. 
The study, which was co-authored by epidemiology graduate student Boya Guo and Swedish Cancer Institute Oncologist Dr. Henry Kaplan, was strictly a data analysis using the Washington Department of Health's publicly available data. Although statewide data has a two-week reporting lag, Malmgren said that researchers should be making more use of the data that is available. 
"The disease has definitely changed shape and we need to do less modeling and more analysis of what we actually know," she said. 
Dr. Hilary Godwin, dean of the School of Public Health, is part of the COVID-19 Leadership Board at the UW and said the "public health perspective" is one in a range of voices that are evaluating new information and making recommendations about when and how to reopen campus. 
She said the UW is likely to develop its action plan for fall quarter depending on which reopening phase King County is in when fall quarter begins. 
"What you can absolutely expect is that our recommendations will be consistent with what is coming out of our local health department and the governor's recovery plan," Godwin said. 
UW officials have said they will decide on the reopening of campus at the end of June or in early July, closer to when the state reports the impact COVID-19 has had on the budget. 
Although research has shown that you are less likely to develop a severe case of COVID-19 the younger you are, there is a distinct possibility that increased activity as states reopen their economies could increase the spread to other at-risk populations.
But Malmgren said that resuming in-person instruction could be dangerous, especially if young people still don't fully understand their ability to spread the virus to other, more susceptible populations. 
"We need to wear masks and maintain social distancing," she said. "It's all we have."
Malmgren called for public health institutions to step up their game in targeting their communication to young people so that they better understand the impact they may have on spreading the virus. She said that both widespread testing and better messaging will be essential to curb a second wave of coronavirus outbreaks, especially as some college campuses gear up to reopen. 
"The messaging about young people being at risk has actually been out there since March but it wasn't very profoundly presented," she said. "The messaging is going to have to be tailored to a younger age group and messaging would hopefully be written by someone in that age group."
The UW plans to continue to communicate to students the importance of maintaining public health recommendations to stop the spread of coronavirus. But UW spokesperson Victor Balta said they will expect student leaders, public health agencies, and others to play a role in reinforcing these messages.
Godwin said that the UW will likely develop a communications strategy as their course of action becomes clearer, but she does not know who will spearhead the campaign. Studies such as Malmgren's help substantiate public health recommendations, such as to wear masks, not touch your face in public, and washing or otherwise disinfecting your hands often, according to Godwin. 
"I think those are things that are really important even for young adults to be doing because these data show that they are being infected with COVID-19 and can be spreading it," she said. "To me it's sort of reinforcing what we already know and hopefully will help to reinforce to students the importance of them also taking those precautions."
Reach reporter Emma Scher at news@dailyuw.com. Twitter: @emmajewellscher
Like what you're reading? Support high-quality student journalism by donating here.