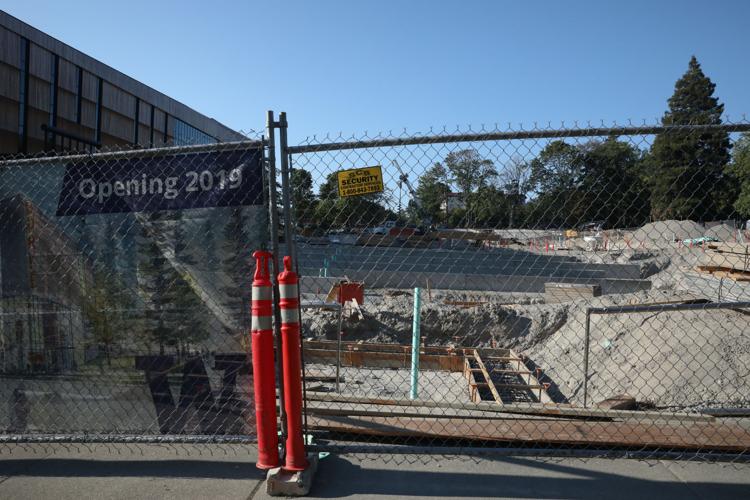 Since Jan. 1, the UW has been without its on-campus natural history museum as they prepare  to open their new building.
Construction of the building, called the New Burke, began in May 2016. Three years into the process, the Burke's staff are unpacking collections and building exhibits as they add finishing touches to their new home.
The New Burke, designed by UW alum Tom Kundig of Olson Kundig, features wood siding that invokes Pacific Northwest forests in addition to the glass that will allow for natural light to illuminate the exhibits.
At 113,000 square feet, the building is 66% larger than the previous facility, allowing for more exhibits to be accessible and visible to visitors.
With nearly 16 million objects in their collection, the Burke will have much to do before their grand opening Oct. 12. These new exhibits will offer more opportunities for students to engage with many of the artifacts and display pieces that they weren't able to before.
The Burke will be hosting a nighttime museum preview gala Oct. 5, with tickets starting at $150. During this event, guests will be able to explore the museum before it officially opens.
As for the infamous missing "U" on the Burke Museum's sign, it was installed in July with an announcement made on the museum's Instagram account.
Advance tickets will go on sale Sept. 3 for the museum's grand opening festivities between Oct. 12-14. Once The Burke is open to the public, anyone with a Husky ID can visit the museum for free. 
Reach contributing writer Timothy Phung at development@dailyuw.com. Twitter: @TimPhung
Like what you're reading? Support high-quality student journalism by donating here.