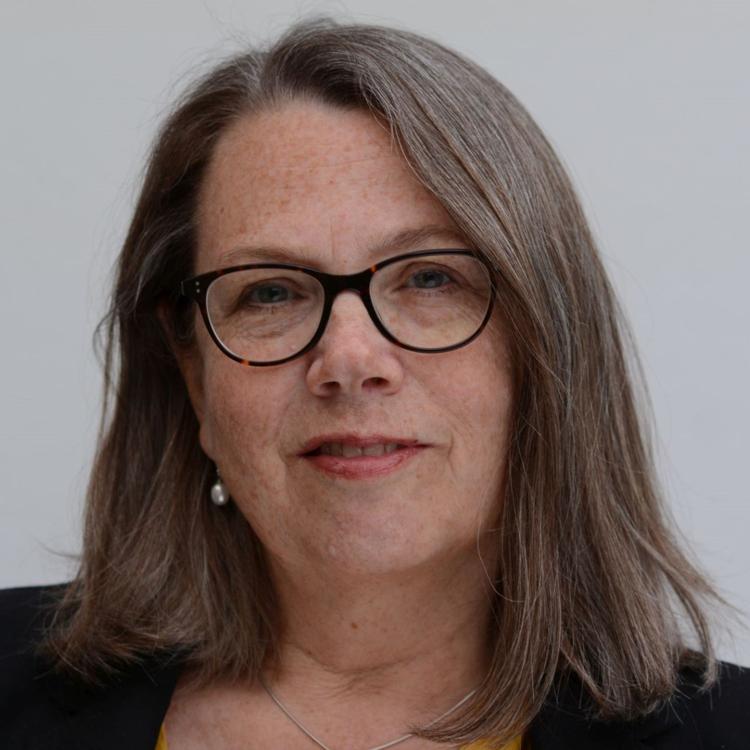 As a civil servant in various urban planning roles in King County over the past 28 years, Beth Mountsier is hoping that her extensive experience will sway voters in her favor for the Seattle City Council District 4 race this November.
Mountsier's priority would be to improve four key aspects of the city: affordable housing, public transportation, services for those experiencing homelessness, and education. Throughout her entire career, she has written policy and has been an advocate on these issues.
Mountsier earned her master's degree in architecture from the UW in 1986. After graduation, she was recruited into an advocacy group where she pushed for low-income housing and public restroom development.
Her background as both an advocate and an architecture student helped Mountsier to segue into a career as a housing planner for King County in 1991 where she wrote affordable housing policy for the county's comprehensive plans between 1991 and 1995.
Since then, Mountsier has held various lead staff positions for King County, including in the regional water quality committee and regional policy committee. Some of her biggest accomplishments in King County have included leading the Quality Urban Environment demonstration project in Kenmore, which evaluated and made suggestions for improving urban design and infrastructure around the county. Additionally, Mountsier co-led the development and passage of the Veterans, Seniors & Human Services Levy in 2005.
Since 2017, Mountsier has been working for the City of Redmond as a transportation project manager, guiding the urban design and response surrounding the construction of the Southeast Redmond and downtown Redmond light rail stations. In the midst of this, she is also working to preserve and improve the current Metro and Sound Transit bus services that allow commuters from northeast King County to travel to and from the UW most efficiently, before and after extension of light rail service to Redmond. Mountsier intends to continue to prioritize public transportation accessibility for UW students in the city council seat.
Mountsier sees all of Seattle's problems as being part of a bigger theme of how the city's economy and priorities are quickly shifting.
"We've gone through this rapid change because ever since the 1970s, the economy has diversified," Mountsier said. "The sense of urgency and how you deal with things in real time, it kind of feels like it's swinging all over the place without a clear direction of what we're trying to achieve."
Mountsier originally had no intention of being a politician, initially planning to continue her work behind the scenes as part of a team of civil servants. However, this lack of clear direction was one of the factors that drove her to apply for the city council.
"I think [these issues] can be addressed with a clear-eyed, much more focused energy on what is the issue and what is it that we want to see both in the short-term and in the long-term," Mountsier said.
Mountsier also decided to run for a council position because she felt that the current city council suffered from a lack of communication and transparency with the public.
"One of the complaints about the previous council member is that he had a vision of where he wanted to go, but wasn't responsive in terms of explaining the vision," Mountsier said. "So I think people are sometimes left with the feeling that they're not being listened to."
Mountsier is confident in her decision to run. Though she and the other candidates are generally advocating for the same platforms, Mountsier believes she is the most qualified, having familiarity with how to tackle Seattle's issues.
"Even if we're all talking about the same things, I think one of the differences is [that] I have experience and I have a passion for … the details for how the policies get applied and what the impacts are," Mountsier said.
Update: An earlier version of this article stated that Mountsier's intention to make commutes more convenient between the east of Seattle and the UW was one of the goals of the light rail development in Redmond. A correction has since been issued to state that this goal is a part of her other work as a transportation planner that involves preserving and improving the current Metro and Sound Transit bus services.
Reach contributing writer Natalie Rand at news@dailyuw.com. Twitter: @n_rand_
Like what you're reading? Support high-quality student journalism by donating here.