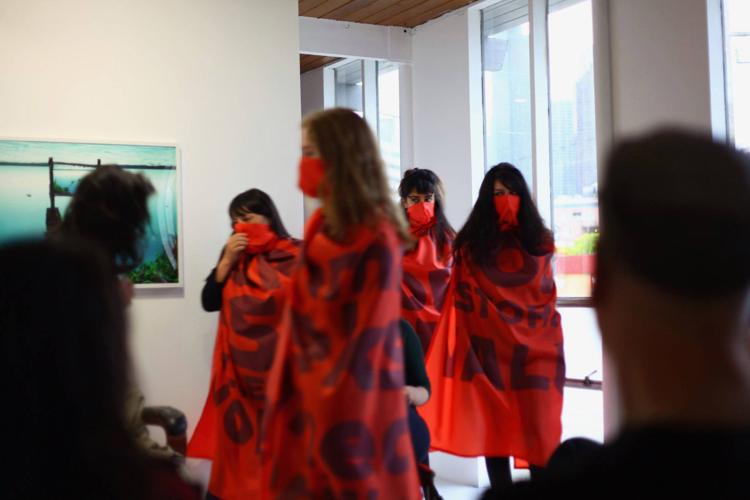 Founded in 2017, Red May was organized to provide the residents of Seattle an annual "vacation from capitalism" every May. Proposed as a space for discussion and collaboration, Red May events take place within public spaces and are free to attend, allowing understanding to flourish beyond the confines of a campus or conference.
"One of the greatest things about this is that there's so many spaces in the left that are really kind of segregated from one another, and this is a place where everyone can come together and put forward a lot of different ideas and … have their voice heard and consider other people's opinions rather than just talking about their own thing or project," Mike Carlson, an attendant at the "Coming Out Communist" discussion at the Vermillion Art Gallery and Bar on May 16, said.
Red May also functions as an initial point of contact for those who might have been previously warned against, or simply unexposed, to Marxist thought. Alys Weinbaum, a professor in the UW department of English and a speaker at one of this year's Red May events, argues that individuals, especially college students, might be influenced by stigmas regarding the far left.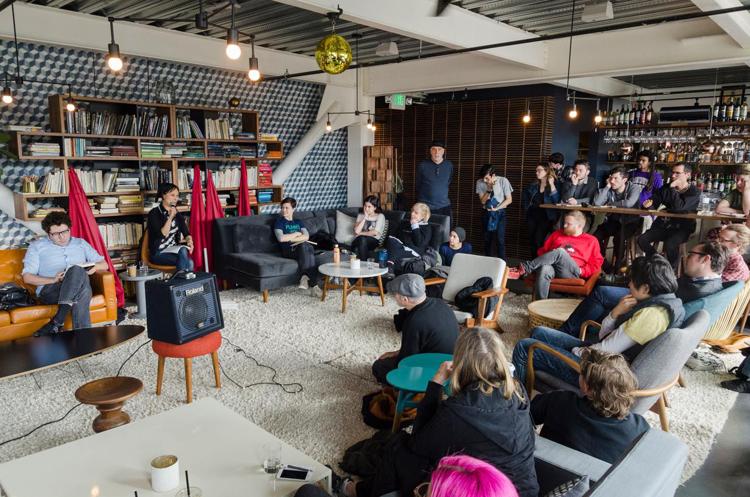 "Dinner-table conversation at home has been that communism or socialism are dirty words," Weinbaum said.
Weinbaum asserts that Red May does not just entertain a single strand of political theory but exists as a way to push the boundaries of our current situation.
"There are people that are using these ideas to think about the contemporary world we're in, people that are scholars but also scholar-activists," Weinbaum said. "[There are] people that are part of the academy, but also people that are doing this work in context beyond the academy, who are using Marxist ideas to sort of forward human liberation in various kinds of ways."
Weinbaum teaches courses on feminist theory, Black studies, Marxist theory, modern and contemporary transatlantic literature and culture, and reproductive cultures and politics. On May 4 she held a talk on her new book, "The Afterlife of Reproductive Slavery: Biocapitalism and Black Feminism's Philosophy of History," at the University Bookstore.
While Red May is based in Seattle, numerous authors, teachers, and activists from across the country are flown in to facilitate conversation ranging from past Marxist theory to "The People's Republic of Walmart."
Philip Wohlstetter, a founding member of the movement, values the organization most for the idea that the speculation and discussion present within Red May is always meant to be considered socially.
"In the '30s when people dreamed of a more collective future, it was everybody's ability to extend their own individual lives into doing more free things, but no notion of what we could achieve together," Wohlstetter said, attributing capitalism to a competition to survive where the majority end up suffering.
Though viewed as a movement devoted to "radical" thought, Wohlstetter clearly indicated that Red May's purpose was to challenge and develop ideas, not brainwash attendants.
"Let's take a vacation from capitalism one month a year, be a commie for a month, imagine otherwise," Wholstetter said. "You're free at the end of the month; nobody's trying to convert you. We're just asking you to put on a costume for a party to kind of let your inhibitions go and dream with everybody else for a month and think about it."
Reach contributing writer Aaron Kerschner at developement@dailyuw.com. Twitter: @Aaronkerschner
Like what you're reading? Support high-quality student journalism by donating here.