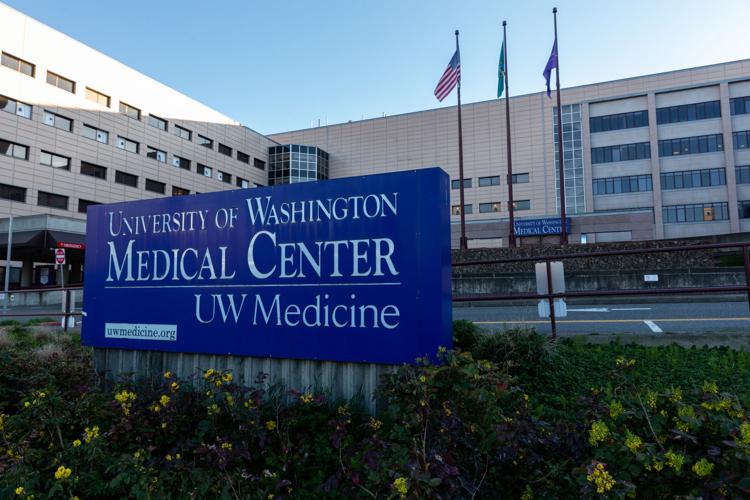 Clinical placements provide nursing students with a hands-on learning experience in a hospital environment as they prepare to enter practice as a registered nurse. 
Due to the immense impact that the COVID-19 pandemic is having on the resources of many hospitals, the UW School of Nursing has partnered with Public Health — Seattle & King County (PHSKC) to offer three clinical placement opportunities for students during spring quarter.
Shari Ireton, the assistant dean of marketing and communication for the School of Nursing, said that they were faced with many challenges amid COVID-19.
"With healthcare resources and personnel stretched to respond effectively to the increased healthcare demand, the School of Nursing found that our clinical partners were temporarily unable to bring students on site for training,"  Ireton said.
In response, Ireton said they initially planned to replace training opportunities with online simulations — which are still available to students — but that this partnership presented an innovative solution to these circumstances. 
Announced April 14 by Azita Emami, the executive dean of the UW School of Nursing, this partnership allows students to join the COVID-19 response in unique ways. 
Students can choose to either volunteer at the PHSKC COVID-19 call center, work in telemedicine call centers within local health care organizations, or assist with direct care efforts through the Healthcare for the Homeless Network.
PHSKC director Patty Hayes said she reached out to Emami to develop these opportunities.
"PHSKC was already setting up activities like a COVID-19 call center as well as special facilities to help individuals experiencing homelessness who might also have COVID-19 and need assistance," Hayes said. "I found out that the School of Nursing had a need for clinical experience for students, so it was the perfect time to discuss what we could do together."
However, Ireton said this isn't the first time the two groups have decided to collaborate.
"The UW School of Nursing and PHSKC have had a long-standing partnership on many levels, [which] undergraduate and graduate students have benefited from," Ireton said. "The COVID-19 pandemic has intensified that partnership, as there are many more opportunities for student contributions and clinical learning."
So far, Ireton said almost all undergraduate and graduate students have volunteered to participate in these learning opportunities and as more students continue to join, safety remains a top priority.
"We absolutely need to ensure adequate safety for our students during this pandemic," Ireton said. "Health and safety was at the forefront of our thinking as the School of Nursing and PHSKC made our initial plans."
The call centers are set up to allow appropriate social distance between all participants, and students must participate in personal protective equipment training and fit-testing for N95 respirators before going to any patient care clinical sites.
Graduate students have already been fully trained and outfitted, and undergraduate students will be trained May 26.
As a result of this partnership, Hayes said they have received positive responses from students, who have been able to work with public health nurses and other public health staff.
"This is such a different experience than a student would have in either the hospital or clinic," Hayes said. "I hope experiencing public health nursing will inspire many students to choose public health as their specialty after graduation."
The current PHSKC COVID-19 call center will be available to students through the end of the summer. 
Looking forward, Ireton said that they plan to continue their partnership and offer new opportunities if the need remains.
"The School of Nursing will always seek opportunities to partner with our clinical partners to provide quality learning experiences for all of our students," Ireton said. "We are endeavoring to be creative and nimble as opportunities arise."
Reach reporter Shannon Hong at news@dailyuw.com. Twitter: @shannonjhhong
Like what you're reading? Support high-quality student journalism by donating here.