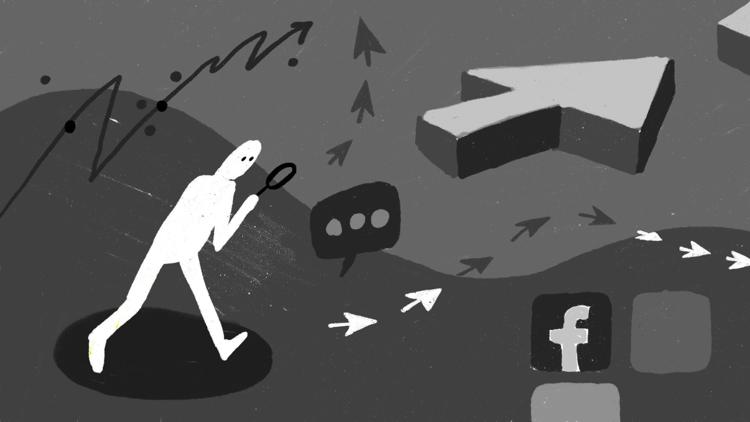 Have you ever heard the saying, "Don't believe everything you see on the internet?" Well, a recent UW study shows that this applies to ads as well. 
A team of researchers from the UW's Paul G. Allen School of Computer Science and Engineering found that a significant fraction of all coded ads contain some kind of problematic content. 
From a pool of over 24,000 ads taken from more than 6,000 mainstream news sites and 1,000 misinformation news sites, the researchers qualitatively analyzed and labeled every ad as either problematic or not. In order to properly define what constitutes a problematic ad, the researchers generated a codebook to describe different types of problematic ads, with each code describing a set of ads with similar advertisers, products, and advertising tactics. 
According to the research paper, the codes "ranged from ads for things that could cause material harm, such as potentially misleading ads for supplements and investment pitches, to ads that people find irritating, such as celebrity news content farms."  
The researchers chose to study news sites because advertisements are their main real estate. 
"In our project, we looked at news websites and misinformation sites which [purport] to be news," Eric Zeng, a UW graduate student involved with the research, said. "As we were analyzing ads, we noticed a lot of these ads were fairly distinctive — they are what's called native ads."
Native ads are cheaper and look like they are part of the website so as to "blend in."
"The native ads on these sites look like recommendations for new articles," he said. "You can find them at the bottom of the page or on the sidebar — places where readers would expect to find more stories — but they don't actually lead to a news site, they lead to some kind of sponsored content."
In light of the pandemic and economic downfall, news sites have been resorting to native ads as a way of gaining quick revenue.
Native ads are concerning to some, as they are deceptive: Users are not reliably able to identify them as ads and may click on them thinking that they are reading another story on a news site. 
Using "clickbait" techniques, native ads generate more revenue by maximizing clicks.
Additionally, advertising companies employ alarming or curiosity-provoking headlines in tandem with shocking imagery to attract users' attention and entice them to click.
"Very low-quality news sites often have articles that contain celebrity news or pictures that are scandalous." Zeng said. "The twist is that they break the article into a slide show, and on every other page of the slide show there are ads. Using clickbait, the ads receive views, which maximizes money while minimizing their efforts."
Given the size of news sites, third-party advertising companies take on the role of divvying up what ads end up on the site, making it so that news sites have little to no control over what ads appear on their pages.  
Examples of these ads, anecdotally, can be found in "politically targeted" ads often promoting skewed information and headline hyperboles that mislead readers. 
"The ads found on misinformation sites aren't different from what we would find on mainstream media," Zeng said "Both legitimate news sites and misinformation sites are using the same big companies that promote sketchy ads. It's not that fake news sites are concentrated in bad spots on the internet — everyone is partaking, so these ads are everywhere." 
Reach reporter Beth Cassidy at news@dailyuw.com. Twitter: @serotoninprince
Like what you're reading? Support high-quality student journalism by donating here.