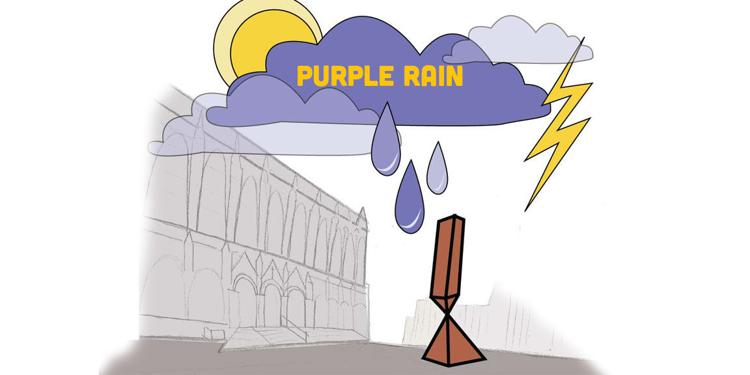 If there's one thing 2020 is missing, it's a classic Seattle snow or windstorm to help the year come full circle.
Following last year's lackluster storm season, this upcoming winter is predicted to be colder and wetter than average, setting up the possibility for some wild weather.
The Climate Prediction Center, which issues long-range forecasts, has issued a La Niña advisory for the forthcoming season, meaning this winter might pack a punch.
But what exactly is a La Niña?
In the Pacific Ocean, around the equator, there is a climate pattern known as the El Niño-Southern Oscillation (ENSO). Generally, year-to-year fluctuations in sea-surface temperatures along the western equatorial Pacific can affect the weather in the Pacific Northwest.
This year, most of the water in the western equatorial Pacific is 1-3 degrees Celsius cooler than average. This minor fluctuation can affect atmospheric circulation, bringing increased precipitation and cooler-than-normal temperatures to the Pacific Northwest, potentially leading to weather events such as lowland snow.
"Typically during La Niña years we tend to be cooler and wetter than usual in Washington state and in the Pacific Northwest as a whole," assistant state climatologist Karin Bumbaco said, "with better chances of having a good snowpack by Apr. 1 in our mountains."
The Climate Prediction Center is forecasting a slight — 33% — chance of both wetter and cooler conditions than normal this winter. Under these circumstances, significant snowfall in the mountains is more likely, as is the chance for snowfall in the Puget Sound.
"The La Niña that is already existing looks like it could be a moderate-to-strong event this year," Bumbaco said. "The last La Niña's that we had, the 2016-17 winter and 2017-18 winters, and those were weak-to-moderate events. So this could be the strongest La Niña that we've seen in the past several years."
Although these forecasts are decent indicators of what the seasonal weather might turn out to be, small variations along the way are still entirely possible. There may be no better example of these fluctuations than the previous two winters.
Last winter, the opposite of a La Niña, an El Niño, was dominating the western equatorial Pacific and led to a dull storm season in Western Washington. According to Alaska Airlines flight controller Michael Snyder, the Seattle-Tacoma International Airport failed to record a gust of wind over 50 miles per hour for the first time in a decade. In addition, only 0.7 inches of snow fell last winter, much less than the average of 5.9 inches.
The 2018-19 winter provides a perfect example of the unpredictability of ENSO forecasts. Despite the signs pointing toward warm and dry conditions in Washington, one of the most memorable snowfalls on record hit Seattle that February. Snow began on the 3rd of the month and continued in spurts for the next two weeks, forcing the UW Seattle campus to close for numerous days. All in all, the season finished with 21.0 inches of snow at Sea-Tac, the most in 10 years.
Unlike day-to-day variability of the weather, these forecasts can give a much better hint of what the climate season will look like, especially in the mountains. The same El Niño winter that resulted in record February snowfall in Seattle actually predicted lower-than-normal snowpack conditions in the mountains.
"You have to remember that the skill of those forecasts are not very good because there is so much natural variability," atmospheric sciences professor Dennis Hartmann said. "The skill is only around 20[%]. It gives you an idea. If you were a ski operator you might invest more … because there is a better than average chance of having a good skiing year in Washington state."
While Washington may experience cool and wet weather this winter, La Niña has other consequences, beginning in California.
This year's seasonal outlook calls for dry and warm weather across the southern part of the country, including California, which just experienced one of its worst wildfire seasons in history. With another season of below-average precipitation on top of pre-existing drought conditions, next summer's wildfires may again be devastating for much of California.
Despite all of the forecasts and attempts to predict the future, the uncertainty that comes with seasonal forecasting in the Pacific Northwest may only add to a year that has been filled with  such.
Reach reporter Anthony Edwards at news@dailyuw.com. Twitter: @edwardsanthonyb
Like what you're reading? Support high-quality student journalism by donating here.