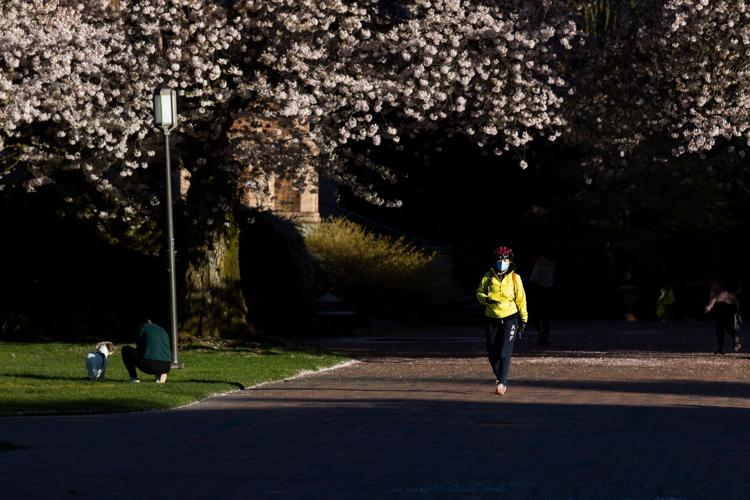 The Washington Exposure Notifications (UW WANotify) app is now available as an early release pilot to UW students, with a plan to eventually roll out the app across the state near the end of the month. Faculty across many departments who make up the UW WANotify team have been working closely with Washington state department of health officials since early spring to develop the app. 
Dr. Janet Baseman, a professor in the department of epidemiology and the associate dean for the School of Public Health, said that one of the main goals of releasing the app within the UW community first was to offer more support and information to the state. 
"We'll be looking at what questions people ask and monitoring any issues that come up with our environmental health and safety office, so we can hand off a terrific set of FAQs to the state," Baseman said.
The app works by utilizing Bluetooth signals that are already embedded within our cell phones and exchanging codes with other users when in close enough proximity. Depending on the length of time that individuals are around each other and how close they are, these codes can inform you if you have been around someone who has tested positive for COVID-19 in the last 14 days.
The biggest concern is privacy, which is why the team chose to keep the codes completely anonymous and collect limited personal information. When using the app, you will not know exactly who a code comes from — just the fact that it was someone near you. 
UW professor of biobehavioral nursing and health informatics Dr. Bill Lober, who works on developing health information systems for public and global health, said that this app is not meant to replace contact tracing, which "is very much a public health process." 
"We're not trying to do contact tracing," Lober said. "We're simply trying to make it easier for contact tracers and case investigators to do their job. " 
According to Baseman, the context of the situation has presented many challenges, in terms of trying to implement a brand-new public health intervention completely virtually. The rollout of the Husky Coronavirus Testing program for fall quarter was a necessary first step before full priority could be placed on rolling out this application.
"It's challenging because we want to do it well, but we also want to get it out fast so that we can get the benefit in terms of pandemic control," Baseman said. 
This project marks an intersection of many groups at the university, calling upon the expertise of faculty from the departments of computer science and engineering, public health, medicine, and nursing, all of whom are working alongside the state and the department of health. 
UW spokesperson Victor Balta said that the project provided a tremendous example of the impact that the school can have to keep others safe. 
"The benefit to the university community is having another tool at our disposal in order to keep the community safe, to know if and where the virus is spreading, while also maintaining individual's privacy," Balta said. 
Reach contributing writer Michelle Austreich at news@dailyuw.com. Twitter: @djmeezus
Like what you're reading? Support high-quality student journalism by donating here.