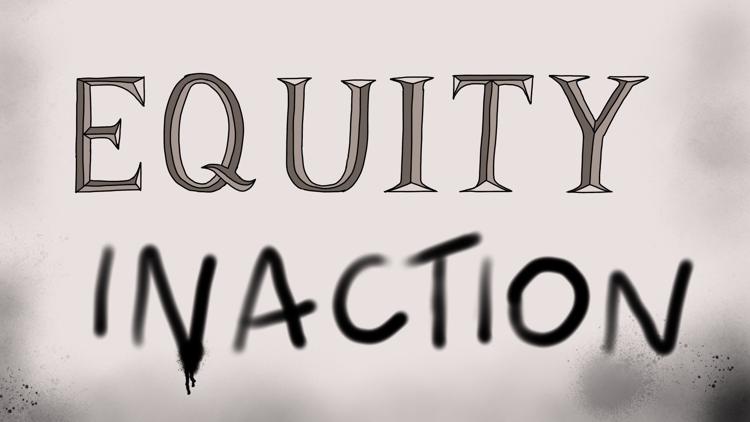 Editor's Note: Living in today's world as a queer person of color has made it clear that spaces are dominated by, and fundamentally, for white folks. In an effort to reclaim power and uplift marginalized communities, this column acts as a step to holding institutions of power like the UW accountable. 
When going into a new decade, it's important to take a look at the ways the UW has failed to uplift communities of color. This issue is especially important when it involves communities in legacy groups.
Legacy groups are cultural groups on campus that have a deep history of cultural and political positionality within the UW campus. The Filipino American Student Association (FASA) was founded in 1917 and is one of the six legacy groups on campus.
UW Seattle's fall 2017 Undergraduate Census Data showed that Filipinx students only made up 1.8% of the student body, while white students made up 40.3%. In other words, there are 20 times more white students than there are Filipinx students. After over 100 years of being an established organization on campus, representation is still lacking in the UW community.
"That longevity was hard fought for, and we still have to work today to have our voices heard and our cultures visible," FASA President Isabella Dalmacio said. "In this next generation, I want ASUW to represent and listen to the needs of all students, as well as be more accessible and transparent with RSOs about the matters that concern them."
Accessibility to folks outside of the ASUW, which includes members of FASA, is a genuine concern for this organization. Tianna Andresen, the FASA political chair, wants the UW and the ASUW to be less performative and more action-oriented. 
"I feel like UW and ASUW love to pride themselves as diverse and inclusive spaces and that they care about the individual well-being of students," Andresen said. "It is painfully obvious that this is not the case, especially when we look at the actual treatment that students of color and students with other marginalized identities face on a daily basis."
 The treatment of students of color mentioned by Andresen includes the former enrollment statistics. These statistics are an example of the various forms of bias on behalf of the UW admissions staff and the various systemic barriers that get in the way of minority communities, like Filipinx Americans, from obtaining higher education.
"The college selection process, as progressive as UW likes to think they are, is racist and classist," Andresen said. "FASA has been instrumental in the progression of our college campus and programs, and we deserve a fair shot in higher education."
These systemic barriers also apply to the faculty and staff. 
"I think Filipino students could really benefit from Filipino teachers," FASA Vice President Danica Villez said. "In my [American Ethnic Studies] 340 class taught by Rick Bonus, I have learned that students do better when teachers are a reflection of themselves. I think there should also be an effort by UW and ASUW to uplift Filipino American voices. I feel this especially because we have such a long history of resilience here in this country and in the University of Washington."
Dalmacio has experienced these barriers on other levels as well, especially regarding access to creating spaces and events for the Filipinx community on campus. 
"In helping run our organization, I've noticed how many bureaucratic hoops we have to jump through to be recognized by UW," Dalmacio said. "I feel that UW has the resources and flexibility to make this system less complex. The school is supposed to uplift its students, but for those of us belonging to marginalized groups, that hasn't always been the case."
As a first-generation Filipinx American myself, I've been able to find a community of Filipinx people at the UW through FASA. However, upon uncovering this community for myself, I've also recognized the burdens the school places on this organization that hinder the work it tries to pursue. 
Dalmacio made an important point in that going into the new decade, the UW must be held accountable for its inconsistency. 
"UW's motto is lux sit, 'let there be light,'" Dalmacio said. "Yet it's hidden whole communities in the dark."
Reach columnist Andre Lawes Menchavez at opinion@dailyuw.com. Twitter: @itsjustdrey
Like what you're reading? Support high-quality student journalism by donating here.