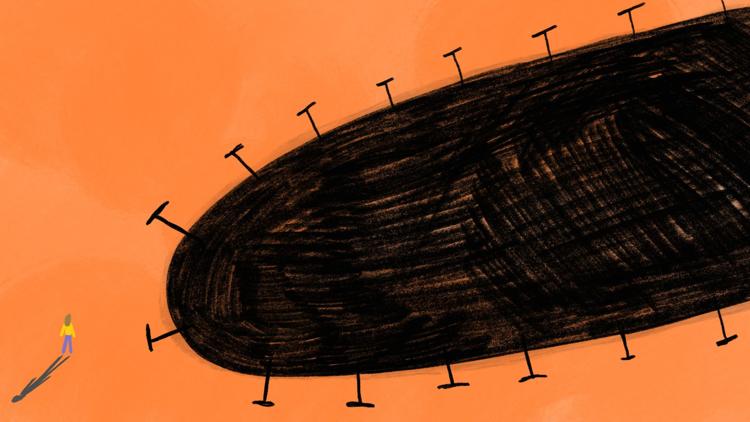 Many enrolled UW undergraduates are considered to be a part of Generation Z, which refers to anyone born between 1995 and 2010. This means the oldest members of Gen Z are 25 and the youngest are 10-years-old. 
It has been proposed by many that those of us in Gen Z, currently in our formative years of late adolescence or early adulthood, are facing our generation's greatest challenge: the COVID-19 pandemic. The sentiment is analogous to 9/11's effect on millennials and presumably what World War I was for the historical "lost generation."
Is this Gen Z's 9/11?
Referring to this pandemic in the same fashion as a terrorist attack negates that fact that our generation experienced 9/11 as well. While many of us were too young to comprehend at the time what was going on, I know people my age, and even younger, who lost a loved one that day.
And this is not to mention everything else that has happened between then and now that has had a lasting and profound impact on Gen Z. In October 2001, Apple released one of the most influential products of the century: the iPod. After that came the iPhone, the iPad, and so forth. The widespread use of hand-held technological devices has impacted Gen Z more dramatically than any other generation. 
Millennials had childhoods, came of age, and some even reached middle age without the smart technology revolution. It would be the children of millennials — Generation Alpha — who would be born into a world fully immersed into smart technology and social media. 
This puts Gen Z in a unique position. Many of us can still fondly remember playing outside with our friends in elementary school before transitioning into the world of social media and iPhones in middle and high school.
On a more serious note, there has also been a definitive increase in gun violence during the lifetime of members of Gen Z. Data collected by the FBI between 2000 and 2013 shows that between these years, 1,043 Americans were either seriously wounded or fatally shot as a result of an active shooter in a confined space.
It's disheartening to think about it, but we are truly the first generation to think about active  shootings with the mindset that it could have happened just as easily close to our own homes. 
March 2020 was the first March where there has not been a school shooting in the United States since the year 2002, however, this feat may be overshadowed by the fact that most K-12 schools were closed as a result of social distancing precautions.
In November 2007, undocumented immigrants reached an all time high of 11 million in the United States, and thus the debate of increased border control versus amnesty intensified.
It would be the first black president of the United States, Barack Obama, who would shift the legal narrative of undocumented immigrants in a humanitarian way. In 2012, President Obama signed Deferred Action for Childhood Arrivals (DACA) into law, and while its current future remains uncertain, it still had a large impact on Gen Z. Current findings show that undocumented students make up 2% of U.S. higher education enrollment which equates to over 454,000 students. 
On June 26, 2015, the U.S Supreme Court legalized same sex marriage in the landmark case Obergefell v. Hodges. Though there is still work to be done for equality for the LGBTQIA+ community, this was a step in the right direction. 
One step forward, two steps back.
On November 8, 2016, Donald Trump was elected as the 45th president of the United States. Experts have speculated that if Trump had had acted more competently and quickly in his COVID-19 response, the situation in this country would not be as dire as it is right now. 
While I am afraid of graduating college and entering a post-COVID-19 labor force, I think about everything my peers and I have lived through. I also think of former UW students who lived through pandemics as well. 
We are not the generation of the coronavirus. We are the generation that traded helmets and bikes for headphones and iPods. We are the generation that marched for our lives. We are Sandy Hook and Stoneman Douglas. We are DACA and dreamers. We are "love who you love". 
Reach writer Maryam Noor at opinion@dailyuw.com. Twitter: @mar_n98
Like what you're reading? Support high-quality student journalism by donating here.