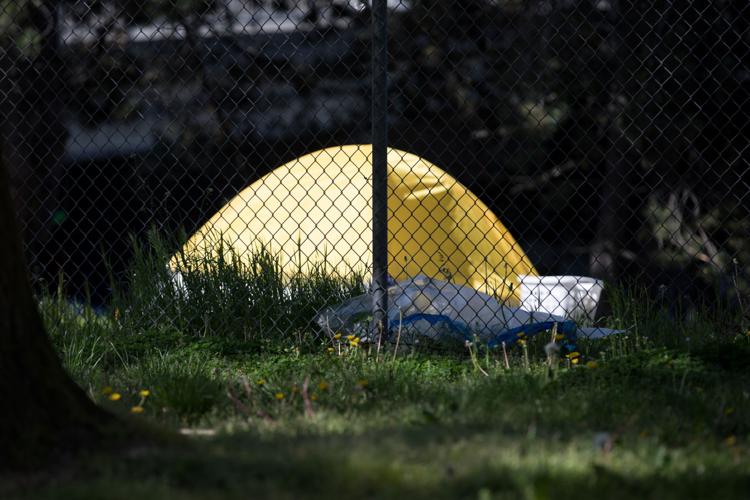 The sum of our choices such as the professional paths we take and the company we keep do not equate directly to the eventual outcomes of our lives. This is often due to social factors, such as race, gender, ethnicity, and sexual orientation. This is especially important to remember when considering those around us that are facing hardships, such as the population of people experiencing homelessness in Seattle.
Seattle is currently facing what many are referring to as a homelessness crisis, with 52% of the 12,000 individuals experiencing homelessness in the city's population residing without permanent shelter as of 2018, and there are specific marginalized groups that are represented in this population more than others.
According to data from the Seattle government, one's chances of experiencing homelessness in Seattle increase drastically when one is of African American, American Indian, or Hispanic descent. As of 2016, African American residents make up 7.2% of Seattle's general population, but 21.5% of Seattle's homeless population. American Indian residents make up 0.6% of Seattle's general population, but amount to 5.3% of Seattle's homeless population. Lastly, residents of Hispanic descent make up 6.3% of Seattle's population, but account for 14.9% of Seattle's homeless population.
"When discussing homelessness specifically, intersectionality impacts issues such as who is most likely to be evicted, who is most likely to have a criminal record that makes it hard to get approved for new housing, income, and discrimination," Theresa Curry Altumi said, the homeless prevention manager at Solid Ground, a Seattle-based nonprofit organization that works to recognize and deconstruct institutional homelessness and poverty within Seattle.
The intersectional aspect of homelessness does not only affect who is most vulnerable toward experiencing homelessness, but also who is most likely to receive proper aid in breaking the cycle of homelessness.
American Indian and Alaska Native individuals are not only seven times more likely to experience homelessness in comparison to White residents of Seattle, but they are also less likely to receive homelessness assistance, as they make transition into finding permanent housing.
Further, among the 1,498 youth undergoing homelessness in Seattle, 28% of them identify as LGBTQ.
The homelessness crisis in Seattle had a spotlight shone on it recently due to all-time low icy temperatures faced by residents this past winter as a result of the polar vortex. It shouldn't take icy temperatures for us to care about the homeless residents of the Emerald City. If the only reason we care about the ever-growing number of people experiencing homelessness in our city is when people might die of wind exposure or frostbite when outside, then we may as well have a humanitarian crisis.
Everyone deserves to have a bed to sleep in at night, regardless of race, gender, ethnicity, or sexual preference. It's unfair that factors like these can make people more susceptible to experiencing homelessness. Everyone deserves to feel like they belong in a city as diverse and resilient as Seattle.
We see an individual experiencing homelessness in Seattle and can wrongly tend to wonder what they did to not have housing. What we should be asking is how society and institutional factors contributed to their state of homelessness, as it is undeniable that race, gender, ethnicity, and sexual orientation can influence hardship.
Reach writer Maryam Noor at opinion@dailyuw.com. Twitter: @mare_mare_98
Like what you're reading? Support high-quality student journalism by donating here.