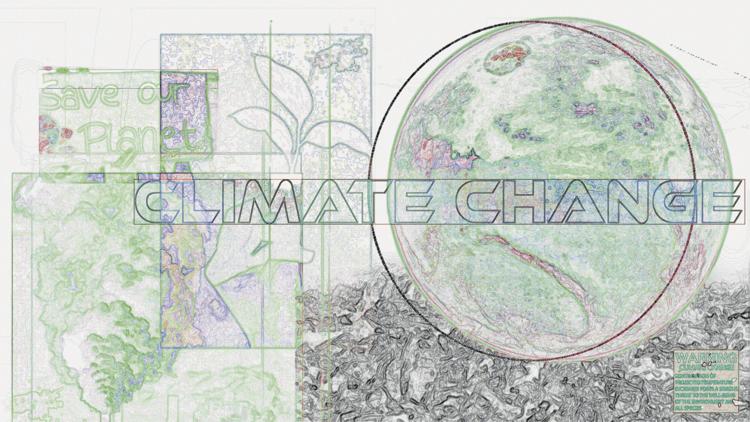 Last Friday, UW Sustainability hosted an environmental justice conference in the Maple Great Room. By the EPA's definition, environmental justice refers to the equal treatment of all people "regardless of race, color, national origin, or income with respect to the development, implementation, and enforcement of environmental laws."
The conference's keynote speakers addressed the importance of outreach and community-based solutions regarding sustainability. The speakers were from a variety of different backgrounds who carried through the foundational ideas of diversity and inclusion that the event was trying to promote. The sentiments in the speeches carried a passionate message: Without collaboration and dedication, it will be impossible to make a difference on the environmental front.
One of the barriers to achieving environmental justice is simply money. Tiffany Mendoza, director of strategic initiatives at Front and Centered, used ballot measure 1631 as an example of a barrier to environmental justice. Tackling huge fights against industries that have billions, and are willing to spend it to make sure that bills like 1631 fail, can be very difficult. This makes it important to create a community across industries, tribes, communities of color, and communities of privilege to be able to build trust and continue to make a difference in the environment.
So many marginalized communities are heavily impacted by climate change and are underrepresented and underprivileged. They need to be active in environmental conversations, too.
This is incredibly important because the current climate change rhetoric is very elite. This can often come off as classist and racist. As a result, climate change information does not reach affected populations as easily.
The most important thing to do to help erase this barrier is to have authentic conversations with people within these communities as to their thoughts on climate change and what the observable effects are. Unfortunately, this narrows the field of information that can be passed on. There are efforts that are being made by environmental organizations to combat this issue.
"This is the whole premise of [the] Our Planet, Our Power research project we did at SAGE. We wanted to have relevant conversations with our community on climate change that resonates with the community members, and really started to talk about its global impact," Jill Mangaliman, executive director of Got Green, explained.
When asking Seattleites about the impacts of climate change, Green Got heard answers such as "the ice caps are melting" and "polar bears are dying." It wasn't until Green Got offered up examples of problems within their own community, such as displacement, rising cost of food, and flooding, did people start noticing that closer issues are rooted in climate change.
This event served as a motivator for people to go out and have conversations about the different ways climate change can affect people and how it is locally impacting communities, especially underrepresented communities. There was little emphasis on the environment despite the speakers having backgrounds in environmental research, teaching, or nonprofit work.
The missing focus on the environment made the message of collaboration incomplete, as there was no introduction as to why it was necessary. The event failed to fully address what exactly each community is being affected by and what kinds of community-based solutions have been found and implemented to date, if any. Environmental justice should begin at the most basic level, meaning the education starts at informing people what is going on and what is being done already. Outreach should be a secondary thought.     
Reach writer Leona Kazi at opinion@dailyuw.com. Twitter: @leonakazi
Like what you're reading? Support high-quality student journalism by donating here.