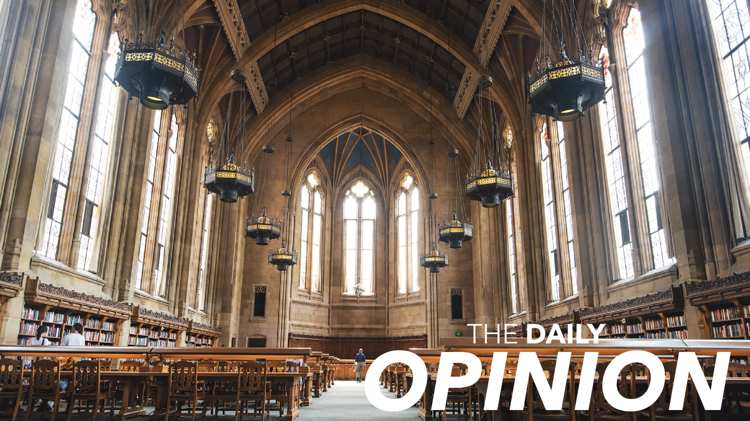 Dear reader,
The Daily has stood as an institution at the UW since 1891. During this time, we have transitioned from producing a print paper five days a week to cultivating digital-first content. Our editorial and writing staff changes quarter by quarter. The news that we are covering and the opinions we are speaking change day by day. 
What has not changed in the 128 years we have been a part of this campus is our ability to tell stories. In the past year, we have given a voice to maternal mortality. Reporters covered breaking news about Make Them Scared. We have covered heartwarming stories about interesting people, and events that didn't go exactly as planned.
These are the stories we have found, investigated, and published. Our staff makes up a small fraction of the 40,000 undergraduate and graduate students on campus. We are not equipped to tell a story that is important and meaningful to each individual student who attends the UW.
More voices need to appear in our paper in order to create media that is all-encompassing and well-informed. Our paper should serve as the student voice on campus, but we can't do this when only a small percentage of voices are speaking, or rather writing. 
Do you think that a news article didn't tell the full story? Write the rest of it. Do you not agree with an opinion piece? Tell us your side of the story. Do you see something happening around campus, in Washington, or around the world that we aren't talking about but definitely should be? Let us know in a nicely worded statement that is no more than 750 words. 
Telling us stories about how professors treat difficult topics in class and your personal connections to commemorative events on campus gives us a chance to see what we are not covering, and change what we are. 
The opinion section is a place to start and facilitate conversation. Discourse is encouraged. We strive to have a unique and diverse collection of voices comprised of members of the UW community, including students, organizations, staff, faculty, and alumni.
We have the power to be a platform for important and untold stories. That being said, we need your help. Be our eyes and ears, and then be a contributor. We'd love to hear what you have to say.
Reach Opinion Editor Rachel Morgan at opinion@dailyuw.com. Twitter: @rclmorgan
Like what you're reading? Support high-quality student journalism by donating here.