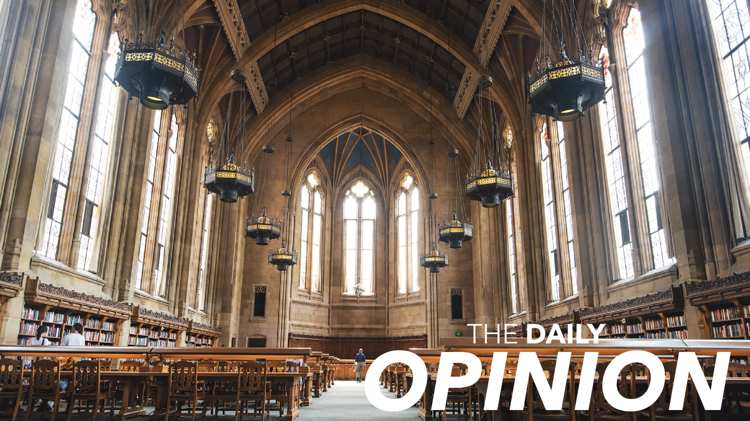 Advisers are at the cornerstone of a student's college experience. From choosing a major to a graduation date, an adviser is able to provide specialized information tailored to your academic plans. By Oct. 1, 2020, humanities majors will be facing an advising reorganization.
On Nov. 8, humanities dean Brian Reed announced that the division will be restructuring their advising into a "consolidated Humanities undergraduate advising unit." Reed references decreased graduates and inequity of current advising resources distributed among the division's 12 departments as reasons for the restructuring.
The humanities, one of five divisions in the College of Arts & Sciences, consists of 12 departments: Asian languages & literature, classics, comparative history of ideas, comparative literature, cinema & media studies, English, French & Italian studies, Germanics, linguistics, Near Eastern languages & civilization, Scandinavian studies, Slavic studies, and Spanish & Portuguese studies.
Ultimately, it is a budget issue. According to Reed, this lower graduation figure "is not a sustainable institutional situation." The College of Arts and Sciences operates within a strict budget, and in order to be able to "deliver on the university's educational mission," humanities advisers are out the door.
Cutting funding for departmental advisers is not the way to provide a "first-class experience for our students." While consolidation will increase interdepartmental coordination, there will be a loss of specialized knowledge. Current advisers are already skeptical of the changes with the concern that generalized advising may urge students to "check boxes" rather than discover their passions.
It doesn't matter that the new organization will be "well positioned to advise a range of students about all the possible majors and courses that the division offers," that is the job of undergraduate, pre-major advisers. Departmental advisers are meant to offer individualized knowledge on a degree path. Taking away this valuable resource from students shows how undervalued humanities educations are even within the College of Arts and Sciences.
Departmental advisers can also provide invaluable knowledge and expertise to first-generation students who often don't have the same kind of support and resources from families as students whose parents attended college. For those students, insight into the college experience on the individualized level that major advisers provide can be integral to navigating college. 
What is known is that these changes will be in place within a year, but it is hard to see the certainties beyond this. What is not known is how these changes will further impact the humanities majors that are already experiencing decreased enrollment. 
Outside of the humanities division, the College of Arts and Sciences has shown that cutting advisers is a viable budgetary cut that may happen in the future to other divisions, affecting even more students. Bob Stacey, Dean of the College of Arts and Sciences, has said that they are not looking to use a "one size fits all approach," but that doesn't provide any guarantees for the future. 
Advisers are one of the most beneficial resources a department can offer. This adjustment has already been decided for humanities majors, but moving forward, the importance of departmental advising needs to be taken into account when making budgetary decisions.
Editorials are written, edited, and approved by Opinion Editor Rachel Morgan, Engagement Editor Hailey Robinson, Development Editor Devon McBride, Health and Wellness Editor McKenzie Murray, and Co-Copy Chief Sam Steele, and reflect the opinions of The Daily Editorial Staff. Reach the Editorial Board at opinion@dailyuw.com.