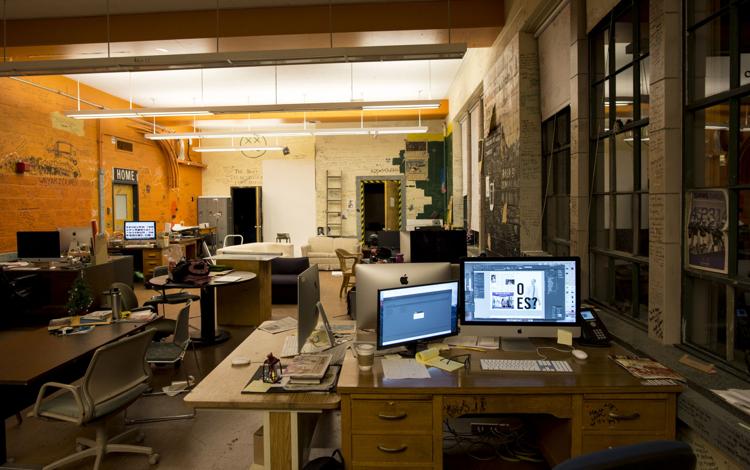 Today marks Student Press Freedom Day. This is a day to bring attention to the efforts, history, and necessity of student journalism. As a student-run publication, The Daily provides the UW and U-District with a voice that directly represents our community. In an age where all journalism is subject to scrutiny by the powers that be, it is of utmost importance to support voices that have the platform to hold these powers accountable.
The UW has its RSOs, but each of those serves their own niche. They bring different communities together, but only within the boundaries of their own common ground. The Daily's common ground is the UW — all of its nooks and crannies, its popular figures, and its new faces, from Fisheries to Madrona — and the U-District surrounding it. With a community of students and faculty and readers and writers and artists to use it as their common ground, we can be that club for all of the tens of thousands of people packed between Montlake Boulevard and Northeast 45th Street and beyond.
Much has been made of the culture of modern college students. Go out into Red Square and you'll find plenty of heads down and ears plugged. The stereotype of the tired, debt-bound, and stressed 20-something is seen in multitudes on the UW campus as students fall away from each other under the weight of all of the outside pressures.
We deal with them with varying hobbies and guilty pleasures. We go to sporting events and drink at parties. We work in study groups and hang out with friends in libraries.
But no class can incorporate the experiences of every person on campus. No study group can speak for those outside of it. When 70,000 people pack Husky Stadium, only a tiny fragment of the news that day happens inside.
The Daily is, can, should be, and will be that common forum for the UW and U-District community. With our writers — and more importantly, our readers — we can be the common space, the unified voice, and informed, democratic force for all who make up our community.
If students want a voice, The Daily is the best megaphone on campus. Whether it be hired staff writers or submitted guest editorials, we offer a place where differing perspectives and opinions can be heard and can hear one another. 
This day commemorates those who have undergone more adversity than us and stand in solidarity with our partners in student-run newsrooms across the country. We ask you to stand with us and support us and every other student paper around the country to uphold the First Amendment of the United States of America with a free and honest press.
Editorials are written by Opinion Editor Charlie Kappes and edited and approved by The Daily's Editorial Board of Social Media Editor Hailey Robinson, Managing Editor Mira Petrillo, Sports Editor Josh Kirshenbaum, and Development Editor Kellyn Grassel.