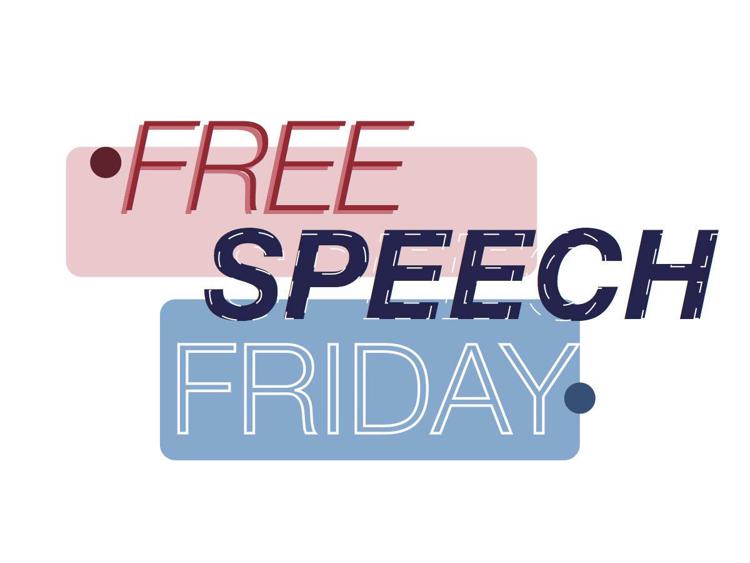 Editor's Note: Here at The Daily, we encourage our readers to submit guest editorials and letters to be featured in our Free Speech Friday column. We welcome all voices to contribute positively to campus conversations. Our submission guidelines can be found here.
About 10 years ago, I watched a candle vigil at Hong Kong's Victoria Park commemorating the 1989 Tiananmen Square incident over the Internet. Later, I had a heated exchange with someone. My sympathy toward students who died demanding more civil liberty and less institutional corruption had no answer to his angry argument.
"Those misinformed students had no idea what they were doing," the person said. "And such mobs were merely political pawns influenced by some foreign powers, and used by the rifts within the central government. Do you really think student activists could have been competent? Inexperienced students like you should mind their own business."
I was speechless.
In order to be more informed, I obtained a last-minute assignment reporting a commemorative event held on the UW campus by a student leader in exile, Dr. Feng Congde in 2015. Feng's evidence of the bloody crackdown by the military was compelling as he recounted fallacies during the 1989 student activism such as misplaced faith in the government to reform itself, youthful enthusiasms, and lack of political guidance.
As one of  "the most wanted dissidents by the Chinese government," Feng's political expectations were sometimes incoherent, vague, and incomplete. While I was expressionlessly taking notes at the event, Feng said he was still exploring "peaceful, equal, and democratic" solutions.
This year is the 30th anniversary of the bloodshed. Some ex-supporters have turned against the cause. Nationalistic sentiment is on the rise among Chinese youth. Chinese defense minister Wei Fenghe called the movement "a political turmoil" and the crackdown "correct policy," citing China's massive development in "stability." Furthermore, democracy itself is in retreat in the West.
The country is in "enforced amnesia." People who speak sometimes offer less sympathy. Some downplay the magnitude of the crackdown, arguing that the Western media has exaggerated the fatalities. Some despise the students for being delusional but incompetent, while others are furious that the privileged West is hypocritical given their own human rights track records. Some assume that the movement could have overthrown the government which would later offer socio-economic prosperity.
Facing violence, blood, and death is hard, let alone controversy, fear, and retribution. It is easier to be a political opportunist than to be a dissident. It is easier to reiterate conspiracy theories than to search for shelved evidence. It is easier to blame the survivors than to challenge the rulers. But student activists refused to live their lives passively and obediently.
It takes little to sweep the embarrassment instigated by selfishness, opportunism, and fear under the rug. "For the greater good," media bias, fallacies in the movement, ambiguous ethical middle grounds, and alternative history all serve as convenient excuses and distractions. But it takes genuine courage to confront actions which are definitively evil.
Authoritarian politicians are forgetful and evasive because they are afraid of student activism. However by remaining apathetic, they also permanently lose the opportunities to defend themselves, to rebuke those who exercise so-called media bias and double standard. They try to silence the narratives, but the narratives often turn against them. There is no fairness earned.
Demanding government reform, student protesters confronted a nation's maximum force. They paid fateful price for their political cause, driven by youthful enthusiasm and progressivism. Survivors have been bearing their stories, fallacies, unfinished cause, and memories of peers fallen in the crackdown. Recognition and justice have yet to come.
It is pathetic to pretend that nothing happened and just move on. It is also pointless to provoke new violence in order to avenge the dead or dismantle the government, for student activists in 1989 were mostly peaceful and reformative. What a thoughtful student can currently do is to never forget, and to be courageous to speak up doubtlessly against future cruelty.
Do I have an answer for that 10-year-old debate? Student activism is not mob mentality, but instead it is a blend of many complex qualities in particular socio-political contexts. There should be freedom of information, as well as open discussions. Brutally cracking down peaceful, disobedient student activists is wrong. Subsequently enforcing institutional and systemic denial is wrong. Plain and simple.
The 30th anniversary did not return to the UW, but international students' patriotism crisis persists. Some become overprotective, often taking criticism or unsettling facts as blame and offense against their country of origin, and haste to defend. However, praise and criticism do not always respectively represent hospitality and hostility. Culture, nation, and its ruling entity are not inseparable. We should always respect free speeches if they are without privilege and prejudice, in good faith, and constructive.
Zezhou Jing
Former The Daily writer from 2014 to 2017