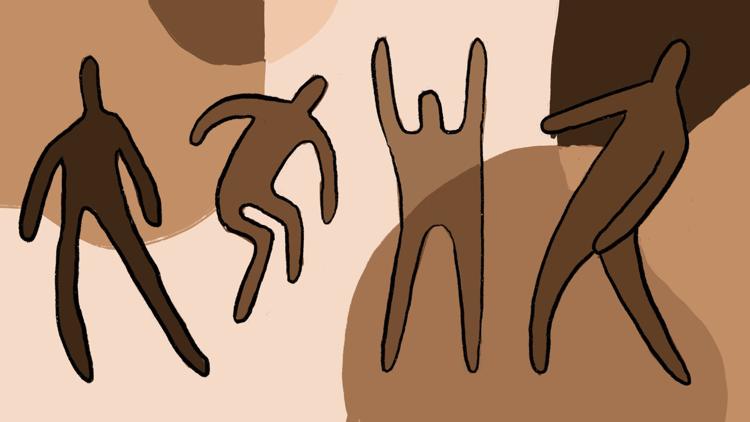 I have always felt that America's history seemed disjointed. Almost like a puzzle, the pieces of history seemed to indicate a larger picture. For years, it never became fully completed in my mind, as something always felt missing — something that demanded its acknowledgement to understand the story of America. 
During my American history class this quarter, I had the profound realization that, like a missing piece, race completed the picture. Learning American history in this context made me reassess the education system. 
How could we conceivably learn about these topics of America's racialized society without discussing race, or how education has historically been weaponized against marginalized communities? 
During a time of much civil unrest, the growing demand for visibility is especially prevalent as race has been put in the forefront of our consciousness. The UW is a school that prides itself for its diversity. I want to shine a spotlight on Black folx about their experience and why Black visibility matters — because the lack of visibility of Black professors at the UW is blaring. 
"Empowering myself with knowledge gives me a voice in the world," Lauren Campbell, a Black  sophomore, said. "Seeing Black folx, especially learning from Black professors, I feel that I can relate more to them because I experienced things that are similar to them."
Not only do diverse classrooms promote more visibility for marginalized students, they are also shown to benefit all students in learning vital skills, from critical thinking to problem-solving . 
Additionally, surveys suggest that students, regardless of their race, prefer professors of color as they find that these professors have a deeper understanding of how social constructs shape their education. Further, they provide experiences that parallel those of students from all walks of life. 
"I feel like there is a lot that people don't know," Campbell said. "White people don't experience systemic racism, and they may not ever think about how it exists. However, as a Black person, I've experienced it, so that is what I can contribute: my experiences."
Dr. Dana Nickson, a Black assistant professor in the College of Education, discusses how lived experiences of people afflicted by a dysfunctional system can provide invaluable insights into the foundation and embetterment of our society. 
As collective experiences contribute to knowledge, education in the context of Black liberation becomes a tool for empowerment. 
"To me, when I start thinking about knowledge, education, and all the different uses or meanings, I'm always grounded in Black folx's struggle for freedom in the U.S.," Nickson said. "Keeping people uneducated was a part of keeping people subjugated and oppressed. When I think about knowledge and education, I think about being able to create individuals and communities that can self-determine and have an understanding of the world, an understanding of different dynamics in ways that promote freedom."
Race, like many other constructs, has shaped America into what it is today, and we must acknowledge its presence to understand how systems of oppression still exist. The UW can continue to do better by investing in ethnic studies, listening to student voices of protest, and disenfranchising harmful institutions — because diversity is more than just including BIPoC. 
"Given our socio-political climate, where we have folx who are moving in a politics of hate, I think it is really important to see people who look like us, to be reminded of the possibilities — and to have folx who can think in nuanced ways about different barriers that we might encounter, as we navigate through these systems that really are not designed for Black folx or for folx of color," Nickson said. 
By diversifying our institutions and curriculums, we return power to people. Through creating spaces that further the visibility of marginalized communities, we start to understand that our differing identities and the fight for social equity is what makes America great. 
"When we have Black leaders who are actually empowered to make decisions, to change policies, and to move in ways that forward equity, we really open up space to not just better serve students of color, especially Black students, but for all students," Nickson said.
As we move forward during these uncertain times, wherein folx of color, especially Black folx, may find themselves at the epicenter of our nation's crisis, the message that could not be any clearer continues to hold true: knowledge is power. 
Reach contributing writer Kevin Min at opinion@dailyuw.com. Twitter: @astroboykev
Like what you're reading? Support high-quality student journalism by donating here.