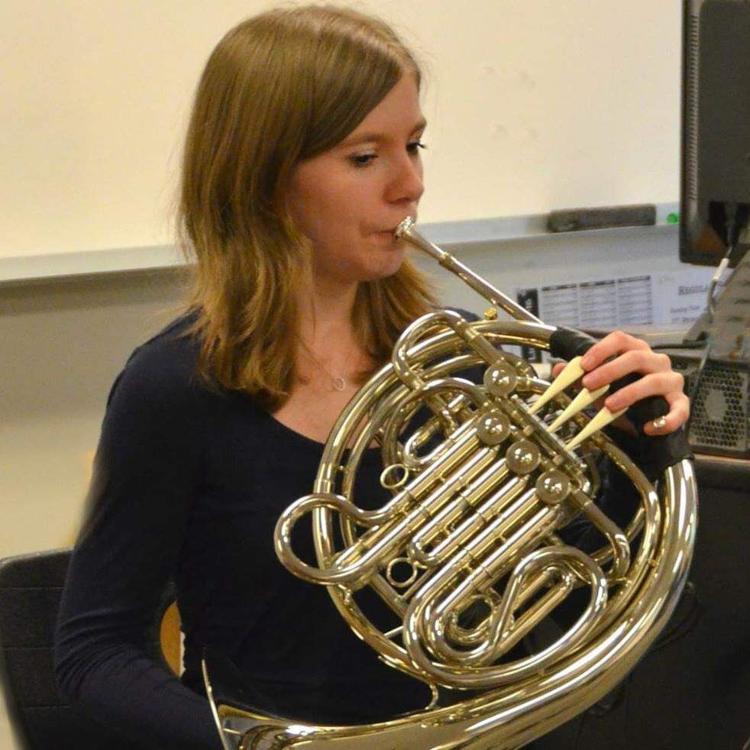 If you happen to be in the Quad, you may hear people singing and others playing their instruments in the Music Building. If you're taking any sort of music class at the UW, you will most likely be in Meany Hall or the Music Building. I had the opportunity to talk to Caty Barber and Sadie Gail, who are music education majors, and asked them about what it is like to be a student in music education.
Music education majors don't have the typical three five-credit classes to take in a quarter. They also have more classes than people may think they take in a single day. However, it is less homework-heavy and more spending time practicing their musical discipline. The grading criteria looks like this: if you put in the effort, you will get the grade you deserve. But it depends on how nitpicky or lenient each professor is on their students.
There are multiple opportunities for music education majors to get experience in their department, whether it be through ensembles like bands or choirs for recitals. For conducting experience, it is usually up to the student to gain that experience outside of their core courses, as conducting is not a part of their curriculum until the third year in the program.
For Barber, who is a second year in Music Education, the classes for the major are pretty demanding in that students are usually in their classes and rehearsals for several hours a day, plus homework and practicing on their own. For Gail, the classes by themselves are not the most demanding, but rather the combination of classes, rehearsal, ensembles, and teaching experience. These students will also make time for networking in their field and the music department gives ample opportunities for these events to happen.
"Every year there is a convention held where many of us majoring in music education go to network and learn about various aspects of the field, such as effectively running a classroom, working in various conditions, and anything else you can think of that pertains to music education," Barber said.  
Both Barber and Gail are in an RSO called the Society for Music Educators, where they meet every week and sometimes have a guest come in and work with them. They also plan for the networking events for music education majors and sometimes discuss tips and strategies that older members can provide to help the younger students.
For Gail, a fourth year undergraduate but third year music education major with a vocal emphasis, her schedule looks a little different. Starting in her third year, conducting experience is included in the curriculum, whether it is teaching music from in-class practicums to field observations. As a part of their required coursework, they pursue experience inside and outside the classroom.
"I work at an elementary after school musical theatre program, called Seattle's Performers, where luckily I have been able to both apply what I've learned in class to the real world and also further build my skills of music teaching and classroom management," Gail said.
As someone who has participated in musical ensembles before, I expected there to be some amount of rehearsal and practice involved. However, I didn't realize exactly how much work these students would have on a day-to-day basis. It is more demanding that people likely realize. Thankfully, these students have many resources available to them, and it is not quite impossible for them to make time for activities outside of their musical lives.
If you are inspired by the passion of the UW's current music education students, consider checking out the UW School of Music's website for more information, or consider attending one of the School's concerts to support the musicians.
Reach writer Monica Mursch at opinion@dailyuw.com. Twitter: @MonicaMursch 
Like what you're reading? Support high-quality student journalism by donating here.