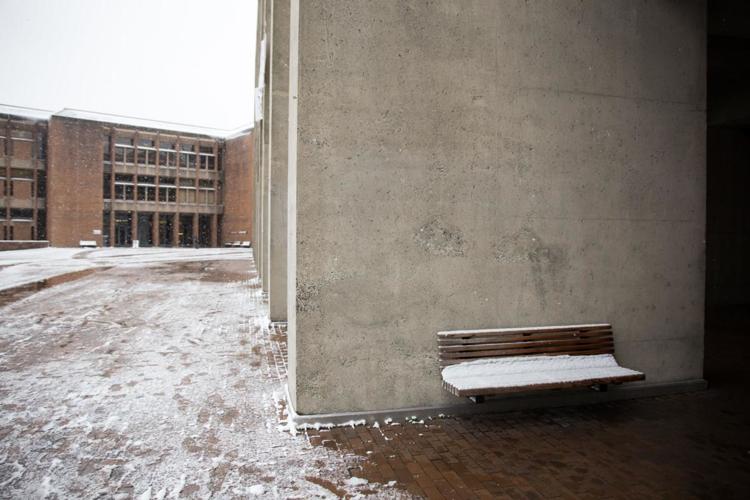 The UW community was shaken when a 19-year-old sophomore died on our campus this week. Despite the ultimate conclusion that the death was related to a pulmonary embolism, the animated responses from some members of the student body toward the UW administration suggests an underlying disconnect between students and the perceived protection by the administration. These responses are reactionary, but the UW should still pay attention and take steps to improve.
Many took to social media after hearing about the accident to express the sentiment that the UW doesn't care about student safety. The inclination to place blame on easy targets such as the UW administration and more specifically, UW President Ana Mari Cauce, is in line with common responses to incomprehensible events and collective grief. These accusations are typically knee-jerk reactions that, in general, work as a method for people to air their grievances toward the UW.
Pages like Overheard at UW, UW Memes for Boundless Teens, and the UW subreddit act as valuable forums for daily happenings and sentiments around campus. They can, however, provide a platform for reactionary responses that can be extreme without the full story.
There were multiple calls for Cauce to resign, with claims that she does not care for students' safety or that she is running the UW strictly as a money-making endeavour. These are misattributed sentiments to a sensitive situation that UW administration was not directly responsible for. In times of heightened emotions, it is important to refrain from seeking out targets to make sense of what is happening.
Sources of authority, such as UW administration, are the targets of this blame. Students automatically and universally think they are most accountable. When events occur, such as those this quarter, they are the first people students blame. Before mob mentality takes hold, however, it is important to get the facts and understand the responsibilities that the university has to its students, all of which do not necessarily lie on the shoulders of the president.
That being said, there is still reason to address the noticeable lack of tangible response by the administration after tragedies occur on and off campus, which in recent weeks, has been lackluster at best. After the series of reported gunshots and a suicide, there was little released by the administration. This most recent death resulted in a short statement from the university's president, but this still does not serve the community in alleviating these feelings of fear, instability, and grief.
So, even though these complaints may be exaggerated or misplaced, they may be based in a real disillusionment on the part of the students in UW's commitment to student health and safety.
Without a strong response, or even a response at all to these tragic events, lashing out via social media and other student forums is understandable for these those who feel their concerns are not being addressed.
With another snow storm forecasted this afternoon, university administration had a very short window to examine and address its policies for snow and ice. The Department of Intercollegiate Activities announced Thursday night that all sporting events on campus Saturday had been cancelled. That was a decision made especially by Pac-12 officials and athletic directors. This could likewise be an opportunity for higher-up campus administration to show obvious immediate improvement in communication with students and faculty. But with temperatures hanging around freezing and a possibility of snow in the forecast for seven of the next nine days, improvements need to be made sooner rather than later. 
Editorials are written by Opinion Editor Charlie Kappes and edited and approved by The Daily's Editorial Board of Social Media Editor Hailey Robinson, Managing Editor Mira Petrillo, and Sports Editor Josh Kirshenbaum.