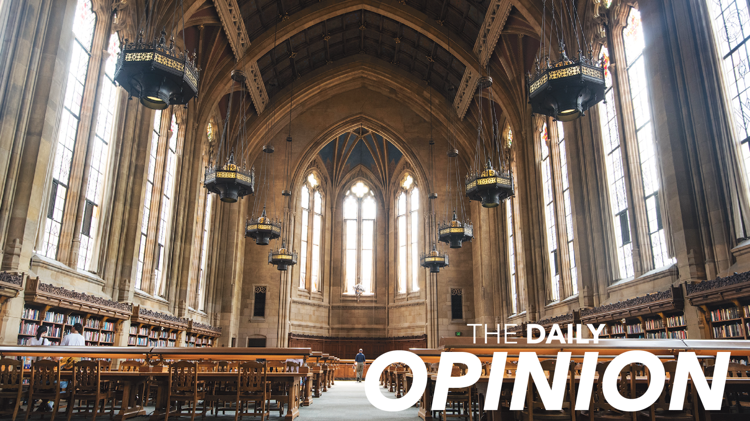 This year, the seven district seats on the Seattle City Council are up for election. These elected individuals serve four-year terms with the option for re-election. The primaries for this year's election will take place Aug. 6. The two candidates in each district who receive the most votes regardless of party preference will advance to the general election Nov. 5.
The UW and the U-District are located in District 4, which also includes Wallingford, Eastlake, and Northeast Seattle. Abel Pacheco, who is not seeking re-election, has been serving as the District 4 representative since April 2019 when Rob Johnson, who was elected in 2015, unexpectedly stepped down. 
In coming to our decision, we focused on three major platform positions: affordable housing/homelessness, criminal justice reform/police accountability, and the climate crisis/Green New Deal. Of the 10 qualified candidates running for office, The Daily Editorial Staff has made the decision to give primary election endorsements to two candidates, along with one honorable mention.
Emily Myers
What struck us first about Emily Myers is that in a sea of candidates predominantly made up of Husky alums, she's the only candidate currently enrolled as a student. A pharmacology Ph.D. at the School of Medicine, Myers promises to bring the same evidence-based approach to the city council that she does as a scientist.
Myers knows first and foremost the realities that many students in District 4 face, especially as a renter who makes less than 50% of Seattle's median income. The need for affordable housing is personal for Myers, but we were even more impressed by her treatment of homelessness as a public health issue rather than a criminal one. 
In recognizing the diverse needs of Seattle's homeless population, as well as contending with the cyclical link between poverty and criminalization, Myers demonstrates a complex and compassionate understanding that has so far been lacking from municipal efforts to tackle the housing crisis. 
Myers also stands out as the candidate we've observed to prioritize affordable childcare most explicitly, devoting an entire section of her website to her plans for addressing this issue.
The focus that Myers gives to workers' rights and taxing big businesses gets more crucial by the day as corporate giants like Amazon rapidly amass power and further exacerbate the growing wealth inequality in Seattle. 
Myers has a proud history of union organizing, serving as an executive board member of UAW 4121 and as a delegate to the King County Labor Council. We were impressed by the endorsements her candidacy has received from other labor unions and leaders, as well as U.S. Representative Pramila Jayapal, co-chair of the Congressional Progressive Caucus. We are confident in our endorsement of her for the District 4 seat.
Cathy Tuttle
Holding a Ph.D. from the UW in urban design and planning, Cathy Tuttle, much like Myers, emphasizes a scientific approach to municipal politics, particularly as they relate to addressing the climate crisis and reducing Seattle's carbon emissions. Whether she's discussing housing, transportation, or neighborhood design, sustainability seems to be key tenet to every policy decision that Tuttle makes.
Tuttle's plans are modeled on studies she's done observing how local communities interact with nature and the environment through various transit means: walking, biking, cars, etc. Extended trips abroad to places like Sweden have given her an understanding of the potential limitations and expansions of how these relationships could function and move forward in Seattle, which will be an invaluable asset as the city works to improve its transit options and capabilities.
Tuttle brings with her decades of experience as an activist, a municipal official, and a board member on numerous climate committees and commissions. Her founding role and activism with Seattle Neighborhood Greenways stood out to us as a convincing argument for her ability to successfully execute her plans.
Honorable Mention: Shaun Scott
Though we've decided to officially endorse only two candidates at this time, we're nevertheless fully confident that District 4 would be in capable hands with Daily alum Shaun Scott.
As a historian and the only black candidate running for District 4, Scott's working knowledge of Seattle's segregationist history and policies demonstrate a complex understanding of the relationships between zoning, policing, transit, and the environment in both global and local contexts. His progressivism reflects the life-or-death stakes that these issues have for marginalized peoples living in Seattle, something made particularly clear by the centering of police accountability to his platform. Scott knows what he's talking about, and Seattle would do well to listen.
Signed,
Mira Petrillo, Editor-in-Chief
Shahbaz Ahmed Khan, Summer General Sections Editor
Rachel Morgan, Fall Opinion Editor
Lydia Ely, Photo Editor
Sam Steele, Co-Copy Chief
Natalie Rand, Assistant Wellness Editor
Kai Gallagher, Assistant Opinion Editor
Reach The Daily Editorial Board at opinion@dailyuw.com.