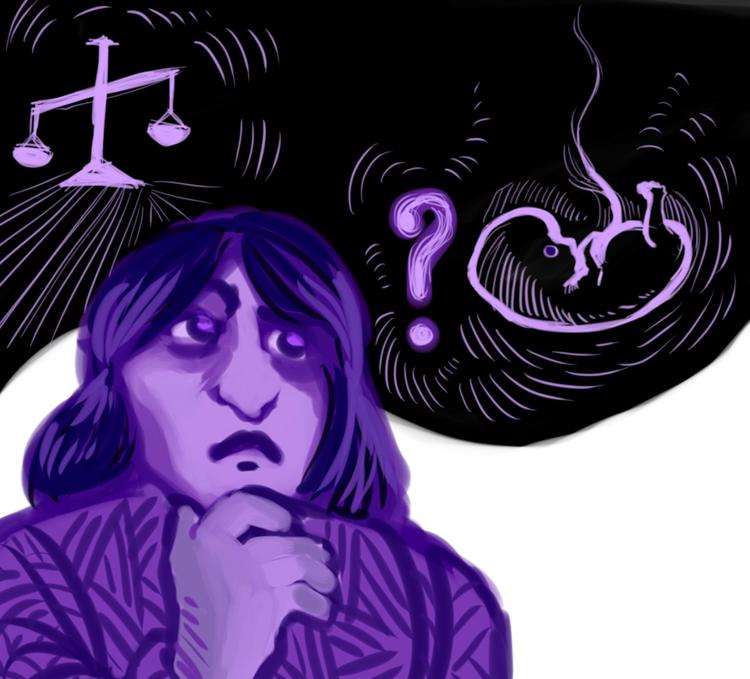 At Hall Health Center's Women's Clinic, patient services include birth control methods, pregnancy testing, and prenatal and postnatal care. Almost every step for avoiding pregnancy or for maintaining a healthy pregnancy is addressed but one. 
What Hall Health fails to offer to students and faculty is access to abortion on campus. Instead, consulting nurses can assist patients in finding abortion care at one of the 51 facilities in Washington that provide abortions, with 40 of those being clinics. 
The California Legislature has recently signed off on SB 24 requiring public universities in the University of California and California State University systems to offer abortion-inducing pills to students by 2023. Universities will not be required to provide access to surgical abortions. While it has not been signed off yet, Gov. Gavin Newsom had pledged to sign similar legislation during his campaign, making it likely the bill will be implemented.
Washington needs to follow suit and introduce bills increasing abortion access for students. 
This year has seen many attempted bans and restrictions on abortion in other states such as Indiana, Ohio, and Alabama. Six states — KY, MS, MO, ND, SD, and WV — have only one clinic left. Changes in Planned Parenthood's funding will also affect abortion access in states.  
Right now, Washington does not have any restrictions, such as informed or parental consent, on abortion access. A new restriction implemented Sept. 1, 2019, does state that abortions at or after viability may only be performed if a patient's life or health is in danger. 
That does not mean that Washington is immune from such bans and restrictions in the future. HB 2154, which aims to abolish abortion in the entirety of the state, is in committee in Olympia. In the unlikely event that this bill does become a law, U.S. Supreme Court precedent suggests that it would be overturned. Regardless, this bill suggests that abortion in this corner of the Pacific Northwest could be in danger in the future. 
These political changes regarding abortion have and will continue to contribute to the already existing stigma concerning abortion for women of all ages, not just students. Students face an additional set of problems that need to be addressed with on-campus abortion access.
Of the approximately 862,320 abortions performed in 2017, 25% of women had to travel more than 25 miles each way to a facility. For students who rely on public transportation, traveling this distance may not be a possibility; for others who do have cars, it may prove to be time-consuming. 
In addition, abortions can be costly. Students choosing to have an abortion may want to avoid using their insurance to keep the procedure private, or insurance may not cover an abortion. An abortion without insurance can cost between $350 and $950 for first-term abortions, with second-term abortions incurring a possible additional cost. Conversely, finding a facility that does accept one's insurance can be difficult. 
Identifying safe abortion providers alone can also prove to be a challenge. Crisis pregnancy centers (CPCs), such as U-District Wellness for Washington Women (3W), promote themselves as women's healthcare centers. However, these religiously-affiliated centers do not provide condoms, birth control, or abortion resources. 3W claims that this is because their physician "does not have any connections to the Seattle OB-GYN community".
By providing abortion access to students, Washington would be increasing reproductive equity. Full access to family planning on public university campuses reinforces the idea that abortion is a right available to all, regardless of socioeconomic status, and a right that has been reinforced by the Supreme Court for 46 years and counting. 
Abortion doesn't have to be a student's final decision, but it should be a student's option.
Reach Opinion Editor Rachel Morgan at opinion@dailyuw.com. Twitter: @rclmorgan
Like what you're reading? Support high-quality student journalism by donating here.