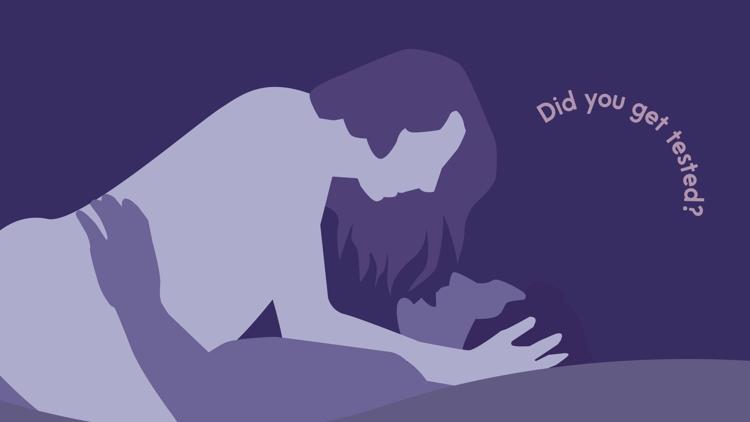 I've always been cautious about starting to see new people; it's scary, and the consequences could be terminal. I always make sure to get tested regularly and confirm that the people I see do the same. It's necessary to ask what kind of protection they are using to keep themselves and others safe.
After six months of sitting in the house in front of a computer screen, it's easy to assume that me being cautious and getting tested would be about the coronavirus. But no: it's about sex. 
It's been six months of extremely limited human contact. We are all starved for some living, breathing, physical connection to replace the pillow we've been hugging in our sleep. It's time to get back out there and get your groove on, see a sexual partner, and go to town. Or is it? 
In case you didn't know, we are still in the middle of a pandemic. The UW community has its fair share of cases; numbers have skyrocketed in the past week as students returned to campus. Washington state's mask mandate is still in place, requiring face masks in both indoor and outdoor shared public spaces. We are long past a complete economic shutdown, but we are nowhere near the end of COVID-19.
I will admit: Quarantine came at the most inopportune time for me and my sex life. At the beginning of 2020, I broke up with a long-term partner and found myself loving my newfound, single freedom. I was taking full advantage of the large dating pool that I found on Tinder, and I cast my net broadly for a bit of exploration. 
This halted when I was told by the government that I was going to be trapped inside for an indeterminate period of time — or so I thought. Who would've known that Hinge would do me dirty by presenting me with a great guy right when being able to leave my house was most questionable.
Surprise, surprise, I left the house. And I've been leaving the house to see the said great guy for six months. Is it the smartest thing I've ever done? Probably not. But am I doing it in the smartest way I can think of? You bet.
Never in my life has a relationship been more based on honest communication and less about our feelings. Our communication is more importantly about our possible coronavirus exposures and painful nose swab results.
I don't think either of us planned it this way. We never set any guidelines as to what was going to happen should one of us be exposed or start experiencing symptoms; it just happened. We grew to care about each other and, therefore, care about each other's health and the health of those around us. I know he does his best to wear a mask and practice safe social distancing, and I'm trying to do the same. 
I'm an out-of-state student who wasn't able to return home for an extended period of time due to the pandemic, so it was admittedly fantastic to find someone who I could go to for a hug when I couldn't see my parents or my brother. My mental health would have declined much more steadily if I didn't have a friendly unmasked face to see. 
And sex? In addition to filling the time — something we all have too much of these days — sexual activity can be incredibly beneficial to your physical and psychological health .
An Indiana University study researching the effects of quarantine on adults' sex lives found  overall, that people were having less sex. But in place of this decrease, more people were experiencing new ways of connecting with their partners. Sex toy sales increased, online pornography searches went up, and study participants reported incorporating more photos and videos into their sex lives. So for some, the pandemic wasn't a barrier to sex — it just changed the way they thought of it.
For the foreseeable future, pandemic life is the new normal. And while this should hinder how much time you spend in an enclosed space with innumerable strangers, it shouldn't limit the physical connection you can have with another person. What matters most is keeping yourself and your partner safe. Once you have that squared away, go ahead and get busy.
Reach Managing Editor Rachel Morgan at opinion@dailyuw.com. Twitter: @rclmorgan
Like what you're reading? Support high-quality student journalism by donating here.