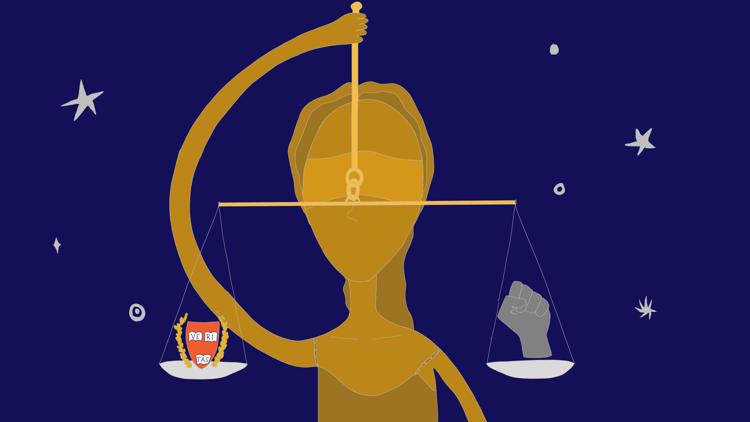 Federal Judge Allison Burroughs ruled in a 130-page decision filed Sept. 30 that Harvard University's consideration of race during the admissions process did not intentionally discriminate against Asian American students. 
The decision reaffirmed past precedent established in Supreme Court cases like Grutter v. Bollinger, which held that the University of Michigan Law School's "narrowly tailored use of race in admissions decisions" to achieve the educational benefits of a diverse student body did not violate the U.S. Constitution's Equal Protection Clause. 
It was a temporary victory though, as the group that brought the lawsuit, Students for Fair Admissions (SFFA), filed a notice of appeal Oct. 4, illustrating SFFA's intention to bring the case to the Supreme Court. 
Caught in the crossfire of this public battle over race-conscious admission policies are Asian American students, like myself, who strongly defend affirmative action in its pursuit of a more just, equitable society and are looking to support Asian American political advancement.
Clearly, I am not alone in this sentiment as surveys conducted by Asian American advocacy groups have found that the majority of Asian Americans continue to support affirmative action's use in higher education. 
There is significant ethnic diversity among Asian Americans, and these less represented minority groups can benefit from affirmative action. 
I believe in increasing representation of Asian Americans in government and in demanding that legislators pay attention to our needs. I hear too often from fellow Asian Americans that their political apathy stems from the frustration of feeling sidelined and overlooked by elected representatives. 
However, I also believe that affirmative action in college admissions enriches the academic experience not only for students of color but for the entire study body. 
Students of color often experience a heightened self-awareness upon entering predominantly white spaces and change their behavior in anticipation of preconceived notions held by their peers, an idea known as stereotype threat. After all, skin color is an inescapable visual marker of difference.
Perhaps these students reflexively anticipate shouldering the uncomfortable burden of speaking for their entire racial group. Or perhaps they're already imagining having to brush off a misinformed comment. 
Students from underrepresented groups may feel more comfortable participating in classes if surrounded by students, and even professors, who share their background.
"If we have something of a critical mass, it's less unusual for that one person and hopefully helps minimize [feelings of distress]," Chadwick Allen, associate vice provost for Faculty Advancement at the UW and co-chair of the diversity council, said. "Students in classes might be experiencing stereotype threat if they're worried that a professor might have an opinion about them that's not based on their work ... that could affect whether people are willing to speak up in class, share their work, or go to office hours."
These benefits extend beyond underrepresented groups as illustrated by a 2017 UCLA study that reported that students from all four observed racial groups — African American, Asian, Latino, and white — felt "a lower sense of social vulnerability, (i.e., feeling safer, less victimized and less lonely)," as ethnic diversity of sampled middle schools increased.
For the entire study body, race-conscious admissions also ensure the contribution of new, refreshing perspectives into discussions that would otherwise feel stale. Students may walk away from diverse classrooms with greater empathy and better prepared to engage in multicultural, collaborative work environments. 
Furthermore, test scores, an area of the application that Asian American students historically outperform their peers, may not be accurate predictors of success. 
The National Association for College Admissions Counseling 2018 report on test-optional admissions found that "a well-executed test-optional admission policy" led to increases in both total applications and enrollment of underrepresented minority students at the observed schools. 
I believe that students should be judged on their merits, but structural, systemic barriers often limit access.
We should not assume that a student attending a school without counselors to guide them through the confusing college application process or the financial resources to retake the SAT or ACT numerous times is any less capable of excelling academically. 
So while Harvard's admission process is imperfect, the evidence overwhelmingly indicates that everyone benefits from diversity in our classrooms and, as long as this is true, colleges should be permitted to practice race-conscious admissions. 
Reach writer Estey Chen at opinion@dailyuw.com. Twitter:@esteychen
Like what you're reading? Support high-quality student journalism bydonating here.