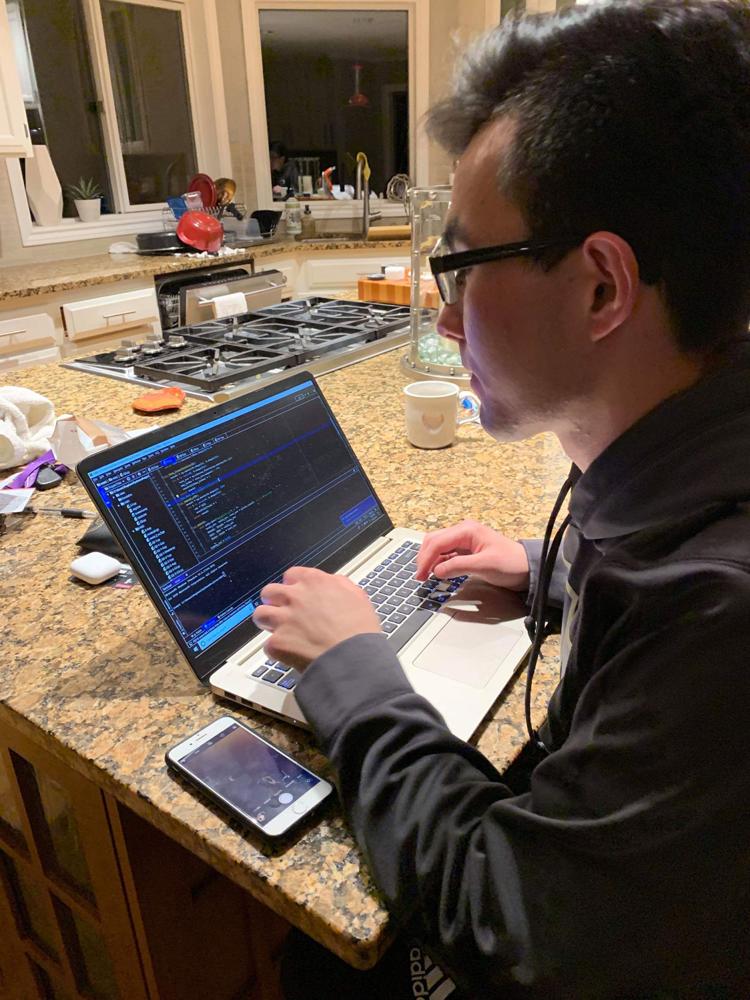 Everyone knows the Paul G. Allen School of Computer Science & Engineering houses one of, if not, the most coveted major at the UW. To know more about the daily life of a computer science major, I talked to Stephen Tameishi, a third-year computer science major and with Tali Magidson, a fourth-year double major in applied computing and mathematical sciences (ACMS) and computer science.
For computer science majors, the majority of classes involve intensive projects. These projects can take an evening or two, while others take from a couple hours, to a couple days, to a week. The classes are known for monopolizing your life.
However, whether or not there is time to do things outside of school depends on how quickly you want to finish the major. Some students finish the major in three years while others, like Magidson, prioritize having ample time to do activities separate from their departmental commitments.
For Tameishi, it is harder to allot time to coordinate things outside of school because of having to spend many late nights in the lab. This intense workload is indicative of what students in CSE are to expect in the industry after graduation. Despite this, community is found in the shared struggle to finish projects and be successful with the pressure imposed on them.
"I can't speak for other departments, but I think one thing that has made the CSE department so great for me has been my peers," Tameishi said. "It's no secret that a lot of the students in the department have a very intense approach to school, which is a lot of the reason so many in the major feel a pressure to push themselves. That being said, although the department is demanding, there is no way to deny the community within the major."
In the CSE department, there are multiple opportunities to get experience in the field. It is competitive to get into research and it requires you to be outgoing and persistent to reach out to professors whose research groups are desirable. Because so many students want to do research, failing to get an opportunity the first time can be discouraging. But if they are determined, students can get into a lab eventually.
The CSE department is adept at providing students platforms to interact with companies that visit and offer work or internship opportunities. These events have enabled Tameishi and Magidson to have multiple internships and conduct research. In fact, Magidson currently does research at the UW Center for Game Science.
"I have worked in three research labs and have done three internships," Magidson said. "That has helped me figure out what part of the industry I want to get into. It is a really broad industry."
As far as teaching, high faculty numbers and close interaction make the stringent grading policies more understandable and easier to navigate.
"The professors are really approachable. I have had such good conversations with almost all of the professors I have had during office hours," Magidson said. "Not only that, CS has a really strong TA structure. I don't know what it is like in other majors, but every class has a lot of TAs between five to 15 and there are all mostly undergrads. It is really cool that you get to interact with students in this way because you understand the material so much better if you help teach it to others."
Despite the improvements that come with being in the major, it is unfortunate that the prerequisite stage of applying for CS is as strenuous as it is and it effects many students negatively, from a lack of sleep to fear of rejection. Although, I suppose you could say that is something of an industry-problem and not an issue unique to the university's department.
Overall, CSE at the UW is an extremely respected program, and is even ranked the tenth best college computer science program for undergraduates, according to US News. There are a lot of opportunities available in the department and they even have a second building for the CSE department that opened to the public recently. Their prestige is there for a reason and it is definitely a major where you have to work extra hard to succeed, but the payoff is worth it for these CS majors.
Reach writer Monica Mursch at opinion@dailyuw.com. Twitter: @MonicaMursch
Like what you're reading? Support high-quality student journalism by donating here.