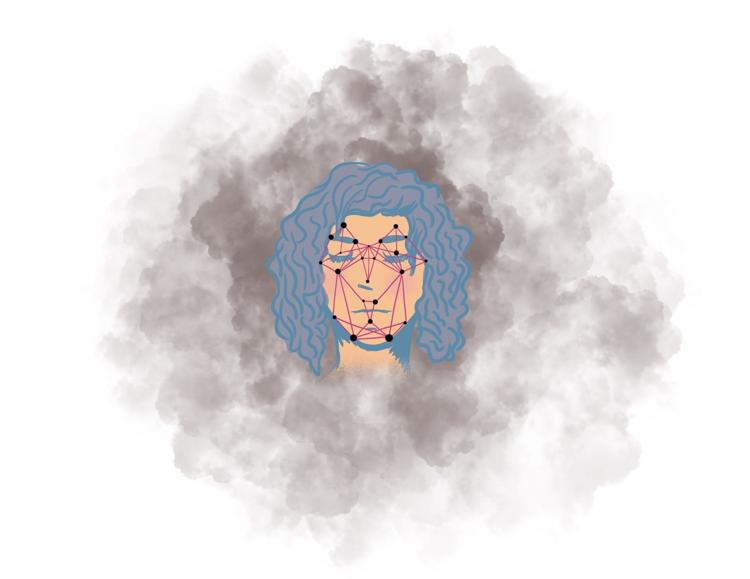 Apparently human rights and civil liberties are nothing but annoying obstacles on the road to becoming the world's richest man.
Amazon, the company known for putting a smile on its boxes, has recently taken a seriously dystopian turn. The Seattle-based company started marketing its highly advanced face recognition software to law enforcement and is trying to win over Immigration and Customs Enforcement (ICE). The software, called Rekognition, can analyze images and videos in real time and identify individuals even from a distance. According to Amazon's own website, the software can identify someone in a video or image from a database of potentially tens of millions of faces, tell a person's emotions, and continue to track them even if they cover their face.
The software has already been used by law enforcement in Oregon and Orlando, Fla., which rely on databases of mugshots. At the same time, Amazon began an effort to court ICE, promising that Rekognition could be used as a way to track and target undocumented immigrants.
The country has already struggled with a growing surveillance state over the last two decades. The Bush administration passed the Patriot Act after 9/11, which allows the government to surveil American's phone records, computer records, banking history, and credit history. The Obama administration used the NSA to broadly monitor user activity on the largest U.S. internet companies. Rekognition seems positioned to accelerate this erosion of civil liberties and privacy while further threatening the status of undocumented people in this country.
The backlash to Rekognition has been significant. Nearly 70 organizations, including the ACLU sent a letter, protesting Rekognition with the worry that it could be used to monitor people of interest and over-police communities of color. It's also worth noting that this wouldn't be the first time the federal government has done exactly that. In the '60s and '70s, the government actively tracked individuals such as Martin Luther King Jr. as part of its racially-motivated domestic surveillance program.
There has also been internal opposition. Amazon's own employees sent Jeff Bezos a letter protesting selling Rekognition to law enforcement and ICE , especially in context of ICE separating families at the border.
Rekognition is part of a larger trend of the once anti-authoritarian and idealist tech sector trying to break into the business of war and surveillance. Google , the company whose motto is "don't be evil," was actively working with the Department of Defense (DoD) on a program to integrate AI into drone strike targeting. The goal was to use the program as a stepping stone to larger defense contracts, however, the internal blowback was so extreme that Google had to end its involvement.
If you're wondering whether Amazon has the same ambitions or if Google's experience has deterred Amazon, it's probably no coincidence that Amazon decided to locate one of its new HQ2s essentially across the street from the Pentagon. The military-industrial romance blossoming between Amazon and the military is palpable. Bezos has also been open about his desire to work with the Pentagon, while the military tries to court tech giants. Amazon already has a $600 million contract with the CIA and is likely trying to win the DoD's lucrative $10 billion Joint Enterprise Defense Infrastructure contract.
Rekognition and Amazon's open flirtations with the military are concerning, especially considering how tied Amazon is to Seattle and the UW. Privacy is supposed to be heavily safeguarded — that's why the we have legal protections like the Bill of Rights — but Amazon seems to have no issue undercutting them. Perhaps it's time for the UW and the people of Seattle to question its entanglement with a company that seems all too willing to trample on the civil liberties of Americans and the human rights of undocumented immigrants.
Reach writer Sean Moore at opinion@dailyuw.com. Twitter: @_Schmoore
Like what you're reading? Support high-quality student journalism by donating here.