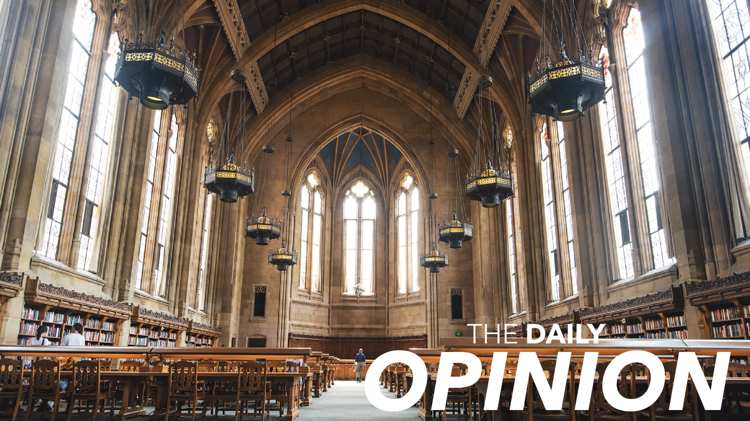 David G. Jones, the Seattle City Auditor, recently produced a follow-up report studying hate crime incidents in the City of Seattle, where he found that "reported hate crimes and incidents in Seattle increased dramatically from 2012 to 2018."
As a UW student, I felt like my safety bubble was sort of popped by the release of the report results. Despite the understood "sketchiness" of the Ave at night, I never thought of Seattle as a place where hate crimes would be increasing as the years went on. 
To partially understand why the statistics show an upward trend, I had to find out what even constitutes a hate crime.
The Seattle Police Department describes a hate crime as "a criminal act, usually involving assault, threat of bodily harm, or property damage, that is motivated by bias based on real or perceived characteristics of the victim." The report also defines hate incidents, "offensive or derogatory language that does not rise to the level of a crime."
Major Steve Rittereiser of the UW Police Department illuminated the complex nature of hate crimes beyond the textbook definition.
"There's a lot of nuances to it," Rittereiser said. "For instance, you have to know what the suspect was thinking at the time." 
The intent of the perpetrator clearly plays a key role in defining the crime.
"If someone paints a swastika in an elevator on campus, we know it's hateful behavior, but it isn't targeting anyone, so it's not a hate crime," Ritterreiser said. "But, if there's a swastika painted on the doors of a synagogue, we know it's targeting hate toward that community, so we can say it's a hate crime."
For me, this definition isn't a "strong" part of the legal playbook, especially when a crime is committed against someone who couldbe the victim of a hate crime.
"Where you run into difficulties is when you have someone who is African American or gay and could fit into a hate crime, but you don't know what the suspect was thinking," Rittereiser said. "If you don't know their intent, you can't assume it's a hate crime."
If someone were the victim of a crime (as in 2016 when Nasro Hassan, a hijab-wearing UW student, was attacked in the face by a man outside of Mary Gates), it might feel like a roadblock to hear that it can't be classified a hate crime unless the police are able confirm the assailant's intentions were motivated by bias.
So, it's easy to laugh at headlines that champion the UW as the "No. 1 most affordable LGBTQ-friendly campus" and scoff when it's "listed in the Top 10 most supportive universities for transgender students," especially when people still post "Nazi recruitment" posters around our Seattle campus. Not to mention that Washington had the third-highest number of hate crimes reported by participating agencies compared to other states in 2017.
Yet, not all is all doomy-and-gloomy as I make it out to be. 
After the Chapel Hill shooting of three young Muslim Americans, the Middle Eastern Student Commission was established at the UW with the mission of "serving, celebrating, and advocating for Middle Eastern Students at UW, as well as creating a safe space for students who need physical or emotional support both on and off campus."
Our ASUW Senators stood for their Jewish peers by passing a resolution affirming support and protections for all students in light of the deadly Pittsburgh synagogue shooting in 2018. 
Those are just two examples of how I'm always able to express gratitude for peers that stand for others in times of hateful rhetoric and unnecessary violence.
Ideally, we should live in a world where we can all trust the police to protect us and act in the interest of our safety to their fullest efforts, regardless of any circumstances (including legal limitations). More ideally, these biases and prejudices wouldn't exist, let alone manifest into violent interactions.
Realistically, shit happens.
When the institutions that are supposed to protect us are inhibited by politics, internal turmoil, or economic limits, it's easy to look at statistics and feel fear. 
As a brown woman on this campus, it's pretty spooky to see a report that says bias-motivated incidents are on the rise in a city I thought was safe to exist in. On the other hand, I'm proud of my peers for establishing a history of allyship and advocacy, for protecting each other, and for creating opportunities to take action when others can't. 
While Seattle is perceived as one of the most liberal cities in the United States, I challenge us to do better and continue a tradition of understanding the resources available to us, acting as allies to those vulnerable to violence stemming from others' ignorance and prejudices, and being vigilant in doing our part to make our community a safe and welcome place for all.
Reach writer Kiran Singh at opinion@dailyuw.com. Twitter: @SinghKiran20
Like what you're reading? Support high-quality student journalism by donating here.