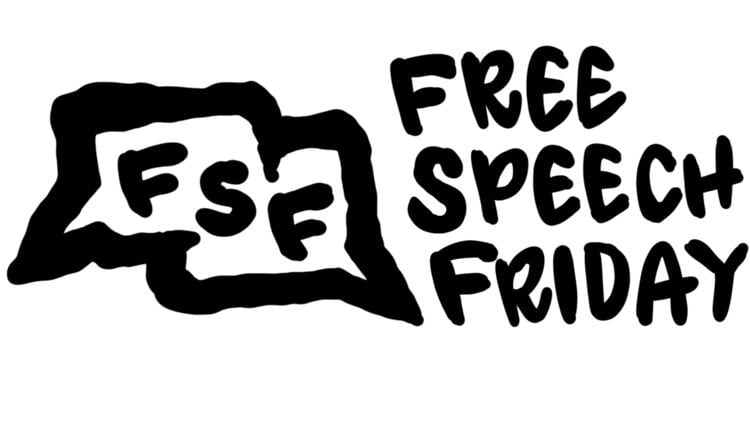 Editor's Note: Here at The Daily, we encourage our readers to submit guest editorials and letters to be featured in our Free Speech Friday column. We welcome all voices to contribute positively to campus conversations. Our submission guidelines can be found here.
First-year students at the UW School of Law began Winter quarter by demanding that the school administration prioritize diversity. Before a lecture that was scheduled to be given by Dean Mario Barnes to the entire first-year class, a group of students of color and their allies stood up and began a demonstration.
Clad in all black clothing and standing together in front of the class, the demonstrators commanded the attention of the room. Some had covered their mouths with pieces of tape reading "silenced" to represent the erasure experienced by people of color, queer people, people with disabilities, and other marginalized individuals at UW Law.
In a series of questions addressed to the Dean and faculty, demonstrators demanded to know why there are so few professors of color at the school, why professors who have continuously displayed racism and transphobia are not held accountable, and why there are no native students in the first-year class.
After firing off some 20-or-so questions, a group of students approached the Dean and presented a Demand Letter. In addition to demanding a more diverse body of students and faculty, the letter instructed the administration to allocate more resources to the required first year course, Introduction to Perspectives on the Law ("Perspectives").
Perspectives is the only required course in which students are given space to critically examine and discuss the racist and patriarchal foundations of the American legal system. The course is pass/fail and only one credit. Out of the five professors who teach it, only one is a person of color.
"Our core curriculum strips the identity of marginalized students by disregarding the way they are treated differently in the justice system," reads the students' letter.
"As a woman of color, every day I walk into class and I feel invalidated by the lack of discussion on the history racism and discrimination of my community in the system of law" says Cristina Rodriguez Rico, speaking to the necessity of improving Perspectives and drastically increasing the school's overall diversity.
Marcena Day, another student organizer, pointed out that the work of educating students and faculty about racism often falls on the students who are most impacted by it. "I am tired of acting like the law isn't oppressive and demand all law professors at UW to be trained to facilitate class discussions where there are racist undertones in our cases," she says.
This is not the first-time student activists have spoken out against institutional racism within the law school. Notably, in 2016, concerned students published an open letter declaring a state of emergency and demanding "a radical increase in the representation of diverse communities at the law school."
Karla Davis, a third-year Latinx student who showed up to Monday's demonstration to support the first-year activists, says that "over the last few years, a group of us students have sought to enact change within the law school to little avail because of the administration and faculty's insistence on pandering to white, ruling class views on the law."
In an email to the school on Tuesday, Dean Barnes wrote "I hear your concerns, and we are taking action." The Dean expressed that he hopes to find time for "an in-depth public dialogue about these extremely important topics" before the end of the month.
Students, with reason, want less dialogue and more action. "Former and current law students wanted to see change yesterday. This administration needs to be held accountable for their inactions," says Davis.
Ashleen O'Brien
Graduate student and J.D. Candidate at UW School of Law 2021