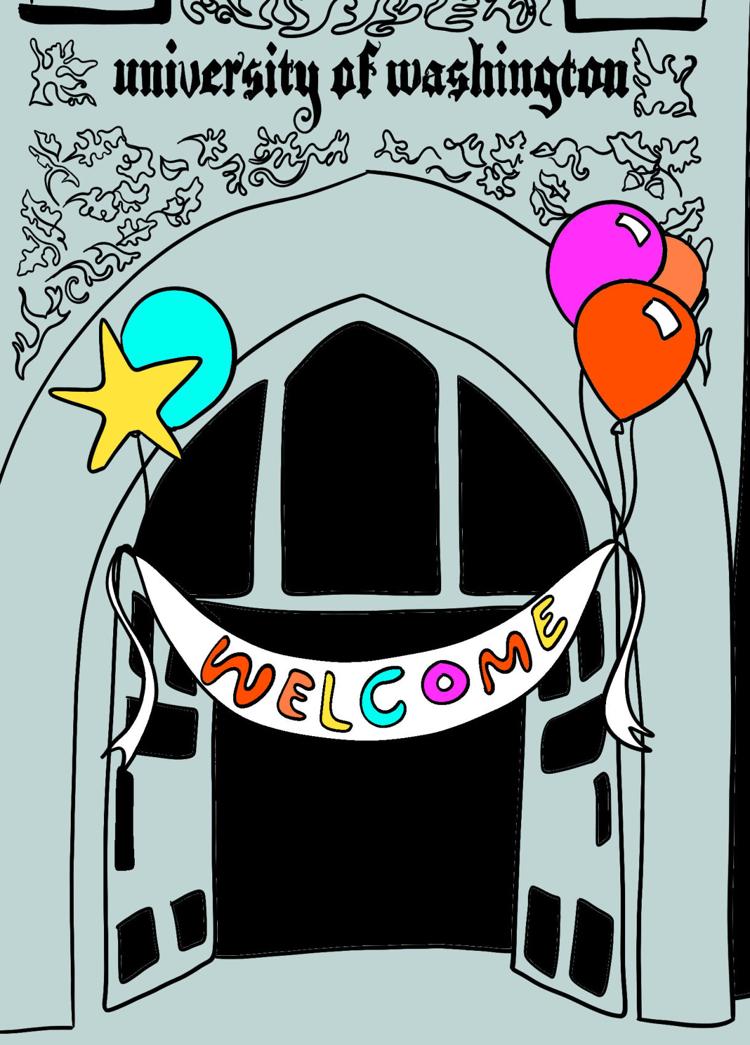 President Donald Trump declared a national emergency on illegal immigration at the southern border Feb. 15. Undocumented students at the UW, among those affected across the country, are being targeted further by the Trump administration in their aggressive action against illegal immigration.
This unwanted declaration by the president provokes unnecessary fear that undocumented students are unwelcome in the society they live in. The UW's stance remains in support of all undocumented students regardless of ethnicity and nationality.
"We are proud to be a university that wholeheartedly welcomes and supports undocumented students of all ethnicities and nationalities. We invite you to explore the services, opportunities and resources available to you throughout the various stages of your Husky Experience."
Two years ago, on Sept. 5, 2017, President Ana Mari Cauce released a statement following Trump's threat to repeal DACA by reiterating their privacy policy in regards to undocumented students.
"Our long-standing policies do not permit immigration officials to enter UW classrooms or residence halls without a court order," she said.
We stand with the UW in offering solidarity with undocumented students who have a place on our campus and in our community.
While these policies offer partial security at our school and in our surrounding area, it's important to recognize the tenuous situation thousands of American students are experiencing across the country and who are just as deserving of fair and just treatment in their educational pursuits.
Trump once again has targeted a disadvantaged group that poses no threat and he furthers the villainization of immigrants in our country who are seeking a better life.
Prior to threats from the Trump administration, the Washington state Legislature has taken action to provide a certain degree of security for undocumented students.
House Bill 1079, approved in 2003 by the Legislature, allows eligible undocumented students — those who live in the state for three years and receive a diploma from a Washington high school — to be considered residents in the state of Washington. This permits these students to pay in-state tuition and grants them the opportunity to receive financial aid from the state government.  Further, this law allows undocumented folks applying to the UW the same chances as any other candidate.
The Daily stands with the UW in support of its undocumented students. On a larger scale, we stand with undocumented students here and across the country in their fight for fair treatment and we oppose any attempt by the current administration to distract from real crises by attacking an entire segment of the U.S. population.
The UW offers resources for undocumented students including advising through the Education Opportunity Program which provides advising for students facing adversity and structural disadvantages. Further, the UW encourages students to visit the Leadership Without Borders Center on the third floor of the Samuel E. Kelly Ethnic Cultural Center. Other resources can be found here.
To all students affected by the current political rhetoric, we stand with you against all sources of hate and bigotry, both in our community and around the country.
Editorials are written, edited, and approved by Opinion Editor Charlie Kappes, Social Media Editor Hailey Robinson, Managing Editor Mira Petrillo, and Sports Editor Josh Kirshenbaum and reflect the opinions of the Daily editorial staff.