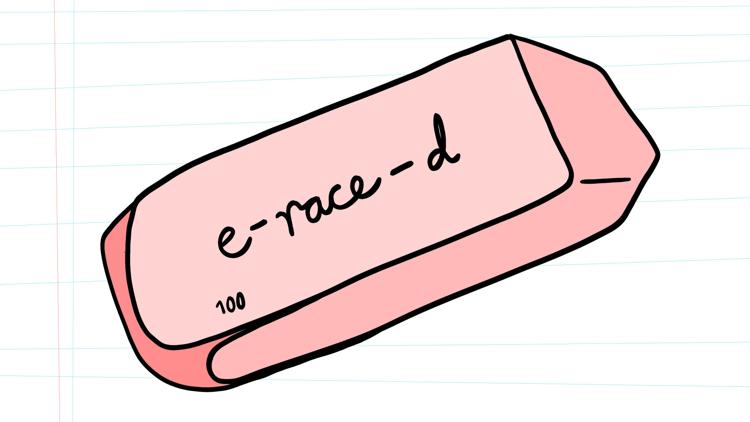 Editor's Note: Although the UW is a notably diverse school, many times it does alienate people of color. This column is dedicated to exploring issues that ethnic individuals face in and outside the campus, in hopes to serve this community.
Water bottles and laptops are crowded with stickers promoting social causes. Tweets and other social media posts enable immediate, easy support of a social movement. In a few seconds, hashtags suddenly take form across the web that redefine a person's image. Advertising agencies commercialize social advocacy, reaping the benefits of complacent millennial involvement. Our culture has become saturated with the commercialization of wokeness.
It would appear that exhibiting wokeness has now become mistaken for shared content that affirms social awareness. The general consensus of individuals being woke has shifted to signify trailing a trend rather than having a holistic understanding of an issue, making the once highly deliberate and characteristic phrase become far too easily said and assumed.
Woke originated as a slang term from the black community, resurfacing in 2013 with the height of the Black Lives Matter movement where "instead of just being a word that signaled awareness of injustice or racial tension, it became a word of action," according to the Merriam-Webster dictionary.
In the black community, the term was synonymous with staying informed about the looming presence of white supremacy, police brutality, and racial injustices. By "staying woke," a sense of unanimity was established and individuals actively experienced its essence, grappling together with the systematic racism that existed beneath the surface of societal progression.
"Before Twitter culture, wokeness was a reality for people who were underrepresented; we didn't have to have that culture to feel wokeness, we just knew," sophomore Fartun Sheygo said. "Now because of the concepts of "stan" and "Twitter" it seems like wokeness does not understand the reality of the topics we were talking about."
The transitioning of the meaning of woke, catalyzed largely in part because of social media, has generated an explosion of young people boldly embellished in their personal brand distinguished by buzzwords of what is considered to be the radical chic.  
"Woke to me means having an awareness of everything that is going on and, for myself, I do tend to stay aware with the current political situation," senior Ria Nagar said. "Surprisingly a lot of my friends are not that aware, but they would still identify as woke."
The defining elements of who is woke and what is woke are not so easily distinguishable, as the term can be molded to many forms depending on the circumstance. In an NPR interview with rapper Earl Sweatshirt, he recounted a time when he was 14 and listening to "Master Teacher"in which he sang the line "I stay woke," and his mom instantly said, "No, you're not," cautioning her son to have historical awareness before claiming those words.
While in the moment he was indifferent to her comment, he said that eventually he called her and told her that he had grown woke after years of enduring and reflecting upon the power and depth of what being woke means. Unlike the developed transformation of Sweatshirt's identity with woke, most individuals now type the four letters behind a screen of ignorance, absent-mindedly absorbing the mainstream idealism of being woke.
"We're double underrepresented because people think they understand our reality, but they're just riding on the fact that they can claim to say they're "woke" when they're not," Sheygo said. "Everyone is capitalizing off the fact that [they're] woke … white people have colonized being woke in a way."
Being woke has masqueraded in the form of both serious personal attributes and sarcastic internet banter, reducing the significance of the term as a whole. It has become a meme for a strange or humorous activity accompanied by #staywoke. Furthermore, individuals supposedly have a greater self-awareness by proclaiming that they are woke.
In an article by Maya Binyam in The Awl, she coins the "Woke Olympics" as a contest primarily for white people to "name racism when it appears, or, rather, to name fellow white folk who are lagging behind." The name of this game entitles some white people to be the bearer of "woke" culture and eagerly take jabs at those who are seemingly less equipped to recognize racial injustices.
The problem is that racism is not simply one person or one institute, but a system of injuries that cannot be reprimanded on the basis of self-benefit and acquired wokeness. The term to me is something to be learned through perspective or experience and not just commercialization of awareness.
The next sticker purchased with a Black Lives Matter logo or the next retweet reinforcing some minority context or the next promotion of a brand that has found a way to intertwine itself with a social cause should be acted out of genuine deliberation, not to just align with 'woke' idealism.
Reach columnist Suhani Dalal at opinion@dailyuw.com. Twitter: @DalalSuhani
Like what you're reading? Support high-quality student journalism by donating here.