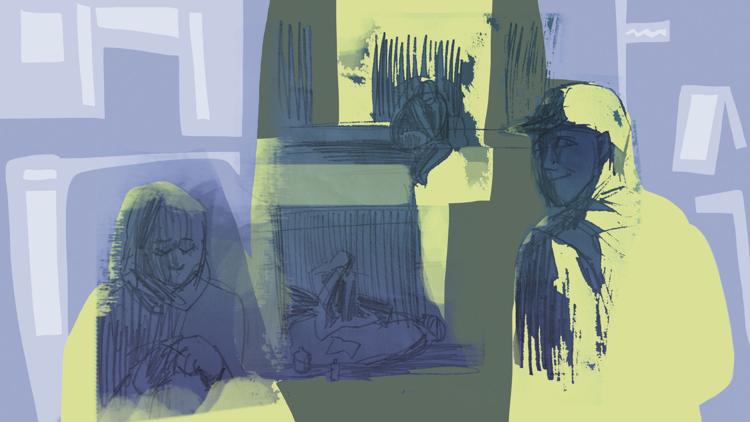 In February 2017, the Seattle City Council passed a now well-known upzoning bill that would change the neighborhood design layouts of approximately 27 Seattle neighborhoods, including the U-District, to allow for taller and denser buildings. Last month, the Ave was temporarily removed from the plan after concerns from the general community. The Ave is not safe yet, however, and effects such as the large scale construction of a U-District Link Light Rail station on 43rd Avenue Northeast will contribute to changes in our neighborhood.
In response to fears that housing could become unaffordable — that is, more unaffordable than Seattle already is — a legislative bill for mandatory housing affordability was passed last month, though time will tell if it is functional as it has already had over 100 amendments made. As it is implemented and as upzoning construction begins, the Ave should expect a higher density of people than ever as the neighborhood becomes even more accessible.
The King County homeless population rose an unnerving 10% from 2016 to 2017, and as we scramble to find affordable housing for them, Seattle began 2019 with a shocking one in 10 apartment occupancy rate. It begs the question as to whether the city can actually accommodate for the high homeless population while simultaneously upzoning neighborhoods, especially considering that Seattle already declared a homelessness state of emergency four years ago. It seems that the city has been consistently experiencing a crisis, such as homelessness, then slowly addresses it.
In 2018, the Seattle City Government under Mayor Jenny Durkan placed the city's budget to address homelessness at $86.7 million, and the proposed budget for 2019 is $89.5 million. It should be remembered still that Seattle has the third-highest homeless population in the United States, even though it's only the 22nd most populous city. This budget increase sounds like a lot, and it is, but the city is frankly in a state of disarray from a budgetary perspective when it comes to public transportation to education. It will take some tight management of this budget to begin correcting these deeply rooted problems.
The U-District and the UW itself have made strides to create organizations allying the homeless, including the newly established U-District Partnership (UDP). However, goodwill efforts from local organizations aren't going to change the fact that the city's upzoning bill will have a large scale effect on the U-District that has yet to be seen.
If we want our neighborhood to maintain any part of its "quirky" history, and to have local businesses be stable, the Ave shouldn't be added back to the upzoning plan.
"Generally speaking, this is a neighborhood and area undergoing extraordinary changes," UDP interim Executive Director Mark Crawford said. "With the rezoning in 2017, there is and will continue to be a surge in development projects. Currently, those projects tend toward residential development, but we expect commercial space development to follow as well."
The homeless population of the U-District went up 515% from 2017 to 2018, from 26 to 160 people. This count should be taken with a grain of salt, though, as such counts are often inaccurate.
"This community has become much more transient with less homeless folks remaining around the neighborhood for long periods of time," Crawford said. "While there are still younger populations living in houseless conditions, we are seeing an older homeless population in the neighborhood, and the drug of choice has shifted to more opioids and methamphetamines. We are also seeing a lot of people with profound mental illness."
Local businesses may suffer as well as more people and more construction are expected to flow into the area, and more changes are on the horizon if the Ave is added back to the upzoning plan. While the UW and our city are making positive strides to help, the sheer volume of Seattle's homeless population may require more attention than the city can give it while it balances a future of building cranes. The situation grows direr in many neighborhoods as each year passes: a serious problem that began long before the city passed upzoning.
Reach writer Grace Harmon at opinion@dailyuw.com. Twitter: @grace_viv
Like what you're reading? Support high-quality student journalism by donating here.