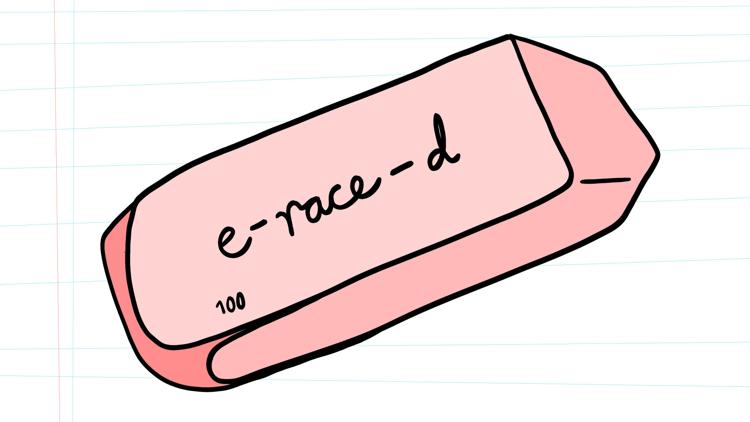 Editor's Note: Although the UW is a notably diverse school, many times it does alienate people of color. This column is dedicated to exploring issues that ethnic individuals face in and outside the campus, in hopes to serve this community.
Sunday mornings from age 8 to 13 were grim for me, perpetrating a shell for an identity that I could never actualize. While other kids in my grade may have acted sick to avoid class or a test, I ritually tried my luck every Sunday morning, feigning sudden illness out of thin air to avoid going to the temple. Unlike attending a simple sermon or lecture, the Hindu temple I had grown up in was one where I was expected to memorize verses and blindly accept the teachings of a higher power.
The way I treated my culture at that early age now resides within as an intense pang of guilt for my former naiveté.
Week after week, hour after hour, I fueled my negativity and began to despise the four white walls where my Indian schoolteachers rolled their eyes at me for my lack of dutiful obedience. I didn't believe in many of the religious texts, perceive knowing divine stories as truth, or enjoy being surrounded by others who looked like me but were governed by vastly different thoughts.
It seemed as though in any sphere outside of the temple I was indisputably Indian, yet within those confines, I was an outcast to my own ethnicity. In this way, I tackled a bitter disillusionment with adhering to a prescribed recipe of being Indian and being able to acknowledge my ethnicity in a manner that felt right to me, all of which silenced the skin in which I was born.
The topics I have explored thus far in my column have been issues that I contemplated in the past and only identified much later. I did not always have racing thoughts about how film representation mattered or how typified appropriation had manifested. The conversations regarding race and the itch to understand aspects of this broad facet of existence began the summer before college, and chiefly with my entrance into the UW.
I realized that the guidance I had so required was not something a person of color gave me, but rather an engagement with the colliding backgrounds in a community and how these battles reflected social systems. In time, I had seen a distinct separation from the barrier religion created for me and reconciled the heritage I attempted to avoid, embracing my roots extensively.
With that, it is intrinsically important to note that I do not simply write about race because I am Indian. I write about race to inform those who had not previously considered the disparate normalized structures and create a space for those who like me do not completely understand the ill-defined space of cultural identity.
There is often this unspoken pressure that a person of color will almost certainly have something to say about their background and, further, that it is their responsibility to speak out when injustices are committed. There is great harm in this, however, as this idea falls under an assumption that looking a certain way means that you are totally in tune with your culture and everything that goes along with it, and are qualified to dole out wisdom.
The fact of the matter is that not every person of color is going to lead the discussion about race. And in the instances where they do, it is not solely because of internalized struggle, but a commitment to forefront these necessary conversations.
It is true that from experience one can speak with greater knowledge. I do implement anecdotes to be the entryway into a ripple of thought. But to listen is to learn and I am hopeful that what I go on and on about can be another gateway unlocked by anybody to expand this threshold of dialogue about race.
Reach columnist Suhani Dalal at opinion@dailyuw.com. Twitter: @DalalSuhani
Like what you're reading? Support high-quality student journalism by donating here.