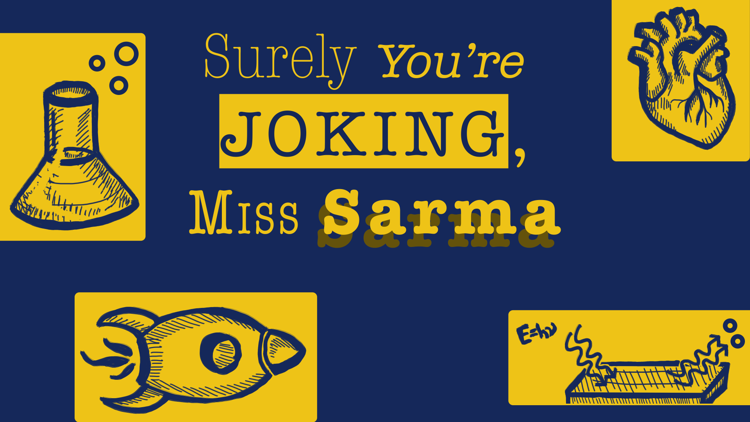 Throughout my childhood and adolescence, I saw little representation of women in STEM fields. The inspirational autobiographies I read while growing up mostly consisted of women politicians or writers. The shelves of our libraries were always lined with books written by the likes of Hillary Clinton, Condoleezza Rice, or Beverly Cleary. Once in a while, the featured section would carry a book written by Jane Goodall. But mostly, my exposure to the work of dominant females in STEM was limited.
If the following narrative sounds familiar, it is. According to research conducted by Microsoft, by 15, the average European girl is at risk of losing her interest in STEM fields. Though conducted in Europe, the study rings true based on my experience in the American educational system. If we look at 15 as the "deadline," that suggests things need to be altered in the earlier stages of education. To excite female students, early STEM education has to incorporate more career education. Therefore, the presence of successful women in STEM and their stories in classrooms is essential for young girls to dream big
From my experiences with corporate celebrations of International Women's Day and science fairs, I can confidently say that these attempts to invite us into the field seem perfunctory. Actions such as giving out rulers with the names of female scientists at science fairs by "Women in Science and Engineering" (WiSE) are fairly empty gestures unlikely to inspire young girls. My ruler is lost in a pile of loose papers and books that I'll never look at again. I'm guessing few kept that ruler in hopes of being added to it one day.
There would be a considerable change in attitude for the way girls regard STEM if more people fostered creativity and education in those realms. For example, Mark Cuban, a businessman and investor from the popular show "Shark Tank," invested in a company called "Roominate." Roominate is run and owned by two women who are Stanford graduates in engineering. Their product is"a toy that lets girls design and wire their own dollhouse."
I particularly like the idea of Roominate because it doesn't make engineering and being feminine mutually exclusive. In a rare instance, girls are being taught creative thinking and problem solving to express their feminine sides. 
"In order for young scientists to feel welcome in the STEM field, they need role models and mentors that represent them," sophomore Urmi Hofland, who intends on majoring in microbiology, said. "Successful female mentors would inspire girls around the world to pursue science." 
Hofland has also credited mom as her inspiration.
"My role model is my mom, who came to the U.S. alone from India to get her Ph.D. in pharmacology, despite protests from the men in her family," she said. "She has taught me that any goal is achievable." 
While some may look to family for inspiration, others may benefit from historical figures, present leaders in STEM fields, and mentors.
In the school setting, the sad truth is that we aren't introduced to the work of many female scientists. We learn about Newton, Rutherford, and Bohr, but hardly much attention is paid toward legendary female scientists. I can understand why in the high school curriculum female scientists may not be able to be fit in based on curricular restraints. This is not an act of gender discrimination, but rather the fact that Newton was the founding father of physics. 
Perhaps the high school tool-kit isn't adequate enough to fully explain the complex work of female scientists such as Marie Curie and her daughter, Irène Joliot-Curie. However, that does not mean that their contributions to their fields shouldn't be acknowledged in the curriculum.
We also do a disservice to high school students by not talking about scientists such as Rosalind Franklin as much as we should. Watson and Crick, who, as we learned in science class, "discovered" the structure of DNA, built their work on Franklin's. Her X-ray picture of DNA, the first of its kind, was crucial in proving that the molecular structure of DNA was a double helix with four nucleotide bases. It's not just a lesson in gender discrimination but an important example of the way that female pioneers in STEM fields are often not included in the narrative we are taught.
In my humble opinion, a math teacher can spare two or three minutes to shed light on the work of women like Karen Uhlenbeck, who was the first woman to win the Abel Prize honoring outstanding mathematicians, or to mourn the loss of Maryam Mirzakhani, who was another prominent mathematician. A slight bit of exposure, coming from the right sources in the right environment early on in girls' academic careers can help ignite curiosity and serve as inspiration.
All of the above will only make sense when we can rid our collective psyche of the notion that femininity and science don't mix. As Chien-Shiung Wu, "the first lady of physics," once said: "It is shameful that there are so few women in science … There is a misconception in America that women scientists are all dowdy spinsters. This is the fault of men." 
Providing girls with female role models in STEM fields throughout their education certainly can help to disabuse people of that notion and hopefully inspire more girls to pursue science after the age of 15. 
Reach columnist Priya Sarma at opinion@dailyuw.com. Twitter: @ Priyayasarma
Like what you're reading? Support high-quality student journalism by donating here