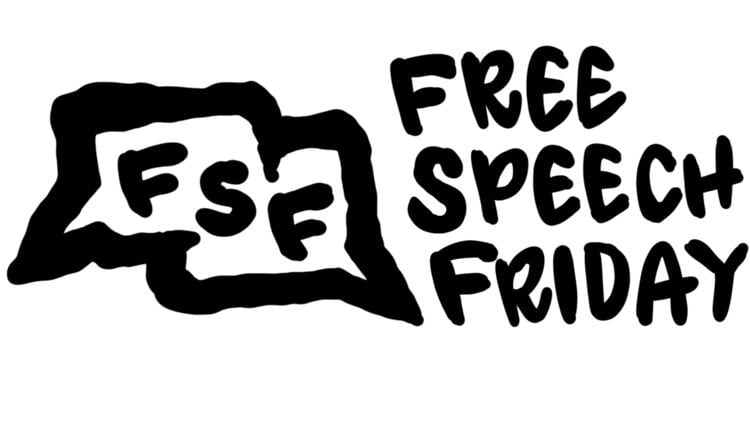 Editor's Note: Here at The Daily, we encourage our readers to submit guest editorials and letters to be featured in our Free Speech Friday column. We welcome all voices to contribute positively to campus conversations. Our submission guidelines can be found here.
One tweet sent out by one man could end up costing the NBA and NBA players a whole lot of money. The NBA and China have been linked together since the late 1980s when they told China that they could air live games for free. The NBA and China have gotten even more connected since then, as the NBA has billion-dollar deals in China. This past July, China's Tencent and the NBA reached an agreement on a 1.5 billion dollar deal over five years for Tencent to be the NBA's exclusive digital partner in China. Many NBA players have endorsements deals in China as well. NBA all-stars Klay Thompson and Gordon Hayward both have very lucrative deals with a popular Chinese shoe manufacturer Anta. Other NBA players have shoe deals with Li Ning, a different shoe manufacturer in China. All of these players could lose out on millions due to a single tweet sent out by an NBA general manager.
Daryl Morey, the general manager for the Houston Rockets, started this ordeal before his Rockets played a preseason game in China. He started it by tweeting out, "Fight for Freedom. Stand With Hong Kong." He tweeted this out to show his support for Hong Kong, as China has cracked down on Hong Kong's freedom recently. He immediately deleted the tweet, but the damage had already been done. China's response was very quick. They did not air the Rockets game on TV and the NBA also lost sponsorship deals in China. The NBA later that week had two more games to be played in China, the Los Angeles Lakers vs. the Brooklyn Nets. Both times these teams faced, the games were not aired and there were no player interviews allowed. Some of the players felt immediate consequences as an unnamed Laker player was scheduled to receive a 1 million dollar endorsement deal with a China company, but that company ended up pulling out of the deal. The NBA commissioner Adam Silver has been tasked with the job of fixing the relationship between China and the NBA.
Adam Silver, the NBA commissioner flew to China to meet with Chinese officials before the Laker and Nets game was played to try and work out a deal, but he left with no compromise. Since then, Adam SIlver has stated that the NBA has had significant financial losses due to the comments by Daryl Morey. Silver has also said that Chinese officials pressured him to fire Morey, but Silver said that there is not a chance that happens and that he stands by Morey.
The effects of the tweet will continue to affect the NBA's profit for the time to come it appears as Adam Silver is on the side of Daryl Morey and not the Chinese government. As time passes, however, we will see how much the NBA values the billions of dollars they receive from China vs. supporting the rights of the people in Hong Kong.
Nathan Mathisen
UW Student, Pre-Social Science 2023