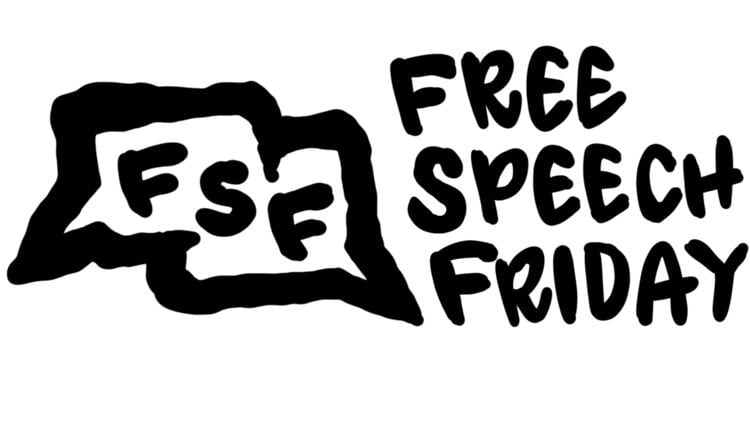 Woof! Calling all Husky-dawgs,
We'd like to think of Washington as a progressive state. At the UW we take pride in an academic community that values equity and inclusion for people of all races, ethnicities, gender identities, and religions. But we are failing these ideals as a state and as an institution. Since Washington banned affirmative action in 1998, student body diversity of public colleges and universities has declined, and application, admission, and enrollment rates of minority populations have improved little at the UW. Washington remains one of only eight states nationwide that ban state-funded affirmative action measures that benefit people of color, women, and Veterans. Texas once had a similar ban on affirmative action, which the red state reversed as far back as 2003. It is now 2019 — Washington can do the same, and needs your vote! On November 5th, you have the opportunity to combat institutional biases by saying YES to Fairness.
Referendum 88, the first item on the ballot this November, will allow the state to revitalize affirmative action. It will enable local governments to fund and support efforts to outreach, recruit, and train marginalized populations for higher education and public employment. Fear not, conservative readers of The Daily (haha) … (but seriously, any conservative readers out there, stay with me!), the Fairness Act (I-1000) does not go so far as imposing hiring quotas or preferential treatment for minorities.
At the UW, our education and our professional futures are compromised by the state and local government's inability to outreach and recruit minority populations. Our education is enriched by the multitude of perspectives fostered by diversity. No less, it is a social justice issue that our public schools fail to be as diverse as the greater Washington (how pathetic…). Our education empowers us to take leadership in the direction of county, state, and national policy and politics. We must do all that we can to strive for proportionally representative matriculation in higher education; and leadership in our health systems, environmental administrations, and all publicly owned industries.
Let me tell you why this issue is so important for the health of racial and ethnic minorities, women, veterans, and indeed for the health of all Washingtonians. Communities with greater rates of higher education attainment make more money on average and live longer and healthier lives than less educated otherwise equivalent populations. These communities have improved infrastructure that benefits the population health of the community. Crime rates fall. Exposure to environmental toxins decrease. Parental leave becomes accessible. Childcare is improved. Exercise is possible. Healthy food becomes accessible. Stress is reduced. Prevalence of mental illness falls. Chronic illness rates fall. As a result, incidence of drug overdose, suicide, and premature death all fall, and life expectancy increases. Professor Steven Bezruchka at the UW School of Public Health, Department of Global Health, will eagerly tell you, even the health of the wealthy and very wealthy is improved as income and wealth inequity is reduced. As we have it, education is less accessible to minorities, income and economic inequities prevail, and we all live more stressed and shorter lives.
Education equity is most crucial to the health of minority races and ethnicities in our country. Institutions in the United States were designed in the racist legacy of the nation's colonization of the land's indigenous people and later enslavement of Africans. Today, medical students primarily learn to recognize symptoms, and diagnose and treat illness as it manifests in White bodies. The Health Impact Review of I-1000 found a fair amount of evidence that increased representation of people of color leads to their increased representation in the healthcare workforce. The review also raises a study of affirmative action on public medical schools which concluded that bans on affirmative action raised "significant barriers to the medical profession's efforts to train all doctors to address the health care needs of patients of color." It is crucial that Washington join the other 48 states in the legalization of affirmative actions. Only with increased representation of people of color and minority populations in leadership roles will Washington be able to effectively combat the institutional racism that undermines the health of minorities, people of color, and indeed all Washingtonians.
The Washington Legislature has already passed Initiative-1000 in the Legislature. It is up to you to pass I-88 to approve the initiative! Let's strive to guarantee equal opportunity and access to public education to all residents of Washington!
Allison Lowenstein
UW graduate student, Social Work and Health Services 2020