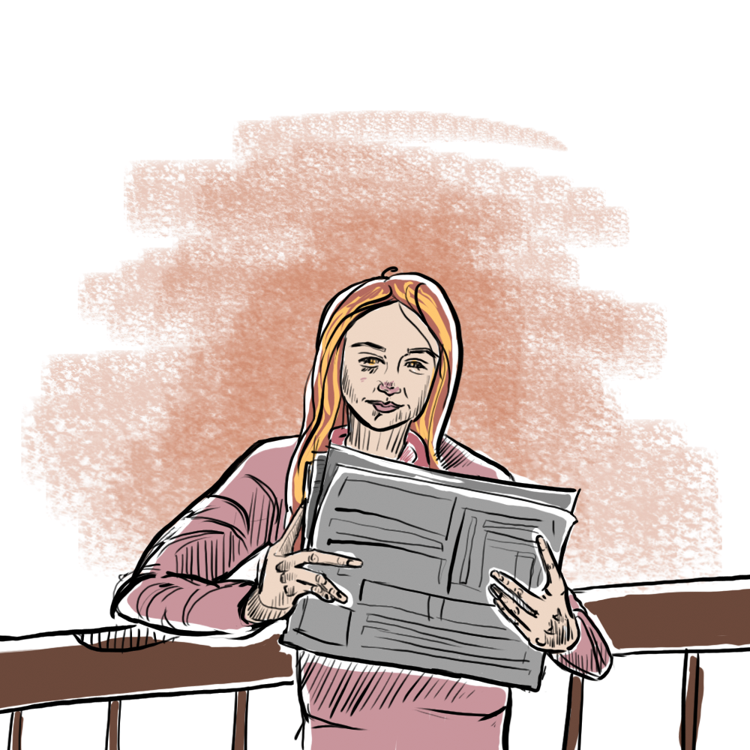 The press and the value of its reporting have been called into question over and over again in the past two years on a nationwide scale as well as a local one. Newspapers have moved entirely to online platforms; some, like Seattle Weekly, cut their staff down to three, and others, like New York's award-winning Village Voice, have shut down completely.
It only makes sense that this trend would trickle down to university newspapers. The University of Central Florida's The Central Florida Future has been shut down, and even more have had their funding cut or faced backlash for honest, not-always-flattering reporting on their university.
Critics credit a lack of interest in reading news as well the growing irrelevance of print journalism in the 21st century as the reason behind this trend. But when local newspapers shut down, communities lose out –– and not just culturally.
A recent study showed that cities where local papers ceased printing faced an increase in government costs, apparently due to lack of oversight in politics. Leaders are more likely to take advantage when there's no one holding them accountable. Though no research has been done on the impact of shrinking college newspapers, it's easy to imagine how a huge institution like the UW could try and slip increased costs or sub-par sandwiches under the rug.  
If it weren't for The Daily, no one would have talked to the athletes who suffered mistreatment by former head track coach Greg Metcalf. No one would be investigating how sexual assault reporting is handled in the Greek system. And there wouldn't have been any further digging into the closing of the UW Medical Center's psychiatric inpatient unit, and how that will impact students.
But we also look into the construction of new buildings on campus and the people who are upset about it, and the size of the new freshman class and what that means for next year's applicants. Though sometimes it's not the most sensational news and has nothing on certain Toad-shaped things in the national news right now, it's important. Without The Daily, the UW wouldn't really have anyone asking questions about these issues. And in a school as large as this one, it's too easy for it all to be tucked away.
A lot of people say that the UW is an anti-social school, that it's too big to have a community, and that students live in little pockets, isolated from each other. The job of a student newspaper is to allow students to engage with the community, to become aware of all the activities that make a college campus such an interesting place to live near, as well as elucidating the shadier behind-the-scenes actions.
The UW is there, but it's not going to reach out and grab you all by itself. It takes an effort to engage. Sometimes it feels intimidating, but let us make it easier on you: Read The Daily, where we filter through the sheer number of events and point you to the ones that we love, where we tell you what fellow students are reading and watching and listening to, where you can find out what really happened with that bomb threat, and where we provide a platform for the student body.
Better yet: write for The Daily. Go to the events we report on and talk to the people sitting next to you. Photograph for The Daily, and go right up to the "do not cross" line. Illustrate, copy edit, produce videos, and start not only interacting with the community, but contributing to it.
Andreas Redd, Editor-in-Chief
Cameron Eldridge, Arts & Leisure Editor
Charlotte Houston, Opinion Editor
Leslie Fisher, Science Editor
Devon McBride, News Editor
Manisha Jha, Wellness Editor
Josh Kirshenbaum, Sports Editor
Reach The Daily Editorial staff at editor@dailyuw.com. Twitter: @TheDaily