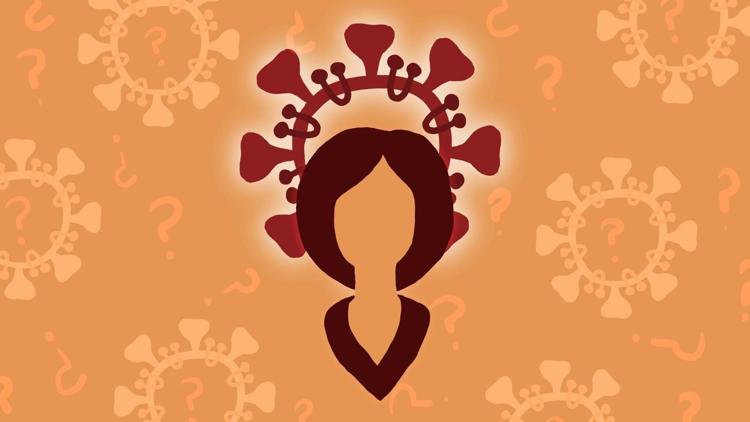 In case you forgot, we're in the middle of a pandemic. 
So, if you're an essential worker or just hanging in groups of five, do yourself (and everyone around you) a favor and get tested. Luckily, all you need to get tested is access to the internet and a car, or a friend who has a car. 
I have found from my firsthand research, having gotten tested thrice this summer, that it is incredibly simple, yet the information is hard to navigate. Let's break it down.
There are two types of COVID-19 tests that can be administered: a viral test and an antibody test. The viral test tells you if you are infected at the moment, and the antibody test tells you if you've had coronavirus in the past. The former is more widely available and most accurate as to whether you currently have COVID-19. 
My first mistake when I started researching how to get tested was looking up "where to get tested for coronavirus in Seattle" on Google. I landed on a compilation of testing centers laid out on a map, with a checklist of three items to consider when testing: whether an appointment was required, whether a referral was required, and whether testing was available to all patients or only those who showed symptoms.
If you're like me and you have no symptoms, no referral, don't mind scheduling an appointment, and are just trying to get tested to be safer this summer, then this list is no help.
I called at least seven testing centers and was met with no fitting criteria. It wasn't until I landed on seattle.gov itself that I found actual advice. 
The City of Seattle's official website lays out the three things that actually matter when getting tested: scheduling a test, visiting the test center, and getting your results. This website also features ADA accessibility coordinator information and other alternative testing sites.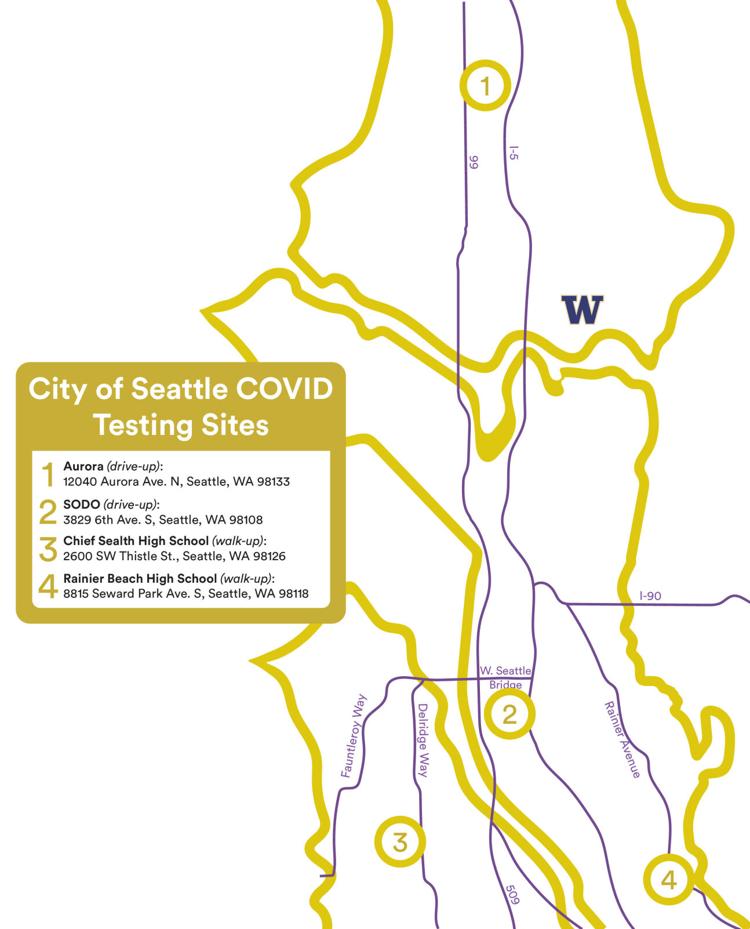 King County has two free testing centers that are open Monday through Saturday from 9:30 a.m. to 5:30 p.m., located in Aurora and in SODO. Having been to both, I can assure you that they are exactly the same. Both have a drive-thru, are faster if you make an appointment, and allow walk-ins.
After you decide which location is closer to you, click on the button to register, and you will be taken to a UW Medicine website called Solv that makes booking your appointment easy.
The fun part begins when you arrive at the testing center. 
Whether or not you have an appointment, you drive up to the testing center, and someone in a safety vest will direct you to drive up to one of the lines of cars. You scan a barcode with your phone and digitally enter your name, date of birth, and health insurance.
Health insurance is not required; the testing sites are free regardless of insurance.
Once you make your way to the first stop, you are handed a vial with your name and date of birth on it and are told to give it to the next person. 
Think of it like a fast-food drive-thru, except they give you a cup at the first window and fill it up at the second one. 
Once you get all the way to the last stop in the front of the line and return the vial, the test is administered. I'm not going to sugarcoat it: It's not fun. 
At these sites, they stick an extra-long cotton swab into your nose for 10 to 15 seconds, and it feels like they're tickling your brain. Your eyes will water, but you will be prepared because they give you a tissue beforehand. Then — and this is arguably the worst part — they do it to the other nostril, too.
Remember, although it is uncomfortable for a total of 30 seconds, it is worth it in the long run. Getting tested is a privilege and should be utilized in order to keep this city safe.
Result times vary. I've gotten my results back on the same day, but I've also had to wait over 72 hours. If you test negative, continue abiding by phase two guidelines.
If you test positive, you will receive a call. The call outlines what your next steps would look like and how to self-quarantine.
The CDC revised its COVID-19 guidelines July 17: "Except for rare situations, a test-based strategy is no longer recommended to determine when an individual with SARS-CoV-2 infection is no longer infectious." 
The CDC now recommends a symptoms-based recovery plan, where you track your symptoms with their specified guidelines before discontinuing isolation and other transmission precautions. The reasoning for this revision is that a more test-based strategy "results in prolonged isolation of patients who continue to shed detectable SARS-CoV-2 RNA but are no longer infectious."
King County has also added a new testing site in Rainier Beach, which is open Monday through Saturday (except Tuesday), 9:30 a.m. to 5:30 p.m.. Unlike the other two locations, this is a walk-up testing center. 
Due to the closure of the West Seattle Bridge, Mayor Durkan announced a new testing center that opened Aug. 28 in the West Seattle area, located at Chief Sealth High School. This location is a walk-up center, similar to Rainier Beach, and requires pre-registration.
UW plans to create dedicated COVID-19 testing sites on campus similar to the Madrona Hall pop-up testing site.
If you don't live in Seattle, check your hometown's official website for more options.
Reach writer Martina Povolo at pacificwave@dailyuw.com. Twitter: @martinapovolo
LIke what you're reading? Support high-quality student journalism by donating here.