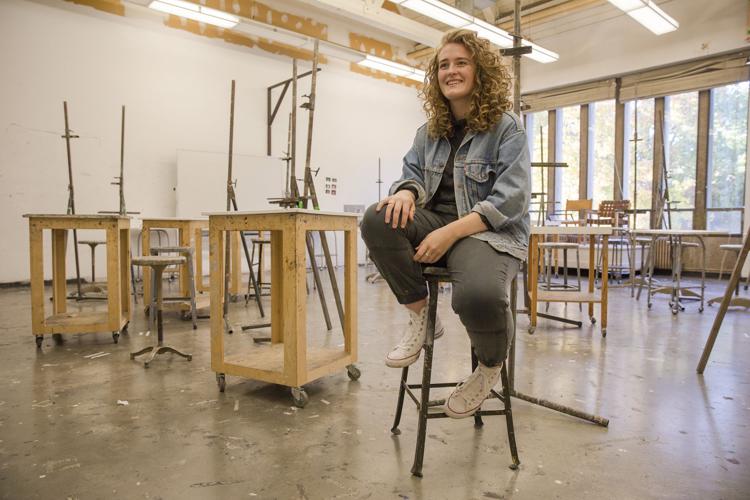 This summer, three UW students were chosen to travel to Italy to compete for the Rometti Prize.  Rometti, a ceramic design company in Umbertide, Italy, holds a contest every year that allows college students to come and intern in the 90-year-old Manifattura Ceramiche Rometti, the brand's studio. For them, it brings in fresh, new ideas to a century-old practice. For students, it is an opportunity to learn the process of creating high-end pottery.
This year was a year of firsts. The agreement in the past has been that only one student from each school is chosen, but this year three UW students were chosen. This was also the first year that a UW student won first place. 
Also notable about the experience was that all of the students competing were women. 
"As a female artist, you really have to put yourself out there, you have to be confident in your work," Bradley said. "I think it was just really special to know that we're all pitching our ideas to this company that's run by men, but all the artists but one were female." 
"This year was a little exciting because the notice came out and it was three students," Jamie Walker, who is an art professor and the director of the school of art, art history, and design, said. "So I called Rometti and said, this is really great, but there's been a mistake. Our original agreement was for just one student and that's the funding that we have." 
According to Walker, it was on that phone call where the representative from Rometti remembered that agreement. Luckily, the UW was able to find funding to send all three students over the Atlantic. 
The winner of the competition was decided in September, after the students worked in the studio and produced the final version of their pieces. Rachel Bradley, Erica Lee, and Grace Budgett ranked first, second, and fifth, respectively. The UW sent in 10 submissions to be selected for the 10-day workshop in Italy: five from the industrial design major, and five from the interdisciplinary visual arts major. 
"I submitted three of these forms, kind of like vases or pitchers, but not. They're not functional, they're more decorative, " Bradley, a senior in the interdisciplinary visual arts major, said of the designs she created for the competition. "When I was researching ideas for this, I did a ton of wheel throwing to look at forms that I thought would be interesting, and I also did a lot of research on icons of Italy that I really connected with. One of the first things that came up was pitchers. I also looked at high fashion in Italy and this dramatic side to it. I messed around with this pitcher form, and it condensed into these non-functional, dramatic figure-type things." 
The students applying had to create something that Rometti would theoretically want to produce. The studio tends to work very traditionally — they don't mass-manufacture products, and everything is still hand-thrown. 
"Rometti is always trying to look forward and stay relevant," Walker said regarding why Rometti reached out to the UW five years ago. "There's also a tradition in Italy they were following, about always making sure there are young voices in the design process. We are a very avant-garde, sculpture-based, art-based program instead of a pottery-production or design program, and I knew our job was to sort of come in from the side, with some really crazy ideas." 
Before they applied, the students participated in workshops and critiques with their peers, and eventually rendered the designs and sent them in.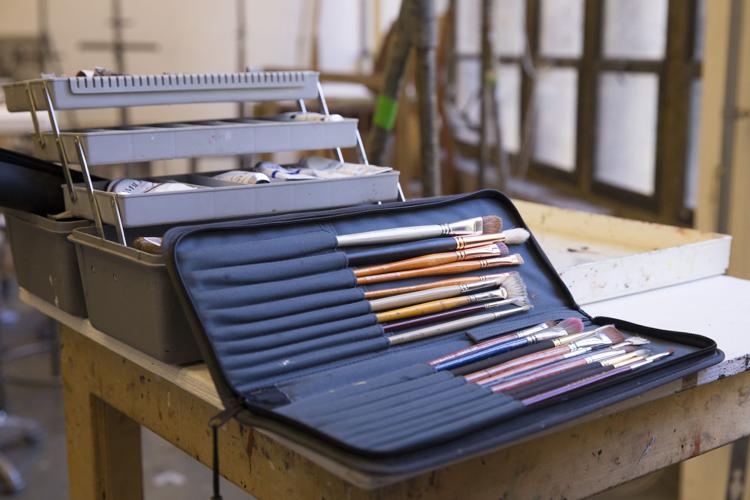 "A lot of my original sketches were hand-drawn, but to really present it in a professional way, all of it had to be computer-rendered," Bradley said. "So I got like an hour-long crash course on how to use all these design programs, which as an artist, I don't usually do." 
From there, the six finalists were chosen, and when they arrived in Italy, the form had already been made for them. While they were there, they were responsible for doing a surface treatment, like deciding on the paint color and exterior design. During their 10 days, they were also able to see how the factory ran. 
"We toured where they would harvest the clay from this really ancient riverbed, and we saw how they processed the clay to really condense it into something they can produce into pieces," Bradley said. "We also saw how they outsourced to a bunch of different families to do different parts of the process and the whole accumulation of how they produced these really high-end pieces." 
Lee, a senior in industrial design, also made a design that drew inspiration from Italian culture. 
"My project was a set of three vases, and they were made to not really emphasize the shape of them but to emphasize the silhouettes in between," Lee said. "So if you put it together, there are outlines of dancing figures, which was a subtle way of talking about the liveliness and culture of Italy." 
Although both women experienced challenges resulting from the language barrier between them and the designers, they feel like they both learned a lot from the experience. 
"I tend to focus a lot on functionality when I design things," Lee said. "For this competition, a lot of it is based on form, which was a good opportunity to work on that a little more."
For Bradley, winning also gave her a sense of legitimacy that she's had trouble feeling in the past. 
"Being a female artist has also taught me a lot about myself, because, like I said, you have to be confident, and being confident in today's society can be pretty hard sometimes," she said. "So you learn to appreciate yourself and appreciate the art you're producing, and this was a good reminder of that the art I'm producing is good. It's hard to say that I'm a really good artist, but in some ways I know I'm talented, and it's okay to admit that sometimes." Walker echoed Bradley's sentiments in his own musings on the worth of this experience. 
"Maybe one of the best things about this is that students are valued as artists and designers as relatively inexperienced people," Walker said. "Suddenly, people are interested in the way they think, in what they have learned through their lives and in university. The empowerment of their educational experience coming into this professional fruition is pretty great." 
The women's pieces remain in Italy, and they all have the possibility of being picked up, either by Rometti or the other companies they work with.
Reach Opinion Editor Charlotte Houston at pacificwave@dailyuw. Twitter: @choustoo