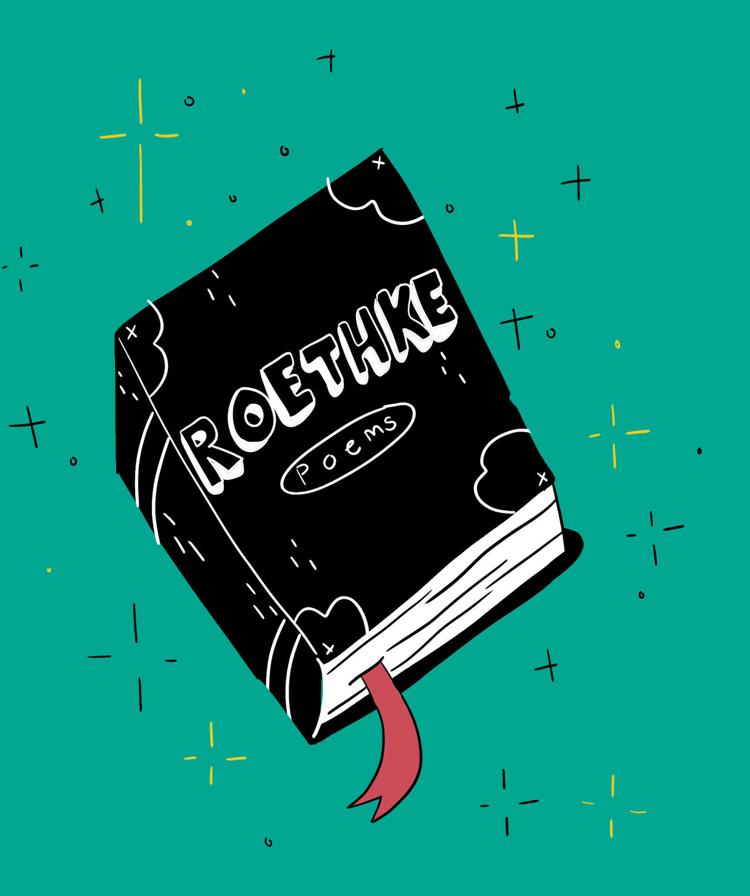 Last year, the United Nations Educational, Scientific and Cultural Organization (UNESCO) named Seattle a "City of Literature," following Iowa City of the Iowa Writers' Workshop. This title honors the undeniably rich history of writers and avid readers in our city. Venues for readings like Elliot Bay Book Company and Hugo House are practically Seattle institutions, and our independent bookstore scene is thriving and ever-growing. 
Seattle's literary scene has historically included multiple forms of poetry and a bustling life of slam poetry events and spoken word. There's a reason this city has such a strong community of book lovers: The greater Seattle area has a long history of writing, much of which intersects with the UW. 
One of the most prominent figures in Seattle and the broader Pacific Northwest writing scene was Richard Hugo. Hugo, whose effects on literary technique and history have bled into the rest of the country, was born in 1932 in Seattle's then poverty-ridden White Center neighborhood. Hugo grew up in gritty conditions working alongside his family at Boeing, and was able to use his writing talents to create a different future for himself. 
When Hugo was doing his most writing, starting primarily when his first book of poems was published in 1961, Seattle was not the city we see today. In the early 1970s, Boeing downsized and began reducing its workforce from over 100,000 employees to 32,500. This contributed to a peak Puget Sound unemployment rate in the early 1970s of 17 percent. At a time when Seattle was suffering in many ways from its own Great Depression, writers like Hugo were giving the city another kind of life it needed: creative life. 
Hugo's approach to writing was an unusual one that evokes location while keeping concise lines and rhythm. "[He had a] 'triggering town' approach to starting poems," award-winning poet and senior lecturer for the UW English department Frances McCue said in an email. "[It's] that you imagine a small western town and populate it with imaginative oddities and some familiar things too –– works in real life too. It's a way of welcoming people into a community, one centered on the arts." 
Hugo's creative contributions to Seattle are strong in the UW community. Within the English department, which was rated as the third-best English program in the country in 2015, his teaching legacy has produced a multi-generational group of instructors continuing his gift in many ways. 
The UW English department is one of the many liberal arts schools huddled in Padelford Hall on campus, but it used to be housed in Parrington Hall. As the Science, Technology, Engineering, and Math (STEM) disciplines have grown, the English program has taken a bit of a quieter role in the UW's many majors. However, it has a long and successful history. 
English has been studied at the university since the school's inception, and the department has seen many renowned writers pass through as students or instructors. One of the foremost of these figures was Theodore Roethke. The university hosts annual readings in his honor and named an auditorium in Kane Hall for him. He brought influential poets such as David Wagoner to teach with him and left a legacy of writers in his wake. 
Roethke taught students such as Hugo, Carolyn Kizer, and Tess Gallagher, among many others. Roethke's legacy is still felt today, as a only a select few UW professors were taught by his students. These students went on to found the magazine Poetry Northwest in 1959, which still publishes today after a hiatus from 2002-2005. Originally housed at the UW, it now publishes from Everett Community College as part of their Written Arts AFA program. 
Another publication that was born from the UW English department is the Seattle Review. Founded by Donna Gerstenberger, former chairperson of the department, in 1977, the journal saw editors such as Charles Johnson, Nelson Bentley, and Colleen J. McElroy. Currently, UW professor Andrew Feld holds the position of editor-in-chief. 
Today, the Seattle writing scene might not be as apparent in some places as it used to be. For instance, Bumbershoot cut its nationally-followed literary stage a few years ago, which had featured Ursula K. LeGuin in 1998, in favor of a smaller writing stage and a larger music focus. If you don't know where to look, you could miss out on the Seattle literary scene and its heavily thriving life still.
The UW's English department also continues to hold a space in this scene. Regular MFA student readings are held with the Castalia and Black Jaw programs. If you need a place to start, check out the new Hugo House in Capitol Hill by Cal Anderson Park for classes, workshops, performances, and an introduction to the rich literary arts this city has to offer. In addition, McCue and others are working on a film about the recent tearing-down and renovation of the Hugo House called "Where the House Was." It is expected to be shown at the UW in the future. 
The legacy of Hugo and his talents lives on in our region and has impacted the consistently flourishing literary scene in Seattle. "Other poets come and go, but somehow Hugo, that paunchy guy who had worked at Boeing and had been a bombardier during WWII, keeps haunting our Seattle," McCue said. "His ghost might be whispering: Pay attention to the overlooked and torn away, that's where the heart is.'"
Reach writers Grace Harmon and Alyson Podesta at pacificwave@dailyuw.com. Twitters: @grace_viv and @alyson_podesta