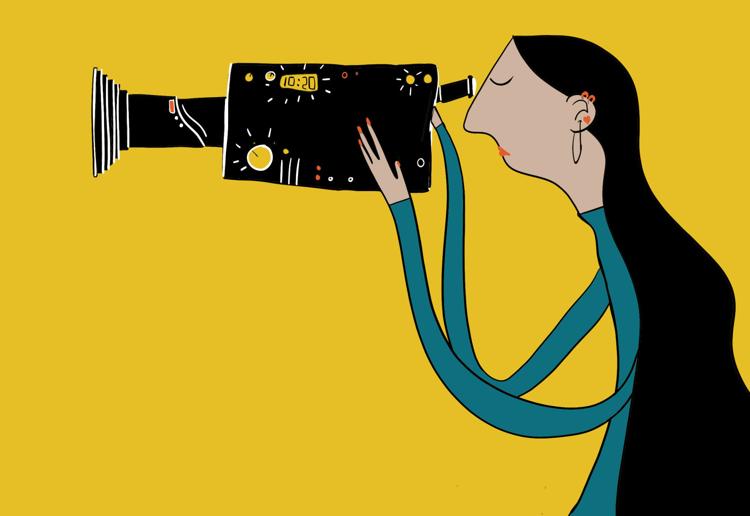 When many people come to the UW, they expect that at a big school, there will be many opportunities for whatever they wish to pursue. However, instead of through classes, a quality experience may come in the form of participation in a Registered Student Organization (RSO). 
While the UW does offer a degree in cinema & media studies, there is no track specifically for those interested in film production. This is where the LUX: Film Production Club comes in. Theirs is a community committed to creating a center where young filmmakers can gather, learn from each other, and make films. 
"The idea is you meet people and make friends, and then make films with them," Blake Rizzo, head of productions at LUX, said. Rizzo had been making videos for years before starting the club as a freshman. The group began small, but is now in its fourth year and has 120 active members. 
"It's incredibly crazy to see how many people are super interested at our school, even though we don't have a film major here catering to those students," Lily Jiang, head of external relations at LUX, said. "Luckily, LUX really fills in the gap of being the place where all of the filmmakers on campus … can just gather and share resources." 
Presently, the club is engaged in six productions, and many of them go from pre-production to finished product within the span of a 10-week quarter. Club members are assigned different roles based on their interests, and the rest is engaging in hands-on experience. 
"We have all the necessary parts for an actual film crew, so that's really exciting that that's what we're participating in, is living out the experiences of what it would actually be on a film set," Jiang said.
Creating a film requires a lot of dedication and hard work, but the experience gained from going through the process, and making mistakes and learning from them, is one of the things that Rizzo finds exciting.
"It's almost like you're throwing a dart and you're fanning that dart in different directions," Rizzo said. "It's even crazier when you work on a film for a really long time and … years later it hit[s] the mark exactly on the center." 
Students of all majors are welcome to join LUX, because everyone has a unique experience they can bring to the table that makes the finished product all the more better. 
"Filmmaking blurs all science, technology, art, math, everything together, and I want to find a way to blend that together into the club," Rizzo said. "I hope that entices people from all different majors to come in and just discover how you can actually apply whatever you're studying in the world ... to filmmaking."
Even though LUX has been doing a lot to fill the gap in the UW's film industry, Rizzo and Jiang would like to see more filmmaking opportunities at the UW. Right now, LUX is teaming up with the cinema studies department in an attempt to incite more filmmaking opportunities in the UW's academic curriculum. 
"I don't know what's going to happen out of it but it's a hope and dream of my own to have something built more solidly at UW," Rizzo said. "And eventually one day people can get credit to make films, you know, as a class, which could be super cool." 
In the meanwhile, LUX is training filmmakers not only by giving them hands-on experience, but also bringing in guest speakers and leading workshops to teach people skills based on certain elements of filmmaking. 
"I think we should be cultivating our young filmmakers at the University of Washington so that they're more inclined to stay here and build up the Seattle film community as a whole, and to do that we need to be providing opportunities for our filmmakers," Jiang said. 
The LUX Film Production Club meets Wednesdays in Dempsey 104. 
Reach writer Cristen Jansson at pacificwave@dailyuw.com. Twitter: @cristenjansson