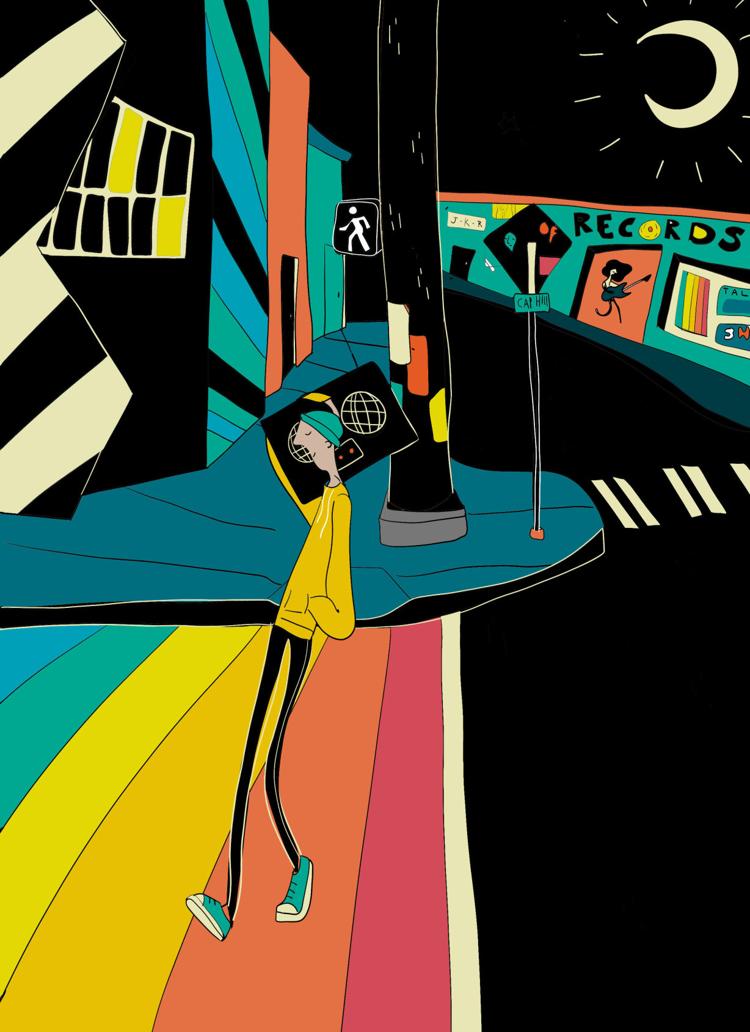 While alternative rock and grunge music appear to be the dominant musical culture in Seattle, many forget about the few years before when hip-hop took the scene. A time when Macklemore wasn't the face of Seattle, hip-hop and "Fresh Tracks" was the first all-rap radio program on the West Coast.
Young adults from Rainier Beach and Central District began discovering hip-hop in the late '70s, with locally stationed soldiers providing a growing fan base. With increasing public interest, individuals like "Nasty Nes" Rodriguez created "Fresh Tracks," a 30-minute show that played on Sunday nights on KKFX 1250. There, up-and-coming talent could showcase their work and the station soon became a starting ground for famous artists like Anthony Ray.
Ray, more commonly known as Sir Mix-A-Lot, became one of the hip-hop scene's trailblazers as his songs like "Baby Got Back" and "Posse on Broadway" drew an eye to Seattle hip-hop. 
Ray attributes his inspirations to artists like George Clinton, Parliament-Funkadelic, and James Brown, as well as German electronica like Kraftwerk, more specifically their album "Autobahn." 
"What I loved early on was P-Funk.nI always hated disco and mellow R&B was never really my thing. I've always liked music that created angst," Ray said. While he always appreciated music, Ray never knew he wanted to create it until he listened to Kraftwerk.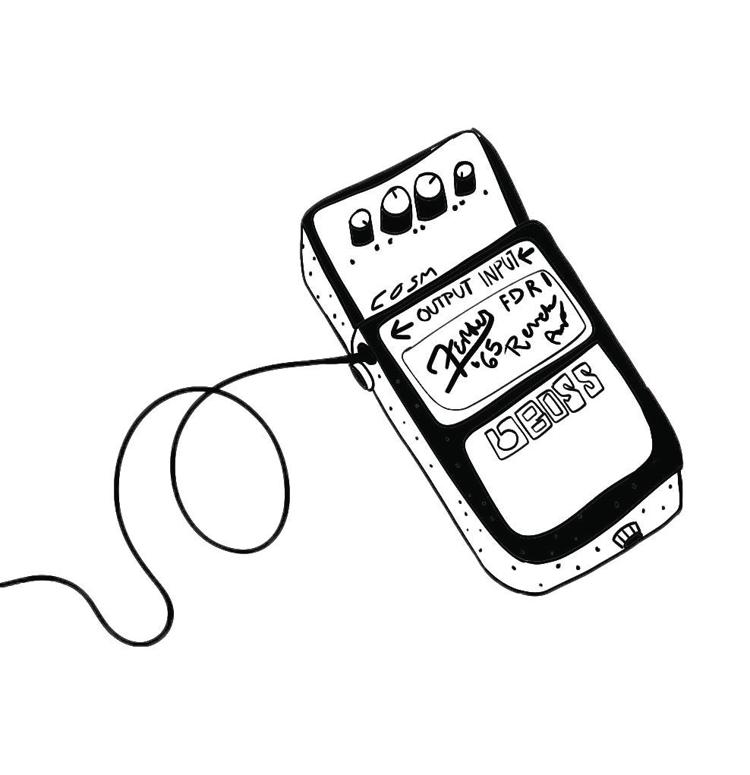 "When I heard Kraftwerk, I went looking for them and found them on MTV and I realized they didn't have a band," Ray said. "There was no drummer, there was no bass player, there was no guitar player. So I realized then that music was accessible to me." 
After saving up money from his paper route, Ray purchased a Roland DR-55 for $200. The instrument was essentially an electronic drum machine that played four types of beats: snare drum, kick drum, rim shot, and hi-hat.
While many young rappers today use older established artists as role models, Ray didn't have this. After he graduated from Roosevelt High School, he began exploring his options and  "getting curious," as the artist put it. However, the hip-hop community wouldn't exist until two years after he had graduated. According to Ray, the first established and polished hip-hop group was the Emerald Street Boys.
This group is often credited for founding Seattle's hip-hop scene. Like Ray, the Emerald Street Boys performed locally at dances and parties and would become the very group that would be featured on "Fresh Tracks," performing the radio station's intro.
Today we see Ray as an artist, but this wasn't initially his plan. Ray didn't learn how to play musical instruments as a child and was never interested in performing as an adult. He preferred to simply make music and be a DJ.
"I never called myself a musician, I called myself a magician," Ray said. "I could program my ass off. I love programming drum machines and synthesizers. I would literally listen to a song and challenge myself to imitate it on the synthesizer." 
This was also an era where he couldn't back up his work. Ray recalled having to program his sounds and then take a Polaroid of the knobs to keep track of his work. 
Ray met Nes when the artist was performing at the Rotary Boys and Girls Club in the Central District. Nasty Nes was influenced by New York radio stations and created "Fresh Tracks" as a result. He would create "mastermixes" that were wildly popular with the local youth. The show's success allowed it to expand from its 30-minute Sunday segment to every night on Mondays to Fridays from 9 p.m. to midnight and was renamed "NightBeat."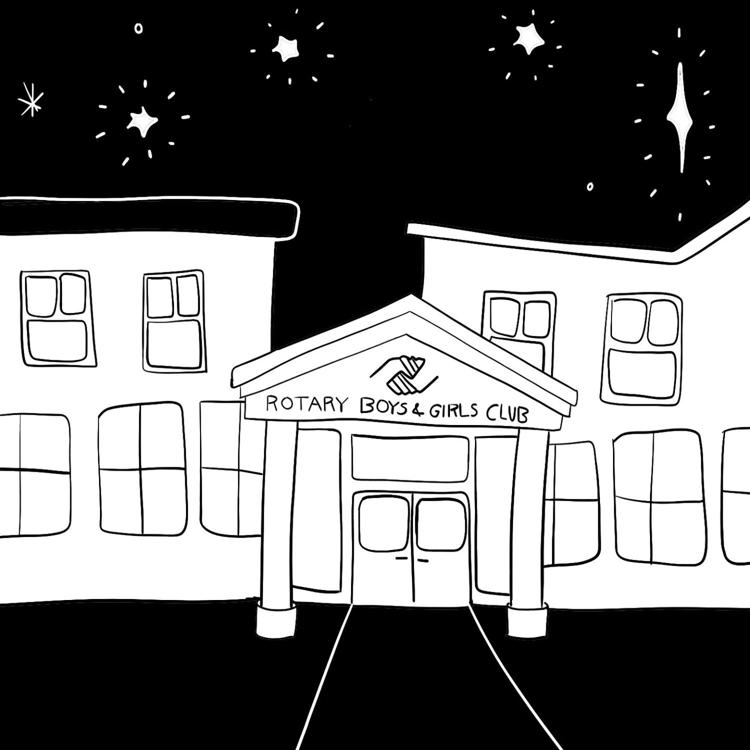 "He came in and I was doing all this weird stuff with turntables and synthesizers at the same time, just trying to separate myself from the crowd. But in reality, there were probably plenty of other people that were doing the same thing before me," Ray said, chuckling at himself. 
While Ray quickly rose to fame, he recalls others that were as talented but didn't become as recognizable. A close friend, Jerome Gibson, was a skilled producer that went by the stage name Baron Von Scratch. "Back then you just made up any name you could think of," Ray said.
While Ray may not have put out an album since 2003, current hip-hop artists keep his work alive. As Macklemore was recording his music video for the song "White Walls," he filmed in the same locations as Ray did for "Posse on Broadway," honoring where Seattle's hip-hop had originated from. In 2014, Nicki Minaj's single "Anaconda" sampled Ray's "Baby Got Back," bringing the track back into the spotlight. 
Alongside Macklemore, other hip-hop artists are trying to make a name for themselves. At the moment, Parisalexa, Sol, and Porter Ray are the foremost artists in Seattle's current hip-hop scene. However, their music doesn't necessarily appear to be derived from the hip-hop of the '80s. 
The music is no longer synthetic and live instruments are used for performances and recordings. Ray says this may be for the best. 
"We don't need to go backwards. These newer artists, they put more effort into making the music, it's more rhythmic, there are choruses … But the skill of the old school, that will never be trumped."   
Reach Managing Editor Christine McManigal at pacificwave@dailyuw.com. Twitter: @clmcman